The Real Reason Johnny Depp Won't Receive A $15 Million Check From Amber Heard - Exclusive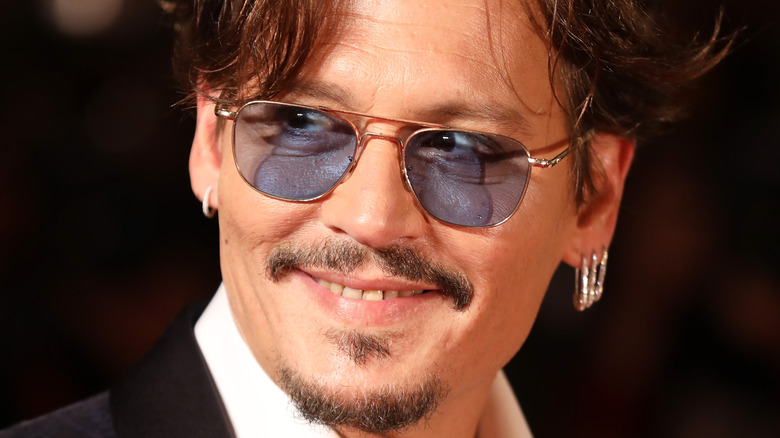 Tristan Fewings/Getty Images
After weeks of battling it out in court, the seven member jury has officially decided that Amber Heard defamed Johnny Depp.
On June 1, the judge announced that the seven-member jury found the "Aquaman" actor liable for defaming Depp in the 2018 op-ed piece she wrote for The Washington Post, in which she referred to herself as "a public figure representing domestic abuse." CNN notes that the jury came to the conclusion that three of the statements in the piece were defamatory. They awarded Depp $10 million in compensatory damages and $5 million in punitive damages, totaling $15 million. "We are grateful, so grateful, to the jury for their careful deliberation, to the judge and the court staff who have devoted an enormous amount of time and resources towards this case," Depp's attorney, Camille Vasquez, said in the trial's aftermath.
But it wasn't just a pay day for Depp — Heard also won $2 million in compensatory damages for her countersuit against the "Pirates of the Caribbean" actor. She claimed that her ex-husband had also defamed her on several occasions, but the jury found that he had done it only once through his lawyer, hence the monetary compensation. Of the decision, Heard wrote on social media, "The disappointment I feel today is beyond words. I'm heartbroken that the mountain of evidence still was not enough to stand up to the disproportionate power, influence, and sway of my ex-husband." 
While the money involved is far from the amount both parties had been seeking (Depp sued for $50 million while Heard countersued for $100 million), legal experts reveal that no one will be paying anyone just yet.
Legal expert explains why Depp won't walk away with $15 million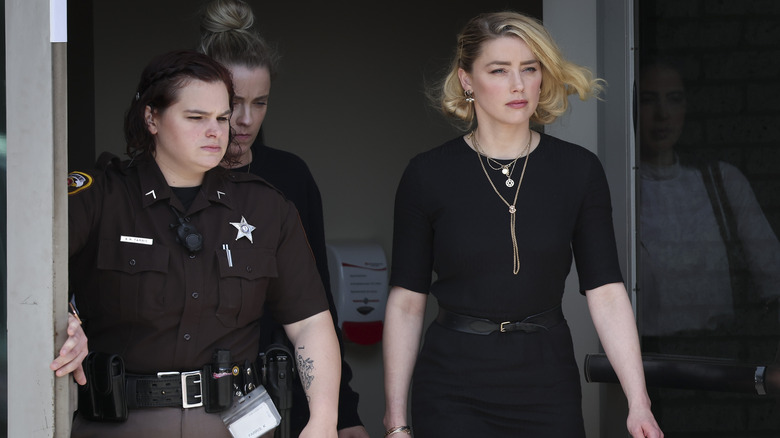 Win Mcnamee/Getty Images
While reports say that Johnny Depp has been awarded $15 million, Amber Heard doesn't have to cough up that full amount. Los Angeles criminal defense attorney Joshua Ritter, a partner with Werksman Jackson & Quinn LLP and a former Los Angeles County prosecutor, exclusively told Nicki Swift that the monetary elements of the verdict are much more complicated than what outlets let on, despite the rather cut and dry conclusion that Heard owes Depp some serious cash.
"The jury awarded $10 million in compensatory damages and $5 million in punitive damages. Virginia has a statutory limit on punitive damages at $350,000," he prefaced. "If everything stands as is, Depp will get the $10 million in compensatory damages and $350,000 in punitive damages, but $2 million of that is going back to Amber Heard. I don't think anyone is writing checks anytime soon."
Heard — who has an estimated net worth of about $8 million as of publication — will have to pay Depp a figure over $10 million, but even that is tricky, according to other legal experts.
Can Amber Heard pay Johnny Depp over $10 million?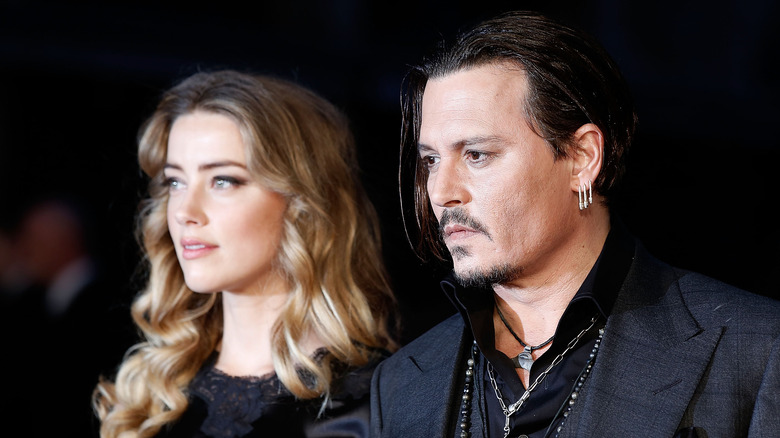 John Phillips/Getty Images
Legal experts are now questioning Amber Heard's ability to pay the damages she owes Johnny Depp. During the trial, the actor was probed about her incapacity to pay the $7 million she pledged to charity after her divorce from the "Edward Scissorhands" star. In the hearings, she emphasized that she was not able to fulfill her pledge since Depp had sued her. "I still fully intend on honoring all of my pledges," Heard said in court, per Independent. "I would love him to stop suing me so I can."
But legal experts say that Depp can further probe into her financial capacity now that he's won the case. "Whenever anyone claims an inability to pay a judgment, the prevailing party is entitled to broad discovery on that point," Duncan Levin, a former federal prosecutor in Manhattan, told The Daily Beast. "Here, that means that Depp, now that he has won, will be likely entitled to see financial records and even take depositions on her ability to pay."
Another lawyer noted that Heard has years to pay the money she owes to Depp, noting that in Virginia, people have up to 30 years to collect their judgment. "I don't think she can pay. She kept the $7 million because she had to pay for legal fees," former federal prosecutor Neama Rahmani told the outlet. "The question is whether Johnny Depp is really going to enforce the judgment against his ex-wife."
Ultimately, the trial is less about the money and more about retribution, according to the experts. "This whole trial is about more than money," Rahmani added. "It's about vindication and about setting the facts straight."