Khloe Kardashian Reportedly Not In A Rush To Get Married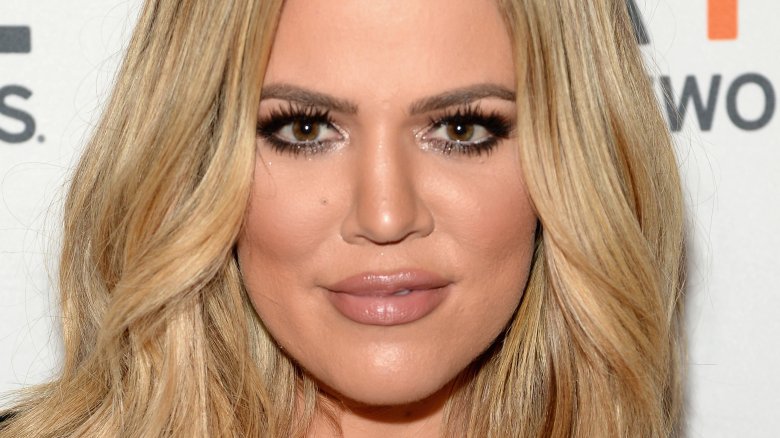 Getty Images
Khloé Kardashian may be pregnant with Tristan Thompson's baby, but she's not in a hurry to get hitched.
"Khloé hasn't typically cared about getting married before having a baby," a source told Us Weekly on Wednesday, Sept. 27, 2017. "She's open to it but it's not a prerequisite, to be married, before having kids." The insider continued, "They have talked about having kids together [before]. They have long term plans they are talking about together."
While Kardashian apparently won't be walking down the aisle with her NBA star boyfriend any time soon, the famous Kardashian-Jenner clan couldn't be more thrilled about her pregnancy and newfound happiness with Thompson. "Kris Jenner has not seen Khloé this happy in a very very long time and she loves Tristan. She sees Khloé at peace and that brings her a lot of joy," the source revealed. "Tristan really gets along well with her family."
As Nicki Swift previously reported, Thompson, 26, and Kardashian, 33, were already talking marriage long before the baby news hit on Tuesday, Sept. 26. "I would love to have a family. We've talked about it," the Keeping Up With the Kardashians star told the Evening Standard in April 2017, when the two had only been dating for less than a year. "He [already] is a father, and I know for a fact that he would be an impeccable father. I definitely want to be a mom. But I don't put the pressure on it. It's not like, 'the clock is ticking.' I feel in my soul it will happen."
Kardashian was previously married to Lamar Odom, 37. She initially filed for divorce in December 2013 after four years of marriage, but called it off following Odom's near-fatal overdose at a Nevada brothel in October 2015. She remained by his side during his long recovery before filing again in May 2016. Their divorce was finalized in October 2016.
While we wait to hear if those wedding bells will be ringing in the cute pair's future, read up on the truth behind Khloé Kardashian's difficult journey to motherhood.