Pamela Anderson Devastated By Hugh Hefner's Death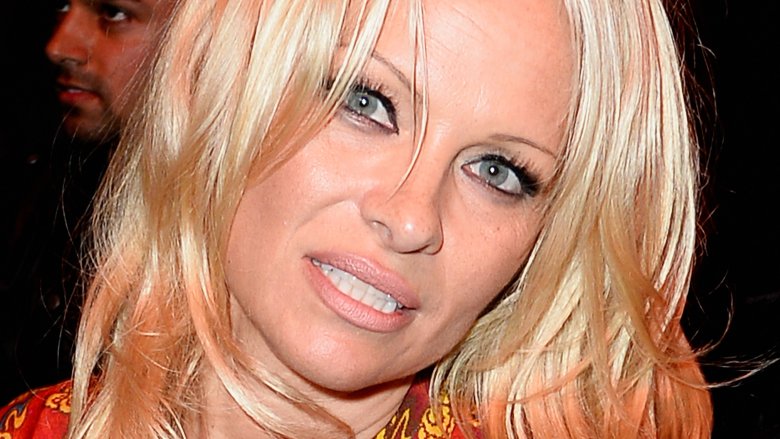 Getty Images
The Baywatch star was in tears after learning about the death of Playboy legend Hugh Hefner.
Sharing a black and white video of her crying on Instagram, Pamela Anderson penned a lengthy post on Thursday, Sept. 28, 2017, processing her grief over her friend's recent passing. "Goodbye #Hef," the 50-year-old began. "I am me because of you. You taught me everything important about freedom and respect. Outside of my family you were the most important person in my life."
Anderson continued, "I'm in such deep shock. But you were old, your back hurt you so much. Last time I saw you you were using a walker. You didn't want me to see."
The actress and former Playmate went on to explain how Hefner encouraged her to be herself and to "live recklessly with unfiltered abandon."
"Thank you for making the world a better place," Anderson concluded. "A freeer [sic] and sexier place. You were a gentleman charming, elegant, chivalrous And so much fun. Goodbye Hef ... Your Pamela."
Anderson snagged her first Playboy cover in 1989, going on to star in 14 covers and 15 pictorials for the popular magazine, Us Weekly noted. She was later photographed for the cover of Playboy's final nude issue in December 2015, though Hefner's son Cooper would later announce the return of nude photos in the magazine in February 2017 (via USA Today).
As Nicki Swift previously reported, Hefner passed away on Wednesday, Sept. 27, 2017. According to a statement from his rep, he died peacefully at the Playboy Mansion while surrounded by his loved ones. His death was attributed to natural causes. Hefner was 91 years old.
Former Playmates and stars of The Girls Next Door, Kendra Wilkinson and Bridget Marquardt paid their respects to Hefner after news of his passing broke.
"Hef changed my life," Wilkinson, 32, stated. "I couldn't be more thankful for our friendship and our time together."
Sharing a photo of herself with Hefner on Instagram, Marquadt, 44, wrote, "So sad but forever grateful for all the wonderful memories and amazing experiences #RIPHef."