Why NeNe Leakes Is Being Sued By Her Boyfriend's Wife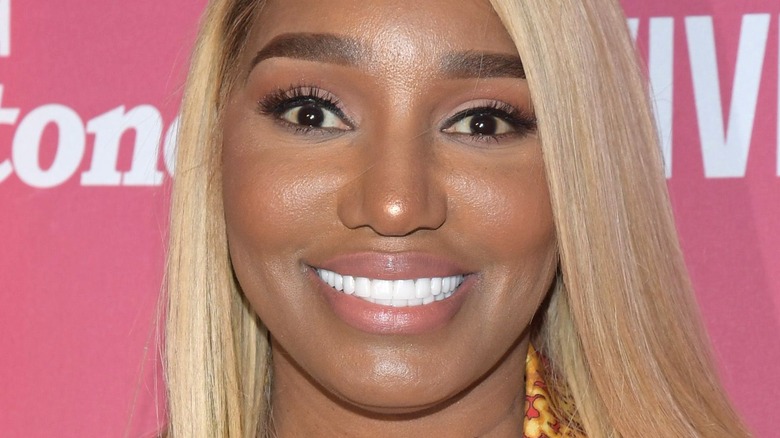 Jason Kempin/Getty Images
NeNe Leakes may be one of the most dramatic cast members in housewives franchise history. "The Real Housewives of Atlanta" star announced her exit from the series ahead of Season 13 in 2020, according to Us Weekly. However, this was not the first time Leakes exited the show. She was an original housewife when the show began in 2008, but announced her departure in 2015 before Season 8. Eventually, she came back to the show in 2017 and stayed until her latest exit in 2020. Viewers might have thought they would never see the reality star on Bravo again, but Leakes hasn't fully closed the door on the opportunity.
During a 2021 appearance on "The Real," the RHOA alum said she would consider returning to the series. "I'm OK with returning to the show as long as we can work through a few things," she explained (via Page Six). "I have a lot of unfinished business with a couple of them that they confirmed on the show [during Season 13]. I think that Andy and I need to have a sit-down and talk, and then we're off to the races."
Despite her exit from the franchise, the drama hasn't seemed to stop following Leakes. In fact, the housewife has been dealing with some recent legal drama unrelated to the show, as well. Leakes found a new man in late 2021. And while things appear to be going well between the two, her boyfriend's estranged wife isn't too happy about their romance.
NeNe Leakes' messy romance turns into a legal battle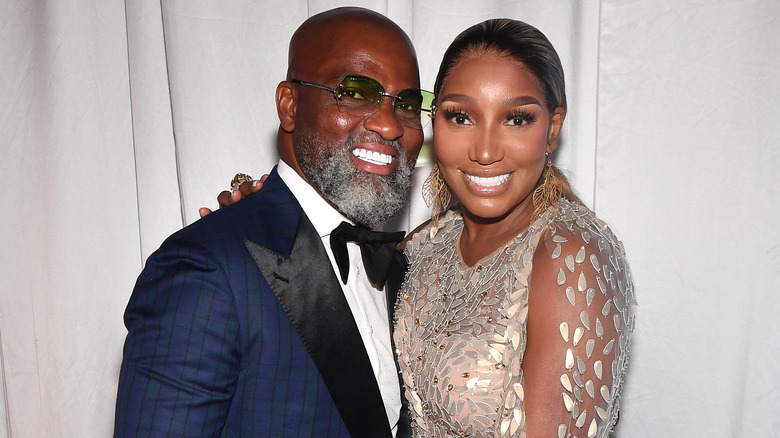 Paras Griffin/Getty Images
It appears NeNe Leakes will be headed to court soon after being sued by her boyfriend's wife. According to legal documents obtained by TMZ, "The Real Housewives of Atlanta" alum is being sued for causing a marriage to collapse after sleeping with her now-boyfriend, Nyonisela Sioh, while he was allegedly still married. Malomine Tehmeh-Sioh sued Leakes over mental anguish and emotional distress after the apparent affair took place. The lawsuit was filed in North Carolina, one of seven states where an individual can sue the person their spouse cheated on them with for "alienation of affection." According to Radar, Leakes is being sued for $100,000.
Leake's late husband Gregg, died in September 2021 after battling cancer. In December 2021, she confirmed to The Shade Room that she was dating Sioh just months after her husband's death. Before his passing, Gregg gave Leakes his blessing to find a new man. A source told People, "Nyonisela treats her like a queen. He's constantly fawning over her, showering her with compliments and putting her needs first. She couldn't have found a better guy to be with after her loss."
While Sioh and Leakes seem to be happier than ever right now, Sioh's previous wife isn't holding back when it comes to her lawsuit against Leakes. Leakes has yet to publicly comment on the legal battle, but it's only a matter of time before she gives her two cents.