Sarah Jessica Parker Is Finally Sharing Her Side Of The Feud With Kim Cattrall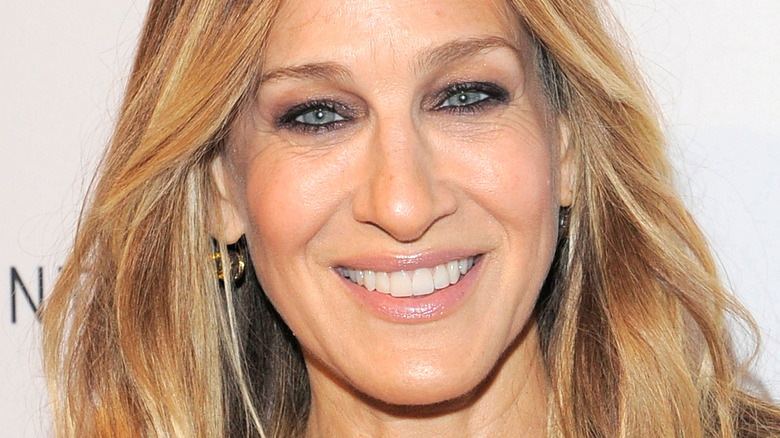 Ron Adar/Shutterstock
December 2021's premiere of the "Sex and the City" spin-off series, "And Just Like That," was marked by a surprising amount of controversy. In addition to sexual assault allegations against franchise star Chris Noth, the absence of Kim Cattrall's Samantha Jones reignited long-standing rumors of a feud between Cattrall and co-star Sarah Jessica Parker. In 2017, Cattrall shocked fans when she told Piers Morgan she and Parker had a "toxic relationship" on-set and were never friends, per the BBC. "We've been colleagues and in some ways it's a very healthy place to be," Cattrall put it at the time.
Things became more overtly icy when, after her brother's death in February 2018, Cattrall slammed Parker for "reaching out" and "exploiting our tragedy" on Instagram. In the caption, Cattrall wrote to Parker, "Your continuous reaching out is a painful reminder of how cruel you really were then and now... You are not my family. You are not my friend." Parker expressed shock at Cattrall's public comments that month on "Watch What Happens Live," sharing that she was "just heartbroken" because "that's not the way I recall our experience."
Parker has never opened up about the specifics of Cattrall's discontent with her, however — until now. 
Sarah Jessica Parker insists she has no beef with Kim Cattrall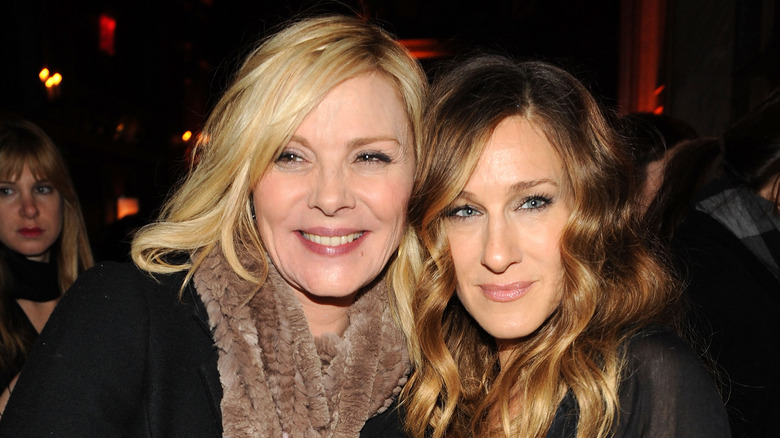 Bryan Bedder/Getty Images
It's a one-sided feud with Kim Cattrall in Sarah Jessica Parker's eyes. "There has been one person talking," the "And Just Like That" star said on THR's "Awards Chatter" podcast in June, per The Hollywood Reporter. For the first time publicly, Parker explained that she wanted "to kind of run through how it happened." Allegedly, it stems back to a 2017 dispute Cattrall had with Warner Bros. over contractual demands. Cattrall reportedly hinged her involvement in the third "Sex and the City" movie (that never came to be) on WB green-lighting another project, as well. "They didn't feel comfortable meeting where she wanted to meet, and so we didn't do the movie because we didn't want to do it without Kim," Parker explained. 
It was then, according to Parker, that Cattrall began claiming the former's mistreatment of her. "I've spent a lot of years working really hard to always be decent to everybody on the set, to take care of people," Parker insisted. "And there just isn't anyone else who's ever talked about me this way."
Cattrall has denied that her refusal to return for the third "SATC" film was based on "diva" demands. In her 2017 ITV interview with Piers Morgan (via BBC), Cattrall called her decision "an empowered decision in my life to end one chapter and start another." As she maintained, "I never asked for any money, I never asked for any projects."