How Sarah Jessica Parker Really Feels About Kim Cattrall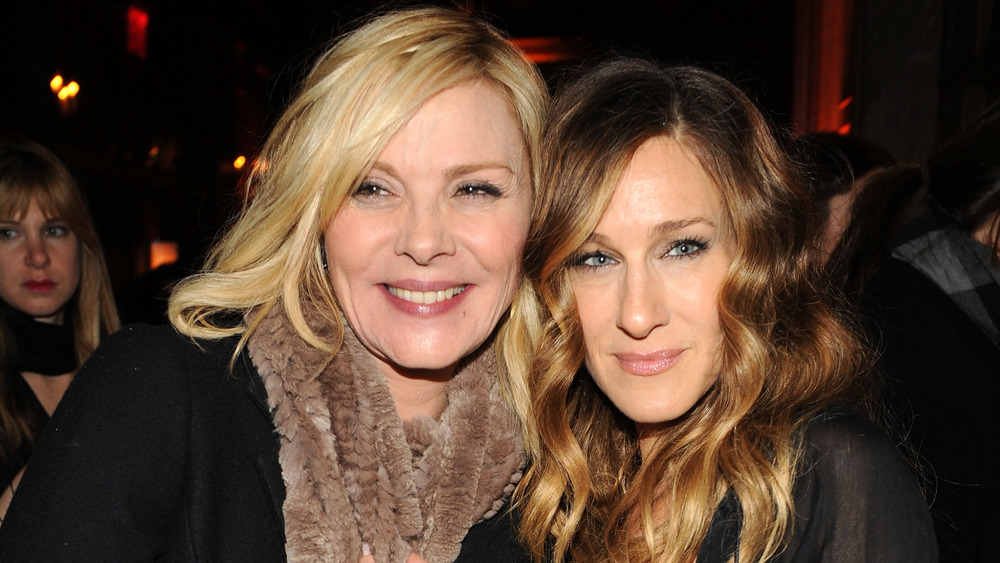 Bryan Bedder/Getty Images
It's official! Sex and the City is finally returning. Sarah Jessica Parker shared the news on Jan. 10, 2021, posting a teaser video to her Instagram page. The show will actually be a whole new series called And Just Like That, starring Parker, Cynthia Nixon, and Kristin Davis. However, OG cast member Kim Cattrall will not be a part of the project which, of course, stirred up some controversy in the comments section, per Entertainment Tonight. One fan wrote, "Happy to see you back but will miss Kim/Samantha," which prompted Parker to respond, "We will too. We loved her so." Parker told another Instagram follower that Cattrall "will always be there" even if she is not physically a part of the show.
Another fan suggested that actress Jennifer Coolidge should play Samantha Jones in the new show, but Parker said, "We have some new stories to tell. We are excited." When another viewer claimed that Parker disliked Cattrall, Parker countered, "No. I don't dislike her. I've never said that. Never would. Samantha isn't part of this story. But she will always be part of us. No matter where we are or what we do." 
However, the notion that Parker dislikes Cattrall is not something new that has been put out into the universe. There have been many exchanges between the former co-stars, with Parker appearing to take the high road. However, Cattrall has not minced words in regard to her dislike for SJP so, of course, Parker has felt the need to publicly respond.
Sarah Jessica Parker was 'heartbroken' when Kim Cattrall said they were never 'friends'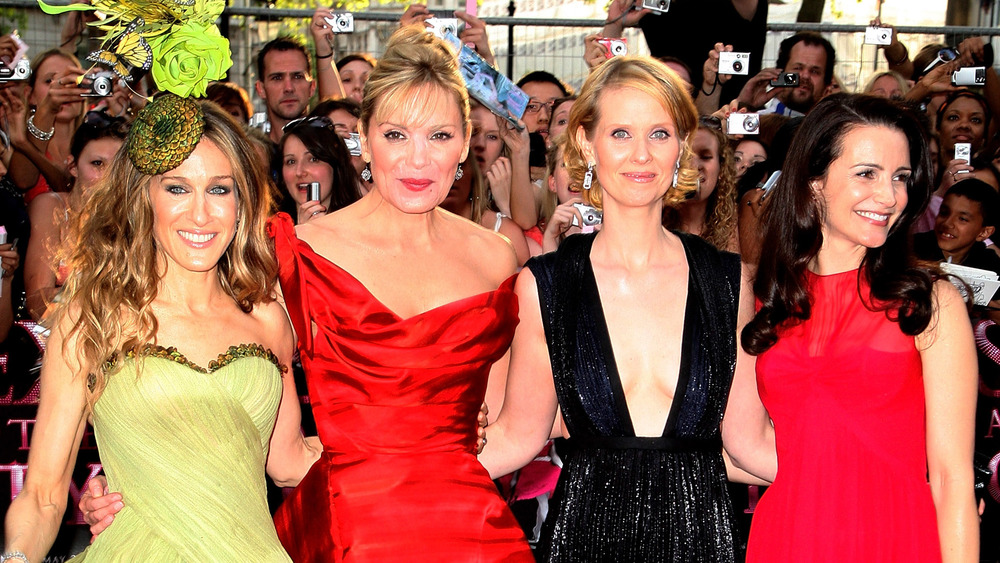 Dave Hogan/Getty Images
Sex and the City viewers remember that Samantha Jones never shied way from sharing her opinions. The same can be said for her real-life counterpart Kim Cattrall, who told Piers Morgan that she and her SATC co-stars have "never been friends" in 2017, per Daily Mail. Cattrall insisted, "We've been colleagues and in some ways it's a very healthy place to be because then you have a clear line between your professional life and relationship and your personal."
Cattrall listed the 10-year age difference as a reason for the disconnect with Parker, Cynthia Nixon, and Kristin Davis, along with the fact that Cattrall does not have children. She said, "The common ground that we had was the series and the series is over." None of that is particularly offensive, but then, Cattrall added, "For me it's over, and it's over with no regrets. I just wish that Sarah had been nicer." 
Months later, Parker addressed Cattrall's comments on Watch What Happens Live, claiming that she was "just heartbroken" and that she "found it very upsetting because that's, you know, that's not the way I recall our experience." She told Andy Cohen, "It's sad," before she explained, "It was a professional experience, but it became personal because it was years and years of our lives, so I'm hoping that sort of eclipses anything that's been recently spoken." However, they got into a very public spat soon after.
Kim Cattrall wants Sarah Jessica Parker to leave her alone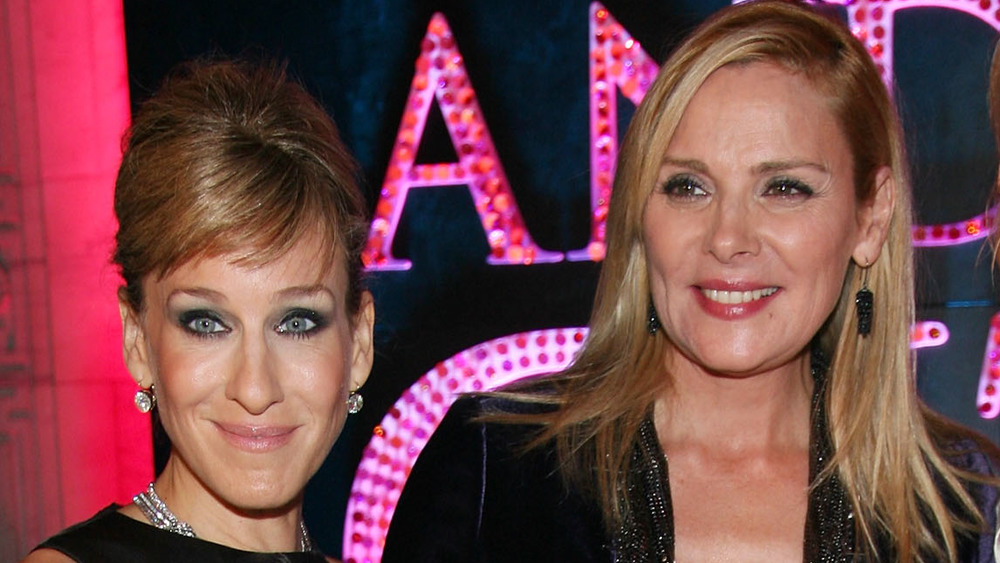 Astrid Stawiarz/Getty Images
In February 2018, Kim Cattrall announced her brother's death on Instagram. In response, Sarah Jessica Parker commented, "Dearest Kim, my love and condolences to you and yours and Godspeed to your beloved brother," per Entertainment Tonight. That comment, however, did not sit right with Cattrall, who made a separate post to slam Parker. "I don't need your love or support at this tragic time @sarahjessicaparker," she wrote. "My Mom asked me today 'When will that @sarahjessicaparker, that hypocrite, leave you alone?'"
Cattrall claimed, "Your continuous reaching out is a painful reminder of how cruel you really were then and now. Let me make this VERY clear. (If I haven't already) You are not my family. You are not my friend. So I'm writing to tell you one last time to stop exploiting our tragedy in order to restore your 'nice girl' persona." She included a link to a New York Post article with the title "Inside the mean-girls culture that destroyed Sex and the City.'"
Two months later, Parker told Vulture, "I'd just like to remind everybody that there is no catfight," declaring, "I have never uttered an unkind, unsupportive, unfriendly word, so I would love to redefine it." 
Parker insisted, "I've never fought with someone publicly in my life, nor would I." However, she did not share personal sentiments about Cattrall, other than referencing the years they once worked together so, while Parker might not "dislike" Cattrall, she is likely far from her favorite person.