Who Is Matthew Morrison's Wife, Renee Puente?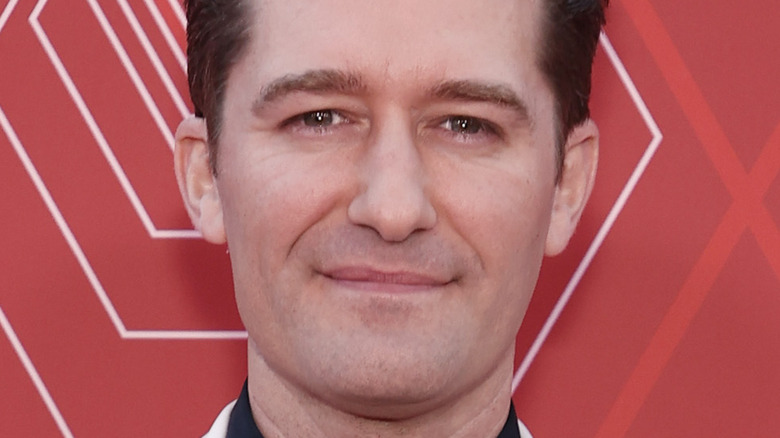 Arturo Holmes/Getty Images
To his many fans, Matthew Morrison is a jack of all trades. The singer-actor first became internationally recognizable as the arguable lead of Fox's "Glee," which ran from 2009-2015. For his performance on the acclaimed show, Morrison received a number of prestigious accolades, including two Golden Globe nominations in 2009 and 2010, as well as a Primetime Emmy nomination in 2010. As a singer, he has also released a number of albums consisting of both classic and original songs. 
Before his rise to stardom on "Glee," he was also a well-known Broadway and Off-Broadway performer, most notably for his portrayal of teenage heartthrob Link Larkin in "Hairspray's" original Broadway run from 2002 to 2004. He then appeared as Fabrizio Naccarelli in Adam Guettel's musical "The Light in the Piazza" in 2005. For his latter performance, he had to sing a large portion of his lyrics in Italian, per Playbill, and it was so well-received he was nominated for a Tony Award that year. 
Unsurprisingly, given his talent and great versatility in the arts, Morrison became widely regarded as a sex symbol at the height of his fame, even being acknowledged by People as one of the Sexiest Men Alive in 2010, per Broadway Buzz. So who is Renee Puente, the lucky lady who got to become Matthew Morrison's wife? Well, it turns out she is a bit of an artist herself. 
Renee Puente met Matthew Morrison at a Grammy party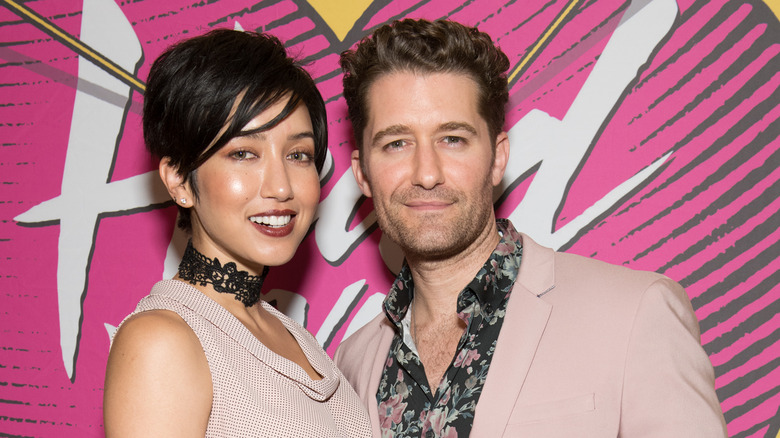 Noam Galai/Getty Images
According to People, Matthew Morrison's wife Renee Puente is both an actor and a model. According to IMDb, she has a number of credits to her name, including the 2019 film "Tell Me I Love You," the 2017 TV movie "High School Lover," and a 2012 guest appearance on TV Land's "The Exes." She has also done modeling work for Calvin Klein, as well as Bebe, per People. 
Puente is an entrepreneur as well, and teaches classes about self-empowerment and improvement. Her "5 step Master Plan" teaches people how to "master and soar in their love life, tribe and career, without spending years in therapy," her website states. Her bio claims to have helped clients all across the world to "champion themselves as they manifest a life they deserve: overflowing with love, adventure, passion, and trust ... in themselves, and the universe." 
According to Morrison in an interview with the New York Post, he and Puente first met at a Grammy Awards party in 2011. He revealed that they "saw each other across the room," and he approached her because he heard her speaking pidgin, a form of Hawaiian slang. Since he was familiar with pidgin due to a high school friend who spoke it, plus some time he had spent in Hawaii, he felt comfortable enough to address her using it. "When I heard her speak, I said, 'How is it, sistah?'" he said, "and she laughed. The rest is history." 
Matthew Morrison and Renee Puente have two children together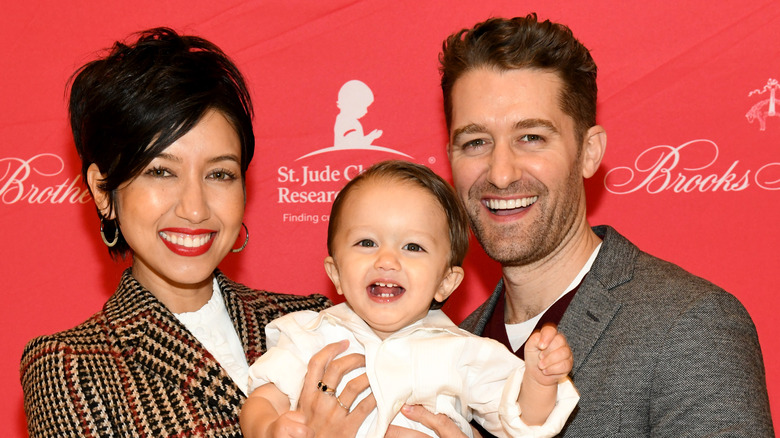 Craig Barritt/Getty Images
It only took two years after meeting for Matthew Morrison and Renee Puente to decide to tie the knot. In 2013, Morrison proposed to Puente in her native Hawaii, and married there on a private estate the following year. According to E! News, legendary singer-songwriter Elton John helped to announce the engagement on stage at London's White Tie and Tiara Ball shortly after it happened. 
In 2017, the couple announced that they were expecting their first child. In October of that year, Morrison revealed on Instagram that he and his wife had welcomed their son, Revel James Makai Morrison. The couple tried for a second child over the next few years, but suffered a series of miscarriages. By March 2021, however, their fortunes seemed to have reversed, and Morrison announced on Instagram that they were expecting their second child, daughter Phoenix Monroe, who was born in June 2021. 
"After 3 miscarriages, a pandemic, and the loss of many loved ones," Morrison wrote in his March Instagram post, "Renee, Revel, and I are elated to be bringing a little joy into the world. Patience, reflection, and introspection are a few of the many tools that we have learned this year. And we are excited to bring those tools into our parenting." Clearly, Morrison and his wife Puente are now living their best life, and it appears as though their marriage couldn't be happier.