What Kate Gosselin Regrets About Her Relationship With Ex-Husband Jon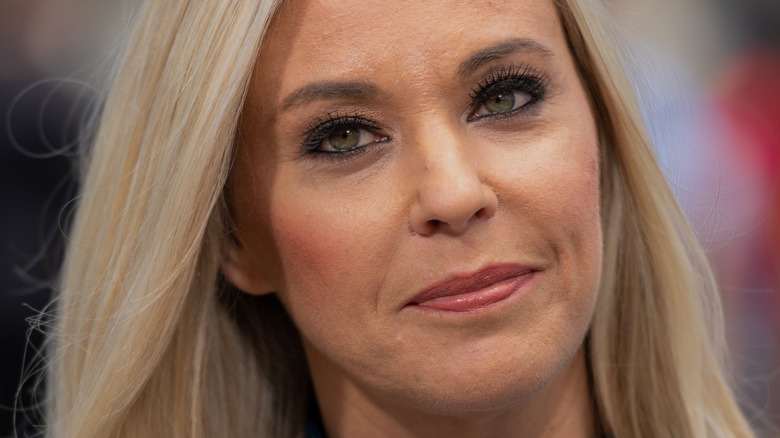 Noel Vasquez/Getty Images
Jon and Kate Gosselin made national headlines in 2004 when the couple welcomed sextuplets, which is normally incredibly rare. Three years after Kate gave birth, TLC premiered the first episode of the Gosselins' newest reality series "Jon & Kate Plus 8," per E! News. The show was an instant hit and for 11 seasons cameras caught Jon and Kate's unique family dynamic as well as the ups and downs they faced in their marriage. Unfortunately, in 2009, the former couple called it quits 10 years after they tied the knot and exactly two years after "Jon & Kate Plus 8" first aired, according to The U.S. Sun.
Viewers were left stunned to find out Jon and Kate were getting a divorce, and at the time, both of them had two very different recollection as to why they parted ways. "She did not want to be married anymore ... because I didn't want to film anymore," Jon said during an interview on "The Dr. Oz Show." "I wasn't part of the business model anymore." Meanwhile, Kate claims they were having problems for quite some time. "I don't know that we're in the same place anymore, that we want the same thing," she told People. "I've been struggling with the question of 'Who is this person?' for a while." 
Jon and Kate's divorce was plastered all over the blogs and things got really messy between the two. However, Kate realized shortly after that there were certain things she could have done differently in her marriage.
Kate Gosselin opens up about how she used to talk to Jon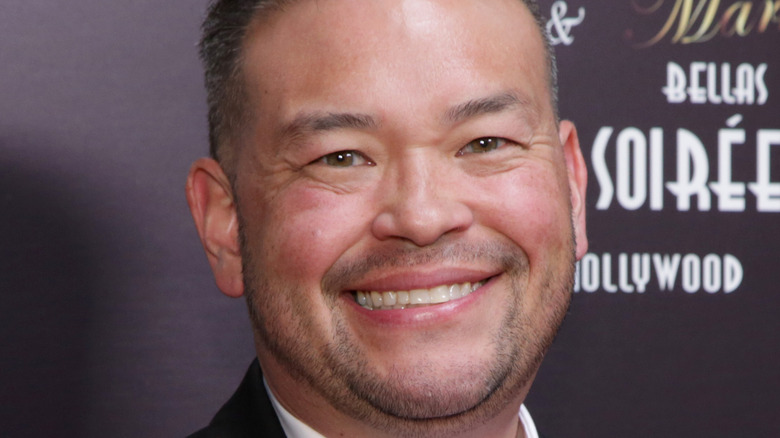 Greg Doherty/Getty Images
During an interview with Today in 2010, Kate Gosselin opened up about some of her flaws and revealed she hasn't been the best with her words. "I learned that in the heat of the moment I have a sharp tongue, and looking back there are probably a lot of people that I love that I probably spoke to inappropriately," she said. 
Most of her harsh communication was not only directed to the people close to her, but to her ex-husband Jon Gosselin as well. "Much of what I said to Jon was unwarranted," the "Jon and Kate Plus 8" star reportedly wrote in her book "I Just Want You to Know." "I could have guarded my tongue better."  
While Kate claimed her communication with Jon could have been better, the father-of-eight believes their marriage would have gone downhill regardless due to his ex-wife's alleged "narcissistic personality disorder," per People. "It's hard to live in a hypothetical, but I think eventually, because of personality, it would have fizzled out anyway," he said. Despite everything Jon and Kate have been through, their kids have always been the main focus and now they are all grown-up. 
Kate and Jon Gosselin's kids recently hit a major milestone
It's wild to think it's been 15 years since "Jon & Kate Plus 8" first aired on TLC and it's easier more surprising to realize that the young kids we all watched on the big screen are now all grown-up. According to Fox News, the sextuplets Aaden, Alexis, Collin, Hannah, Joel, and Leah Gosselin just reached another milestone in May — they are officially 18 years old.
Hannah Gosselin exclusively told Us Weekly about her birthday festivities and how her dad was a part of it. "My Dad [Jon Gosselin] made the entire experience super special by getting a Rolls Royce to take me to my party," she said. "It was a little embarrassing getting of the car, but it made me feel really special."
According to Hannah, her other siblings had their own birthday plans, but that she was planning on spending time with them as well. Not only is turning 18 big for any kid, the former reality star shared what her plans are for the future. "I can vote, start my own business and I can even drive out of state in my own car! Which I will do," she said.