Why Jimmy Kimmel May Bid Farewell To His Late Night Show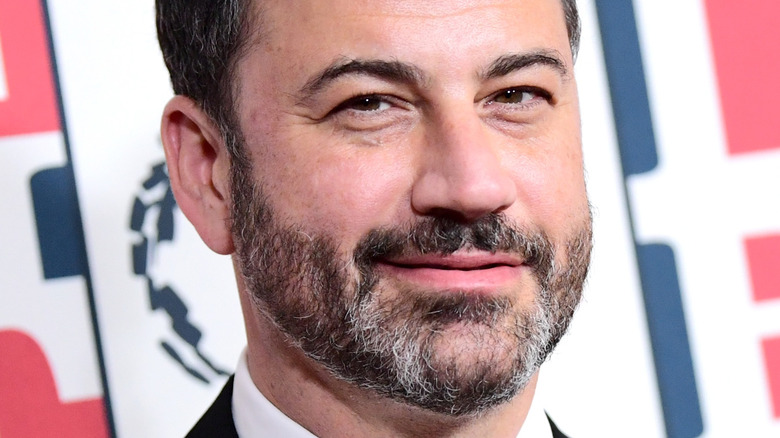 Emma Mcintyre/Getty Images
Since the early 50s, viewers around the world have flocked to their television sets to laugh and consume celebrity news through late-night talk shows. From Faye Emerson and David Letterman, to Steve Allen and Jay Leno, the market has seen its fair share of larger-than-life personalities leading the charge. However, for the last 20 years, Jimmy Kimmel has been one of the industry's leading late-night talk show hosts. According to a report from Deadline, "Jimmy Kimmel Live!" came in second place as the most-watched late-night show in 2020-21, behind "The Late Show with Stephen Colbert."
Alongside his high viewership, Kimmel has also delivered some of TV's most iconic moments, like his Celebrities Read Mean Tweets segment, an array of hilarious skits, and his lighthearted rivalry with Matt Damon. In a 2017 interview with "CBS Sunday Morning," Kimmel reflected on his upward trajectory on late-night TV, stating, "I was lucky enough to get a shot, somehow miraculously, I do think back how long the odds were." But even though the Emmy-winner has created 20 seasons of unforgettable TV gold, it looks like his time with the show may be coming to an end.
Jimmy Kimmel isn't 'going to do this forever'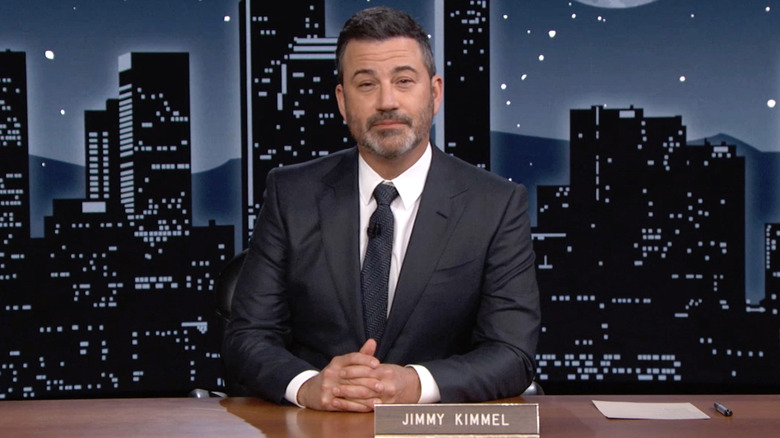 Media Access Awards Presented By Easterseals/Getty Images
After 20 seasons and 20 years of comedic excellence, comedian Jimmy Kimmel may be leaving his popular late-night talk show. In an interview with Variety, the beloved host opened up about his expiring contract with ABC and the future of "Jimmy Kimmel Live!" "I wish I knew [what] I was gonna do. I have moments where I go, 'I cannot do this anymore,'" he explained. "And I have moments where I go, 'What am I gonna do with my life if I'm not doing this anymore?' It's a very complicated thing."
Kimmel went on to say that, alongside his own feelings, his decision to end the show will also be influenced by other "practical considerations," which he said had to do with family, friends and co-workers. "Eventually, I am going to have to stop doing this. I'm not going to do this forever," he elaborated. "I would not be honest at all if I said that I have decided one way or the other. I'm thinking about it a lot, though."
This isn't the first time Kimmel has hinted at the end of his popular late-night TV program. During a 2021 appearance on "The Howard Stern Show," the L.A. native shared sentiments similar to those in his recent Variety interview. "I don't know... I think I know sometimes and then when it comes time to make the decision, then it feels like I don't know. But we'll see."