The Truth About Elvis Presley's Relationship With Cybill Shepherd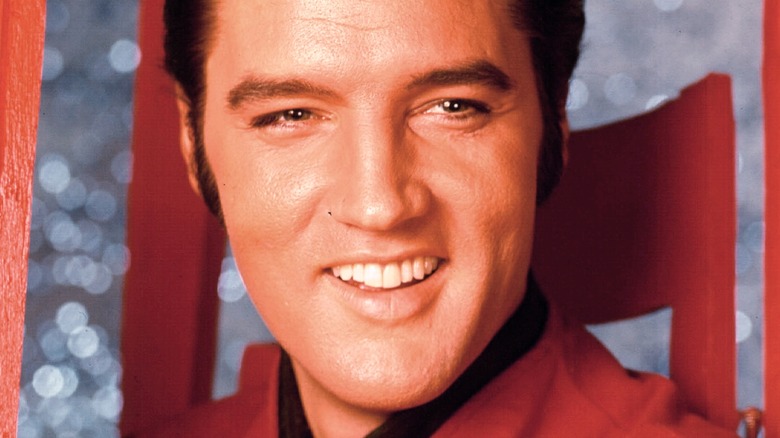 Michael Ochs Archives/Getty Images
The following article includes mentions of drug abuse.
Elvis Presley was known as the King of Rock 'n' Roll, but he also ruled in the romance department. The "All Shook Up" singer couldn't help falling in love... over and over again. In the early 1960s, Presley had an affair with his "Viva Las Vegas" co-star Ann Margaret, per Express. The singer also made headlines for his 1967 marriage to Priscilla Beaulieu, a young beauty who was 10 years his junior. The two welcomed their only child, Lisa Marie, the following year, but the marriage was over by 1972.
In the 1970s, Presley also found himself in relationships with beauty pageant queen turned "Hee Haw Honey" Linda Thompson, who would go on to marry Olympic star Bruce Jenner. His final relationship was with actor-model Ginger Alden, who was his fiancée at the time of his death in 1977, per Express.
Somewhere in the mix, Presley was in a relationship with Hollywood star Cybill Shepherd, but the romance turned out to be short-lived for a very big reason.
Cybill Shepherd opened up about her relationship with Elvis Presley in her memoir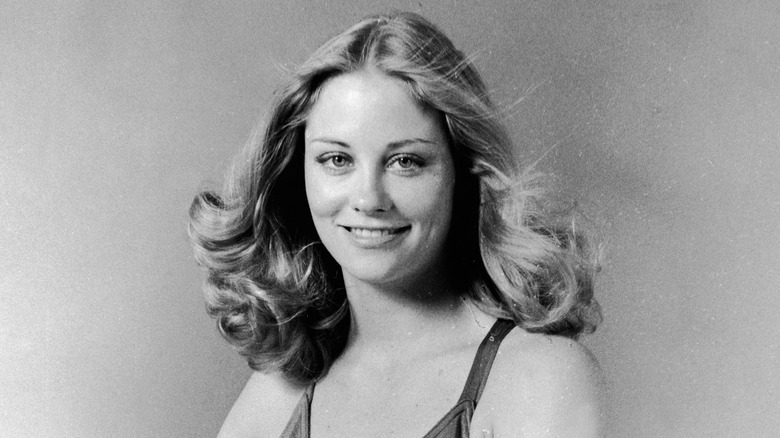 Hulton Archive/Getty Images
In 1988, Cybill Shepherd was at the height of her fame on the ABC detective comedy-drama "Moonlighting" when she dropped a bombshell. "I don't think I've told anybody this," she revealed to Vanity Fair (via AP News). "But yes, I went out with Elvis. ... It was mythic. He looked great. And he smelled great — he really did. I really liked him. I thought he was very warm. And one of the most beautiful men I'd ever seen."
In her 2000 tell-all "Cybill Disobedience," Shepherd dished about her sex life with the King of Rock 'n' Roll and how she introduced him to techniques he hadn't tried before, per USA Today. "Let's put it this way," she once told TV Guide (via Buffalo News). "I think that before I met him, he was (sexually) conservative, trapped in a stupid macho thing."
During a 2018 interview on Andy Cohen's "Radio Andy," Shepherd admitted she didn't remember "cuddling" with the King so much, but she gushed about what a "wonderful" and "caring" lover he was — especially after she gave him some pointers. Still, the relationship only lasted one month because Shepherd took issue with Presley's drug use.
Cybill Shepherd couldn't handle Elvis Presley's drug abuse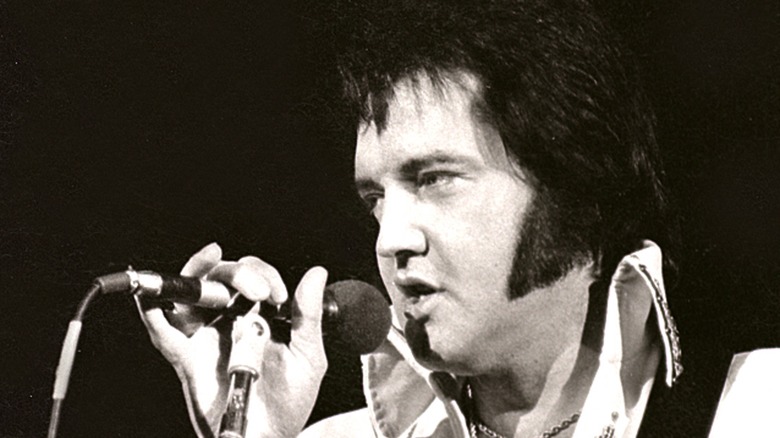 Ronald C. Modra/Getty Images
After just one month, Cybill Shepherd ended her whirlwind relationship with Elvis Presley over his dependence on drugs. "I couldn't handle the whole thing with the pills," she told TV Guide (via Buffalo News). "Pills to go to sleep. Pills to wake up. I think that lifestyle limits you."
During an interview on Andy Cohen's "Radio Andy," she detailed a story of how Presley would leave her jewelry and pills by her beside, but that she was never interested in the drugs. "So I just flushed [the drugs] down the toilet and left the jewelry there," Shepherd told Cohen. "Kind of wish I'd taken it," she added of the jewels.
In 1977, Presley died suddenly at age 42, due to a heart attack. Toxicology reports showed that drugs, including Percodan, Demerol, and Quaaludes, were found in his system, per PBS. Years later, Shepherd expressed regret over not helping Presley overcome his addiction to prescription drugs. She told TV Guide that she felt "haunted" by Presley and that she wished he could have lived longer. "Because I'm from Memphis, and I've had the fame thing, too, so maybe I could have been a good friend and helped him," she admitted.
If you or anyone you know is struggling with addiction issues, help is available. Visit the Substance Abuse and Mental Health Services Administration website or contact SAMHSA's National Helpline at 1-800-662-HELP (4357).