The Truth About Elvis Presley And Linda Thompson's Relationship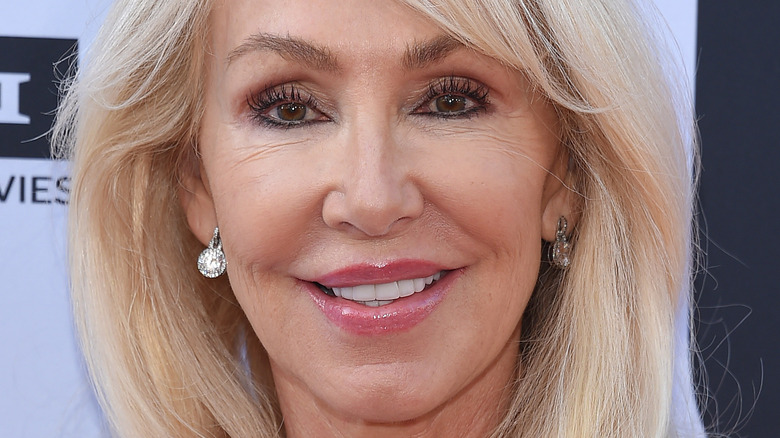 DFree/Shutterstock
We may receive a commission on purchases made from links.
Beauty queen and songwriter Linda Thompson was only 22 years old when she met and fell in love with Elvis Presley, aka the King of Rock Roll. "We shared a real kinship. I mean, we became kindred souls. So much so that he said, 'where have you been?' and I said 'Growing up!'" she once recalled during an appearance on "Larry King Live" about the pair's first encounter. 
Kinship or not, the relationship eventually ran its course. "After four-and-a-half years of the yo-yo back and forth of other women, up all night, sleeping all day, the drug abuse... I just realized that I probably was never gonna be able to help him the way I wanted to help him. There was no Betty Ford Center then. There was no place for him to go, and he kept falling back into this prescription drug dilemma," she revealed to host Larry King. As it turns out, however, Presley's struggles with prescription drugs were only the tip of the iceberg when it came to the not-so-lucky-in-love relationship... 
If you or anyone you know is struggling with addiction issues, help is available. Visit the Substance Abuse and Mental Health Services Administration website or contact SAMHSA's National Helpline at 1-800-662-HELP (4357).
Elvis Presley was a jealous boyfriend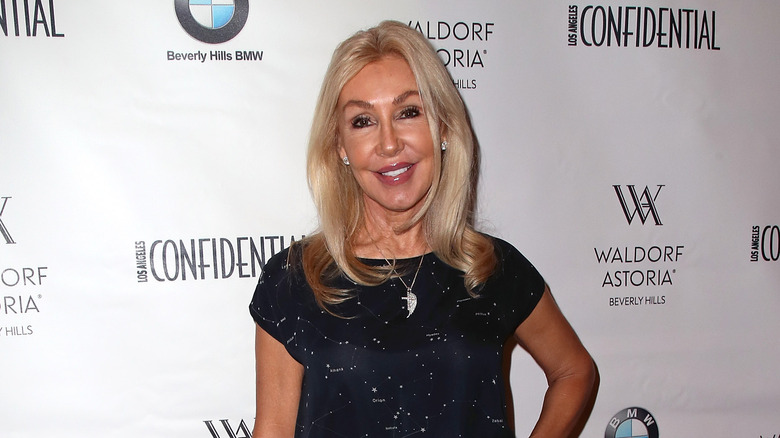 David Livingston/Getty Images
As Maya Angelou once said, "Jealousy in romance is like salt in food. A little can enhance the savor, but too much can spoil the pleasure and, under certain circumstances, can be life-threatening." Alas, according to Linda Thompson, Elvis Presley was very jealous.
"Don't ever mention a guy that you think is good looking, or a guy that you dated in high school or college. I don't want to know anything about it. I'm a really jealous motherf*****," she recalled in the confines of her memoir, aptly titled "A Little Thing Called Life: From Elvis's Graceland to Bruce Jenner's Caitlyn & Songs in Between," (via Showbiz Cheat Sheet) about a conversation Presley had with her. "I want to know you're mine and all mine," he added.
Still, Thompson remained understanding. "I could tell...that he'd been hurt immensely by Priscilla, because she'd left him for another man," she penned about Presley's high profile separation and subsequent divorce from Priscilla Presley. She also noted that he could be particularly "needy" and she often had "to reassure him and be the loving foundation on which he could build himself back up."
Elvis Presley was not faithful to Linda Thompson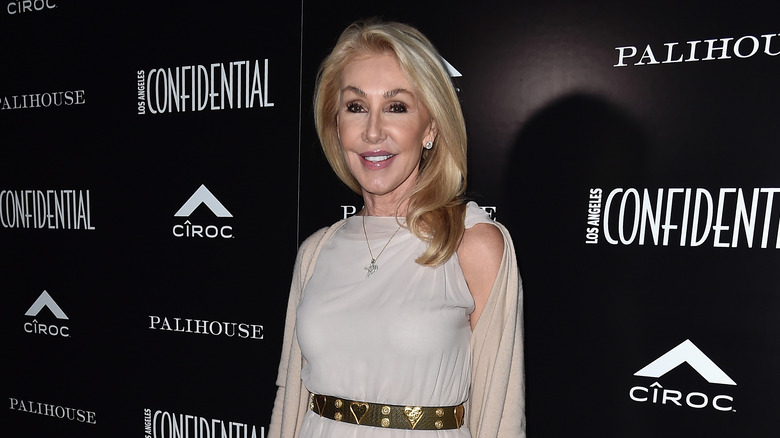 Alberto E. Rodriguez/Getty Images
Unfortunately, it appears Elvis Presley didn't abide by the same rules he set out for his girlfriend Linda Thompson. "He was always getting caught if he was cheating, always getting caught, and I would call him on it," Thompson famously confessed during a virtual interview in 2021. "He would sit me down and say, 'Sweetheart, there is nobody in this world I care about like I care about you. You are my woman, you are my girlfriend, you are the one I love, nobody compares to you. Every time I am with some girl it just makes me realize how much I love you and how lucky I am to have you and how well suited we are for each other." Surprisingly enough, Thompson said she always "bought it," namely because she was "young, naive and blindly in love."
Eventually, however, Thompson did grow tired of Presley's infidelity. "He was the kind of person that you would allow for transgressions and try to understand them... so I had to try to understand his personality and his psyche and I was willing to do that... until I wasn't." According to Thompson, after four years, she left Graceland. "We broke up in December of 1976. I sent him a beautifully written letter, I must say, and gave it to (Elvis' cousin) Billy Smith to give to him, along with the diamond ring I had bought him for Christmas. And that was that." 
Alexa, play "Are You Lonesome Tonight?"