What Really Happened Between Taylor Swift And Calvin Harris?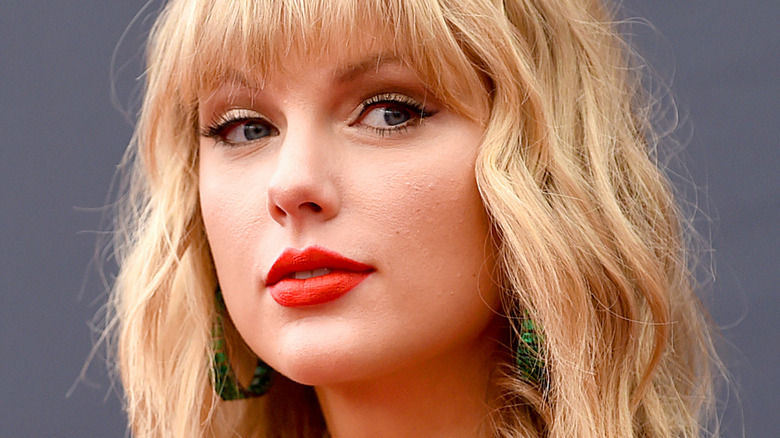 Jamie Mccarthy/Getty Images
Taylor Swift and Joe Alwyn may be happily dating now, but once upon a time, it was award-winning DJ Calvin Harris who was sweeping the singer off her feet.
The two dated for around 15 months, and at the time, Swift described their relationship as "magical." She told Vogue, "I'm in a magical relationship right now. And of course I want it to be ours, and low-key. This is the one thing that's been mine about my personal life." But, even though they successfully kept their relationship on the down-low, the pair eventually split. "It just wasn't working anymore. She's OK," a source told Us Weekly.
What's ironic is that their breakup made more headlines than the relationship ever did, which Harris didn't take lightly. "It's very difficult when something I consider so personal plays out very publicly," he shared in an interview with GQ. "The aftermath of the relationship was way more heavily publicized than the relationship itself. When we were together, we were very careful for it not to be a media circus. She respected my feelings in that sense." When Swift and Harris were together, fans swore that they would be endgame, but it turned out to be the total opposite. Apparently, it was because the DJ was "intimidated" by Swift's success.
Sources say Calvin Harris was 'intimidated' by Taylor Swift's success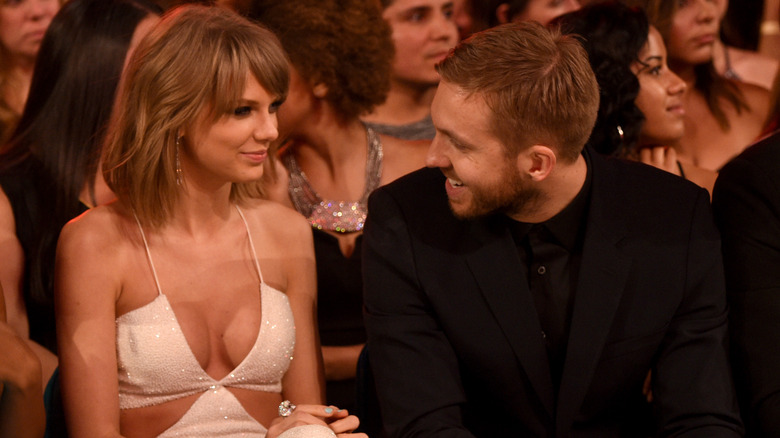 Larry Busacca/bma2015/Getty Images
There were multiple theories as to why Taylor Swift and Calvin Harris called it quits, but according to a source close to the "All Too Well" singer, the root cause of the split was Harris being "intimidated" by her success."[Harris] said on multiple occasions that he was intimidated by Taylor, which is why he would not attend any events where she was being honored, or any award shows unless he was nominated," they explained to People. "Taylor is an independent young woman, and she realizes it will take a very secure man to handle her success."
Meanwhile, another insider told E! News they split simply because they weren't compatible. They were polar opposites and came from different circles — and there's the fact that they also had busy schedules. "They were just not very compatible in different areas in their relationship. The touring and traveling didn't help. It seemed like they were more friends than lovers," the insider claimed. "Taylor and [Harris] had very different group[s] of friends."
But another source assured fans that they split amicably. "Taylor and [Harris] had no big blowout fight, but the romance just was not there anymore for them," they divulged. "Adam is the one that ended it. It was all done in a very mature fashion. Taylor is pretty upset but they are still in communication. Taylor was there for Adam with his accident and supportive."
Taylor Swift and Calvin Harris seem to be on good terms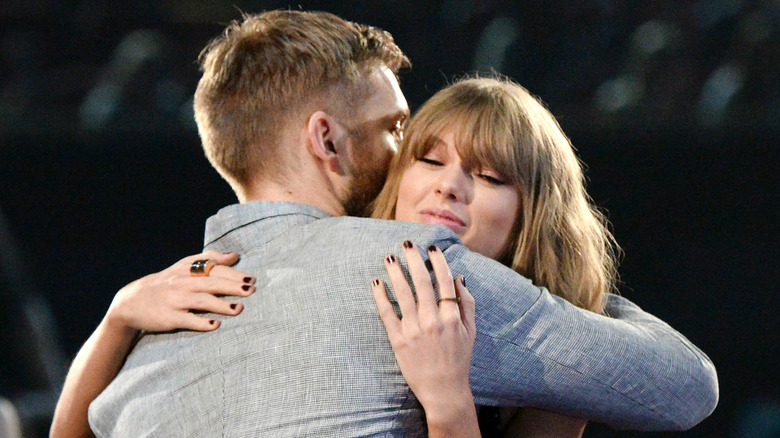 Kevin Mazur/Getty Images
Taylor Swift and Calvin Harris' breakup was more chaotic than their relationship. After they split, Swift's team revealed that the singer had a hand in writing Harris and Rihanna's hit, "This Is What You Came For," and the revelation was something Harris did not appreciate.
"I figure if you're happy in your new relationship you should focus on that instead of trying to tear your ex bf down for something to do," he tweeted in the now-deleted rant, per Entertainment Tonight. "I know you're off tour and you need someone new to try and bury like Katy ETC but I'm not that guy, sorry. I won't allow it." Harris has already deleted the tweets, and in an interview with GQ, he said it was something he regrets. "I'm not good at being a celebrity. But when it ended, all hell broke loose. Now I see that Twitter thing as a result of me succumbing to pressure," he confessed.
But now it looks like they have put their bad blood behind them, as sources say they are on friendly terms again. An insider told TMZ that they are texting again, but have no intention to rekindle their romance. Another source also told Hollywood Life that Harris wanted to make amends because he wants his life free of drama. "Calvin wants to be friends with Taylor because he makes hits with her and he doesn't want to be a future hit for her," they said. "[Harris] reached out to her to make amends with her. He lives his life mostly drama-free and wants to continue with his relationship with Taylor."