The Tragic Death Of Bon Jovi Bassist Alec John Such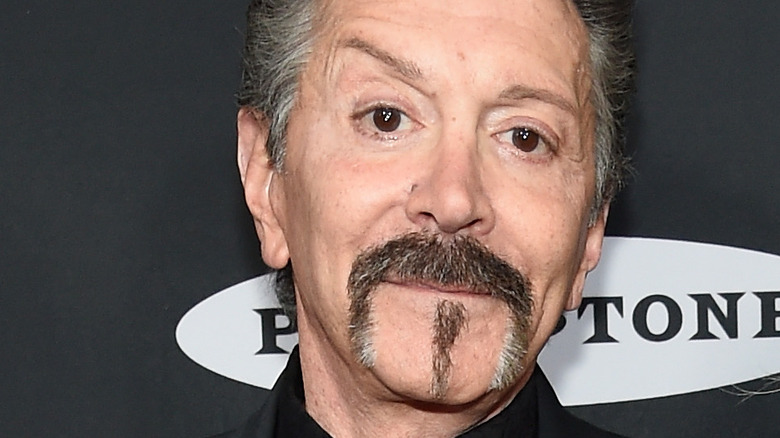 Kevin Mazur/Getty Images
Bon Jovi's bassist Alec John Such died at 70. The tragic news surrounding the founding member of the rock group made headlines after his death was announced on Twitter by frontman Jon Bon Jovi on June 5. As of this writing, the cause of his death still remains unknown.
"We are heartbroken to hear the news of the passing of our dear friend Alec John Such," the "It's My Life" hitmaker wrote in a statement. "He was an original. As a founding member of Bon Jovi, Alec was integral to the formation of the band. To be honest, we found our way to each other thru him — He was a childhood friend of Tico [Torres] and brought Richie [Sambora] to see us perform. Alec was always wild and full of life. Today these special memories bring a smile to my face and a tear to my eye. We will miss him dearly."
Before hitting it big with Bon Jovi in the 1980s, Such performed in a band called Message, according to AP News. In 1983, Bon Jovi formed and became one of the most influential rock bands of all-time, with hits such as "Livin' On A Prayer," "Wanted Dead Or Alive," and "You Give Love A Bad Name," to name a few. As noted by Express, Such left the group in 1994, but he did make one-off appearances with Bon Jovi in 2001 and 2008.
Alec John Such tributes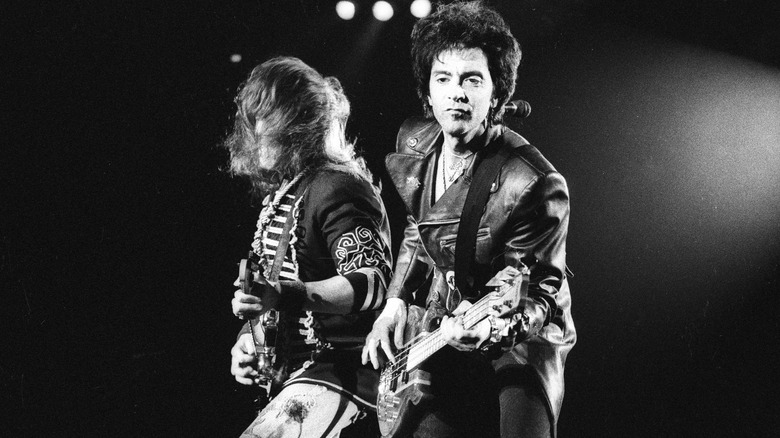 Jim Steinfeldt/Getty Images
After Jon Bon Jovi's Twitter announcement about Alec John Such's surprising death, floods of tributes came pouring in from fans on social media who couldn't believe the sad news about the bassist player.
"Bon Jovi have been a huge inspiration to me since I took my first breath in this world. Very sad to hear about the passing of their legendary original bassist Alec John Such. You will be missed," one user tweeted, attaching a snapshot of Such performing on stage. "Oh my gosh. This is utterly heartbreaking. RIP Alec John Such. You freaking legend," another person shared. "Rest In Peace, Alec John Such. I feel like a part of my childhood just died...I grew up with Bon Jovi," a third fan remarked.
After leaving Bon Jovi in 1994, Such was replaced by Hugh John McDonald, per BBC News. When the "Bad Medicine" hitmakers were inducted into the Rock & Roll Hall of Fame in 2018, he chose to briefly reunite with the band on the night. Despite leaving Bon Jovi nearly 30 years ago, Such was worth an impressive $10 million at the time of his death, according to Celebrity Net Worth. RIP, Alec.