Why Sharon Osbourne And Simon Cowell Don't Get Along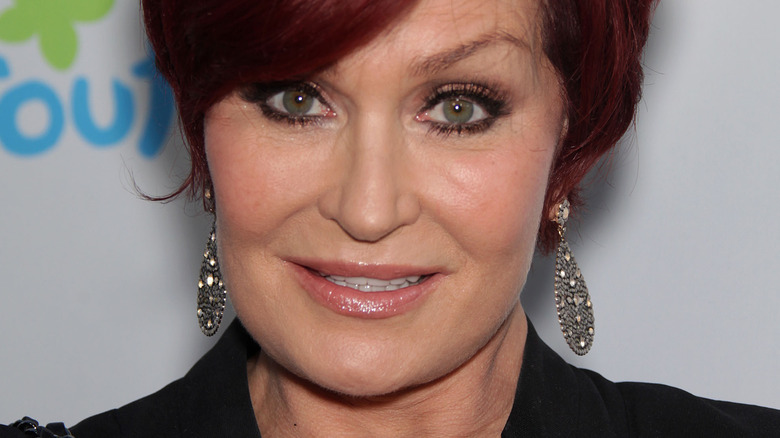 DFree/Shutterstock
Sharon Osbourne and Simon Cowell have a lot in common. In addition to being known for their outspoken commentary, the London-born television personalities also co-judged U.K.'s "The X-Factor." Osbourne had been on the popular singing competition — created by Cowell — since its inception, but took several breaks to pursue other ventures, including a stint on "The Talk." And while Osbourne was set to reclaim her judge's seat for the live shows in Season 15, she announced that she was not returning and expressed that she was "gracious" to Cowell for welcoming her back.
"I've seen the new judges finding their rhythm and are doing brilliantly. Simon was so gracious to find me a spot on the live shows but at this point I really don't think I'm needed," Osbourne wrote in a statement, adding, "So I have decided to pass on the series this year."
And although Osbourne's exit from "The X-Factor" might have appeared amicable on the surface, the truth is far messier than some might believe. Osbourne's exit came a short time after she slammed her former co-judge in an interview with Howard Stern. However, the move was shocking as Osbourne and Cowell seemingly got along well — or so we thought.
Sharon Osbourne slammed Simon Cowell and The X-Factor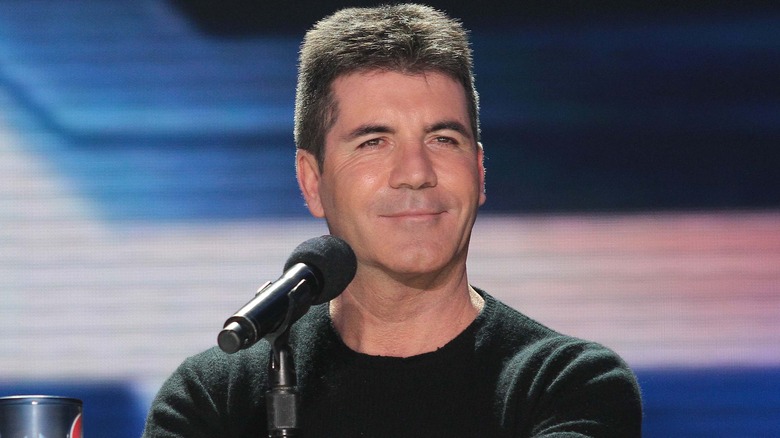 s_bukley/Shutterstock
Sharon Osbourne is known for not biting her tongue, and her 2018 interview with Howard Stern is further proof of that. During her appearance, the former MTV star called her then-boss and "The X-Factor" co-judge Simon Cowell "a f**king pain in the a**e," per Yahoo! Life. The outspoken personality also suggested that she did not return for the audition rounds for Season 15 because the contestants "suck."
"Oh f**k, I don't have to have those kids singing in my face," she told Stern. "Those little s***s. They all suck. It is like, 'Hey, is this f**king karaoke or what?" And, while Osbourne's previous statement suggested that she exited the show voluntarily, outlets reported that she was axed following the bombshell interview with Stern.
Osbourne doubled down on her sentiments on a 2019 episode of "The Talk." During the show, Osbourne claimed that she was dismissed from her judging duties because Cowell said, "She's old. We need somebody young," per USA Today. Although that seemed to mark the end of their friendship, the pair buried the hatchet a few years later.
Simon Cowell and Sharon Osbourne settled their dispute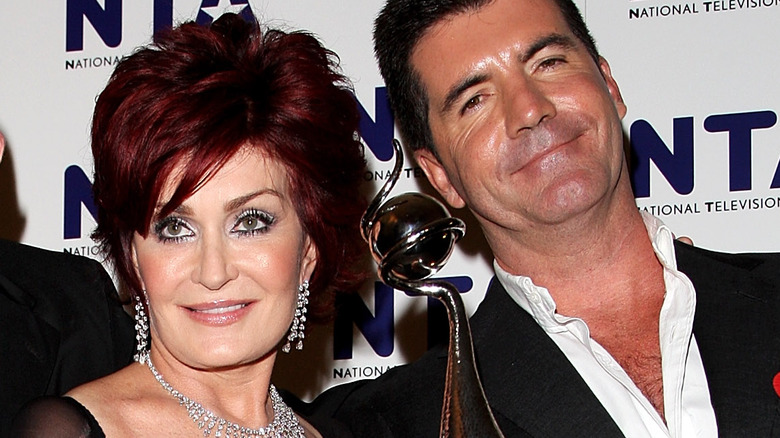 Dave Hogan/Getty Images
Shortly after Simon Cowell and Sharon Osbourne's messy fallout in 2019, the pair seemingly settled the feud. "I phoned her up the other day and said, 'Look, I'll be honest with you. How could I criticise you for being mouthy when it's the reason I hired you in the first place?!'" Cowell told The Mirror in October 2019. He went on to explain that there was "no bad blood" between him and his former co-star and suggested the door at "The X-Factor" would always be open for Osbourne to return.
Osbourne later echoed Cowell's remarks but seemed to also shade her friend in the process. While Osbourne did exclaim that she was fond of her former co-judge, she insisted that she was in no hurry to work with him following their dispute. "That's what happens when you work with people that you like. You fall out business-wise, but for me, I say what I feel at the time," Osbourne said, via Yahoo News. Adding, "He's okay, it's just, I don't want to work with him." So, while it's unclear whether or nor the pair are close friends now, it does appear that they are at least cordial.