What Really Happened With Amber Heard And Tasya Van Ree?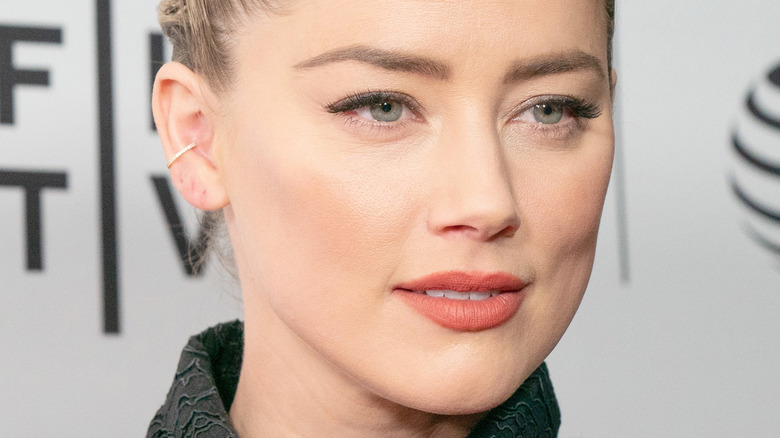 Ron Adar/Shutterstock
Amber Heard has certainly gotten a lot of attention from her ill-fated marriage to Johnny Depp. Unless you've been living under a rock, Depp's legal win against his ex-wife has had a lot of fans in disbelief. Depp sued Heard in his $50 million defamation case against her after she wrote an article for the Washington Post in which she said that she was a victim of abuse (though she never named Depp in her post). Their trial was considered by many fans as must-see TV as every little detail came out about Heard and Depp's rather toxic relationship. The jury found Heard guilty enough that Depp was awarded $10 million in compensatory damages, per Billboard. While Depp reportedly celebrated his victory by rocking the night away across the pond in the U.K., Heard spoke out in a statement that said, "I'm heartbroken that the mountain of evidence still was not enough to stand up to the disproportionate power, influence, and sway of my ex-husband."
And while there's no doubt that both parties are relieved that this chapter is now behind them, fans want to know more about the other controversial relationship Heard was in way before Depp was in the picture. 
Amber Heard's headline-making romance with Tasya Van Ree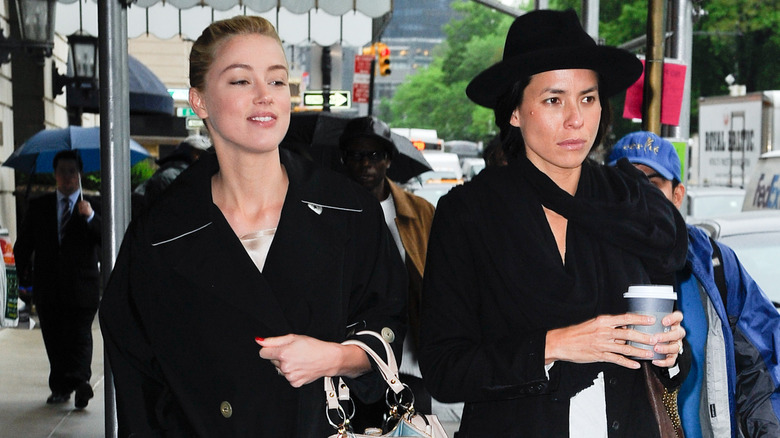 Ray Tamarra/Getty Images
Back in 2008, Amber Heard began her relationship with celebrity photographer Tasya Van Ree. For the most part, Heard and Van Ree managed to keep their relationship under the radar even though Van Ree is well-known in the photography world and has worked with some high-profiled celebrities in both L.A. and New York, per Coveteur. What's more, Heard was so sure that things would last between her and Van Ree that at one point, she even took her partner's last name and wanted to be referred to as Amber Van Ree, per the Mirror. 
Heard told After Ellen that she was proud to come out as bisexual at the time of her romance with Van Ree, sharing with the outlet, "I hate the idea of a label just as much as anyone else but I'm with who I'm with, I love who I love and I'm if not a better actress than I was yesterday and my personal life should have no effect on that."
And while it might have seemed like things were moving along quite swimmingly between Heard and Van Ree, there was an incident between the ex-couple that some say echoed what allegedly happened between Heard and Johnny Depp.
The shady history with Amber's ex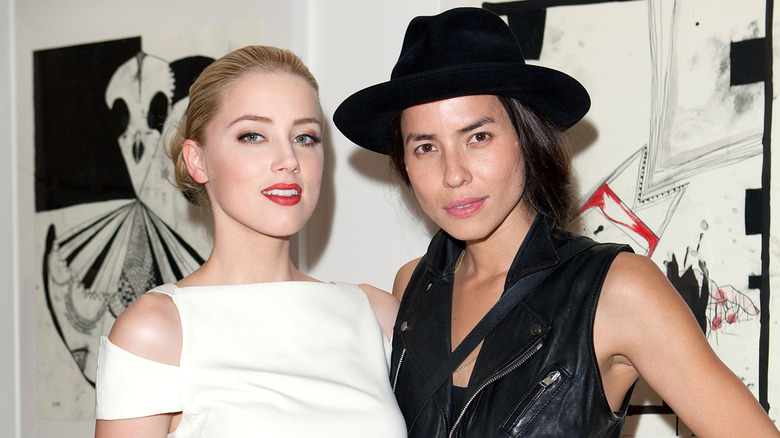 Dario Cantatore/Getty Images
It's safe to say that some of Amber Heard's skeletons came out of her closet during Johnny Depp's defamation trial against her. According to Newsweek, a police officer by the name of Beverly Leonard testified that she was an eyewitness to some sketchy behavior between Heard and Tasya Van Ree at Seattle-Tacoma International airport back in 2009. Leonard said that she saw Heard grab "her traveling companion and pulled something from her neck." Leonard continued, "At that point, I got up and went over to try to break up what appeared to be a fight." If that weren't enough, Leonard also testified that Heard "seemed to be not very steady on her feet, her eyes were blurry and watery, and I could smell alcohol."
According to TMZ, Heard was arrested for the incident but the arrest didn't make the news until 2016. For her part, Heard told the courtroom during the defamation trial that the story was supposedly "planted in the press by Johnny's team, two days after I got the TRO [temporary restraining order]" against her ex-husband. Van Ree has not made any comments about the allegations, and by the looks of her professional Instagram feed, instead seems to be more focused on her work than her ex-girlfriend's very public drama. We certainly don't blame her for not wanting to be involved, either.