Sharon Osbourne Seemingly Changes Her Tune On The Johnny Depp Amber Heard Trial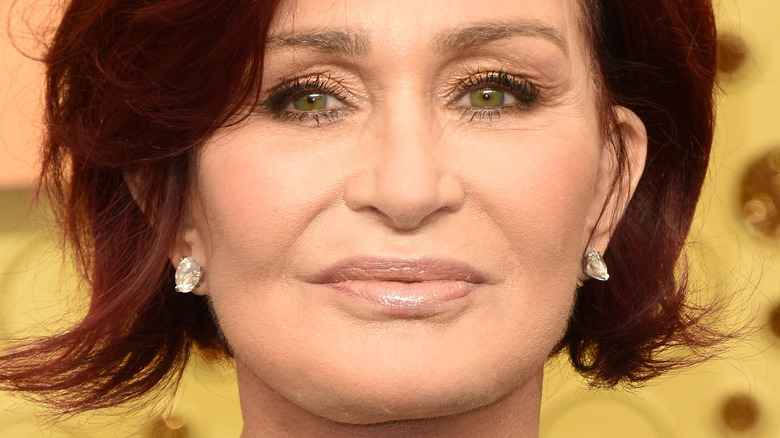 Kathy Hutchins/Shutterstock
The defamation trial of Johnny Depp and Amber Heard captivated audiences for nearly two months. When the verdict came in on June 1, fans were left in disbelief. After three days of deliberation, a jury awarded Depp $10 million in compensatory damages and $5 million in punitive damages. Meanwhile, Heard was granted $2 million in compensatory damages. While Depp's fans and supporters (including a number of celebrities) rejoiced at the outcome, many experts found the verdict to be "deeply troubling," as it could set a dangerous precedent for survivors of domestic abuse who speak out in the future.
One celebrity who has struggled with everything that has come out during the trial is Sharon Osbourne, who has publicly oscillated with her feelings. The former "The Talk" co-host initially showed her support for Depp, telling "Piers Morgan Uncensored" (via DailyMail) that although she didn't expect Depp to win, she described him as a "gentle soul" and a "good human being." She then went on to place the blame on Heard, claiming she "wanted to destroy" her ex and saying that "at any time she could have left. She wasn't a little wall flower, she was a mover and shaker in town." Osbourne also proclaimed that she truly believes Depp will now be able to get his career back. However, despite such bold claims, she's now appearing to change her tune.
Sharon Osbourne changed her mind after the Johnny Depp Amber Heard verdict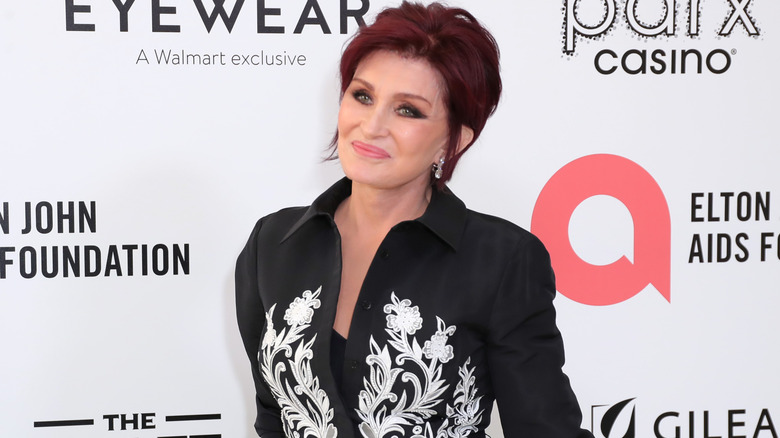 Leon Bennett/Getty Images
It seems that Sharon Osbourne has changed her mind when it comes to the Johnny Depp Amber Heard trial. During an appearance on the UK morning show "Lorraine," Osbourne took a surprising stance when she was asked if it was difficult to watch her friend, Johnny Depp, deal with the trial and its aftermath. Rather than taking sides and standing up for the actor, as she had previously done, the usually outspoken Osbourne said she believes there were no winners. Taking a neutral approach, she concluded (via Express) that it was "very, very ugly, for both of them." Noting that it's impossible to know what goes on behind closed doors, she added, "We all have our ugliness in every relationship but theirs was extreme." She said it was time to "just move on with life."
Depp certainly seems to be. In addition to rumors that he may be returning to the big screen, musician Jeff Beck has confirmed, via Guitar World, that they will release an album together. The news comes just days after Depp surprised audiences at Beck's concert in London by getting on stage to play guitar and sing with him. Osbourne was there that night and apparently, there's no love lost between her and the "Pirates of the Caribbean" star. As she told "Lorraine", she loved seeing him up there. "It was just an amazing night. It was incredible," she shared.