The Real Reason Harry Styles Lost The Role Of Elvis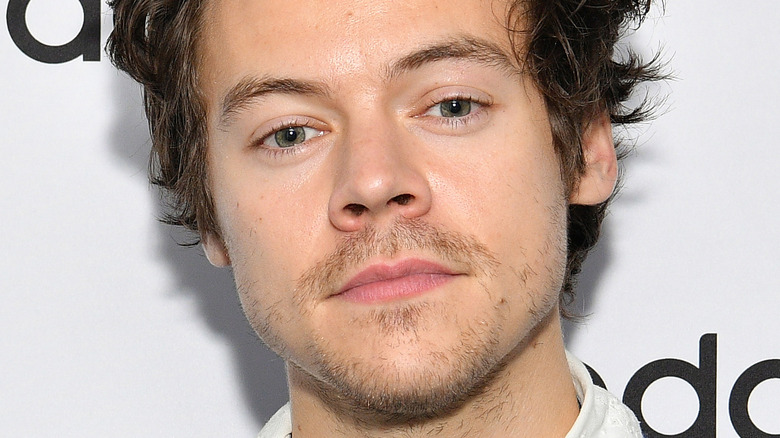 Dia Dipasupil/Getty Images
There's a new biopic about the life of Elvis Presley (perhaps you've heard of him), titled, funnily enough, "Elvis," which stars Austin Butler as the titular King of Rock. However, when it comes to someone who combines the kind of acting talent, musical talent, flamboyance, and charisma you'd want in an actor to portray Presley, for many people, the first name that came to mind was Harry Styles, who did actually audition for the part. 
In a radio interview with Howard Stern in May, Styles said (via NME), "Elvis was probably the first person I knew besides my family when I was a kid." He explained, "For that reason, there was something incredibly sacred surrounding him, so I thought I should try to get the part." Styles also added that he has no hard feelings toward director Baz Luhrmann for casting Butler instead, saying, "If they think the movie's going to be better with someone else then I don't want to do it because I don't want to be the not-as-good version."
All the same, Styles fans understandably want to know why, exactly, Styles would be "not-as-good."
Harry Styles is too much of an icon already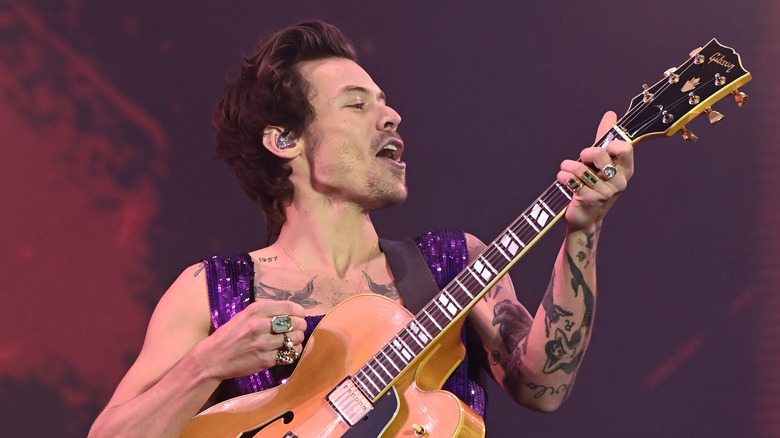 Dave J Hogan/Getty Images
"Elvis" director Baz Luhrmann explained that he had a very good reason for not casting Harry Styles as Elvis Presley in the upcoming biopic, and it has nothing to do with Styles' talent. On the Fitzy & Wippa podcast, Luhrmann said that Styles is a "really talented actor" that he would work with on something else. "But the real issue with Harry is, he's Harry Styles. He's already an icon," Luhrmann said, via Page Six. We don't think even the most devoted of Styles stans would argue with that. Luhrmann went on, "Harry and I came to a place, genuinely I mean, he was just desperate to put the suit on and explore. He's such a great spirit and I have nothing but great things to say about Harry Styles."
We can think of worse reasons not to get a part! Even if it's a part you really wanted. In any case, Styles is hardly laying around letting his acting chops go to waste. He's starring in his girlfriend Olivia Wilde's upcoming movie, "Don't Worry Darling," alongside Florence Pugh, as well as the upcoming British indie, "My Policeman," according to his IMDb. He'll be fine.