Ariana Grande Responds To Las Vegas Shooting, Calls For Gun Control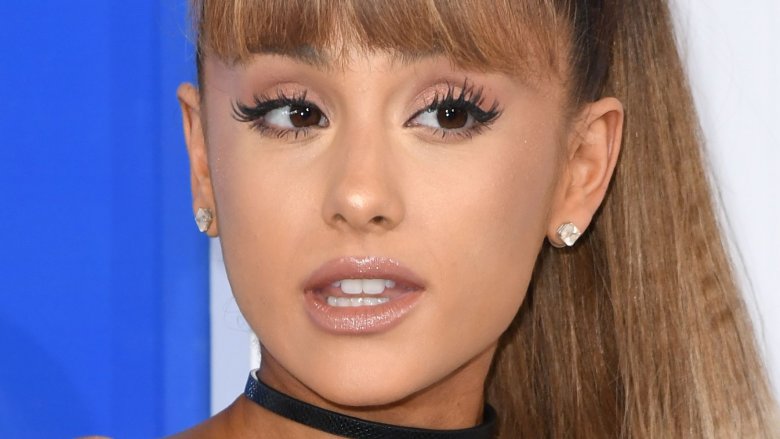 The "Dangerous Woman" singer is advocating for peace following the Las Vegas tragedy that took place on Sunday, Oct. 2, 2017.
"My heart is breaking for Las Vegas," Ariana Grande, 24, tweeted out on Oct. 3. "We need love, unity, peace, gun control & for people to look at this & call this what it is = terrorism."
Her 34-year-old brother, Frankie Grande, also took to social media to share his thoughts and grievances on the horrific mass shooting. "I am devastated over the tragedy in Las Vegas," he wrote on Instagram. "I'm sending all my love and light to everyone who was affected. Victims, families, witnesses, responders, everyone. These acts of violence must STOP! I pray the light will drown out the darkness in this world."
The Grande family is, unfortunately, no stranger to concert violence. In May 2017, 22 people were killed and 59 were injured after an explosion at Ariana's concert in Manchester, England. Ariana later released a letter regarding the terrorist attack, writing, "We will not quit or operate in fear. We won't let this divide us. We won't let hate win."
As CNN reported, a gunman, identified as 64-year-old Stephen Paddock, opened fire at the crowd at the Route 91 Harvest Festival on the Las Vegas Strip on Oct. 1. At least 58 people were killed, making the attack the deadliest mass shooting in modern U.S. history. Over 500 others were injured.
Country singer Jason Aldean was performing on stage when Paddock started shooting. Aldean was not hurt. On Instagram, he shared a message with his followers, writing, "Tonight has been beyond horrific. I still dont know what to say but wanted to let everyone know that Me and my Crew are safe. My Thoughts and prayers go out to everyone involved tonight."
He continued, "It hurts my heart that this would happen to anyone who was just coming out to enjoy what should have been a fun night. #heartbroken #stopthehate."