Kris Jenner Completely Shuts Down Corey Gamble Marriage Rumors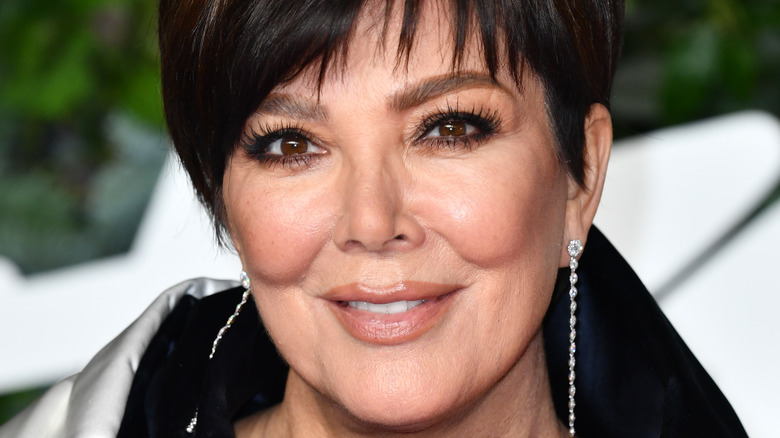 Gareth Cattermole/bfc/Getty Images
Corey Gamble was one of the notable people missing from Travis Barker and Kourtney Kardashian's wedding festivities in Italy just a few weeks ago, leading to speculation that he and Kris Jenner had split. However, both Jenner and Gamble have not confirmed a break-up, and no sources have come forward following the speculation. It appears that the two are still going strong, although the mystery of his absence at the wedding remains unsolved. According to People, the duo began dating in 2014 following Jenner's split from then ex-husband Caitlyn Jenner. Now, several years later, their relationship appears to still be on the right track. 
Jenner's family originally expressed concerns regarding Gamble's intentions. Khloé Kardashian, specifically, had a difficult time trusting her mom's new boyfriend for a long time. On "Keeping Up With the Kardashians" (via People), Kris told her daughter, "I want you to recognize that when you do question my relationship with Corey, it isn't okay and it hurts feelings." She continued, "I think what you guys don't realize is Corey is really taking care of me like no one ever has in my entire life."
As time went on, the momager's family warmed up to Gamble, and it now appears that everyone gets along well. The couple seems to have maintained a stable relationship over the years, but has never gotten engaged. In fact, Jenner revealed that she didn't think she would ever get married again during an appearance on the "Divorce Sucks!" podcast in 2018 (via the Daily Mail). So, has anything changed since then?
Secret marriage rumors begin flying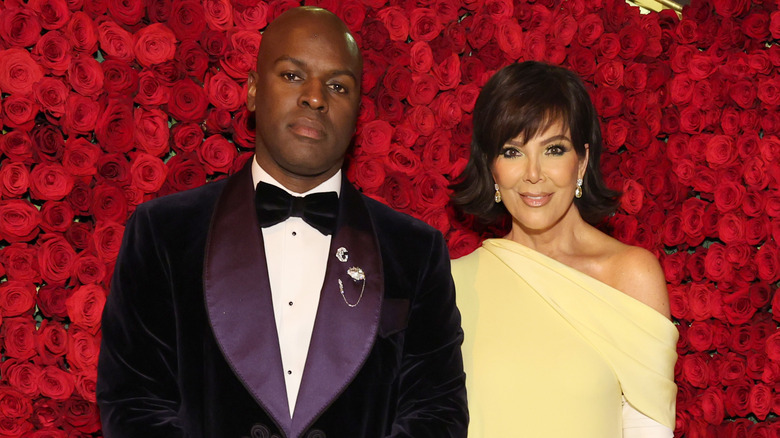 Cindy Ord/mg22/Getty Images
During a preview for an upcoming episode of "The Kardashians" on Hulu, Khloé Kardashian confronts her mother, Kris Jenner, about marital rumors (via E! News). Khloé revealed that multiple people were telling her that Jenner and Gamble had secretly tied the knot. The Kardashian matriarch was wearing a ring with a big yellow stone on her ring finger, which only added fuel to the fire. Despite Khloé saying that four separate people told her that the couple was married, Jenner denied the claims.
"Stop. You think I'm gonna get married and not have a big-a** party?" Jenner continued, "No Khloé, I'm not secretly married. I swear to God on all my kids and daddy." Khloé then believed her mother and moved on. 
While they are not legally married, the couple did take a big step in their relationship. Jenner explained on the episode that her boyfriend had moved into her home and said that he's given her a sense of "security" as he's always been very protective. Despite Gamble's difficulties with Jenner's children in the past, he appears to be protective and supportive of them now. Recently, he testified in defense of Rob Kardashian and claimed he witnessed Rob's ex-girlfriend, Blac Chyna, physically abuse him six years ago, according to Page Six. The Kardashians have been in a long legal battle with Chyna, which they won in May, per The Washington Post.