Inside Olivia Rodrigo's Friendship With Iris Apatow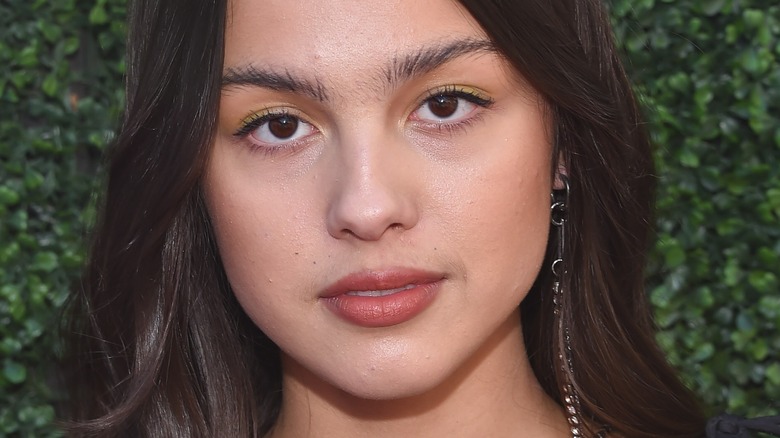 DFree/Shutterstock
As Carrie Bradshaw once waxed poetic, "They say nothing lasts forever; dreams change, trends come and go, but friendships never go out of style." But don't take her word for it — just ask celebrity pals, Olivia Rodrigo and Iris Apatow.
While we're not exactly sure how the pair first met, we do know that these days Rodrigo and Apatow are practically inseparable. "I just think female relationships and female friendships are so much more important and fulfilling in my life than any relationship with a boy. I've just gotten so much love from my girlfriends lately and that's something that helped me a lot," Rodrigo confided to The Hollywood Reporter in March.
But what does a day in the life really look like for the two besties? Do they prefer to live it up and paint the town red or do they enjoy quiet evenings at home? The answer just might surprise you.
Oliva Rodrigo And Iris Apatow Bond Over Sex And The City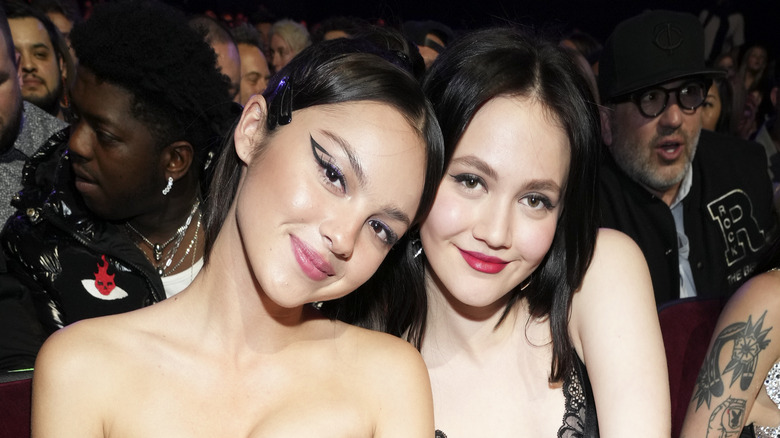 Kevin Mazur/Getty Images
Drivers licenses or not, famous friends Olivia Rodrigo and Iris Apatow prefer casual nights in... while watching "Sex and the City," of course.
"Well we live together so, we do, we have 'Sex and the City' movie night," Apatow confessed during an appearance on "The Drew Barrymore Show" in March. "I also loved the reboot. I loved it. I hope it comes back for Season 2," she added. Stars — they really are just like us. But that's not all. According to Rodrigo, their friendship is just as strong as the characters in "Sex and the City," as well. "I think we're Carrie and Samantha from 'Sex And The City.' We are dramatic, fiercely loyal, and we both love going to brunch," she told Vice in January 2021. We just have a few follow-up questions. Who is the Carrie and who is the Samantha in this equation? And please, oh please, say they will never part ways like Carrie and Samantha did in the "Sex and the City" reboot... 
Olivia Rodrigo And Iris Apatow Have Matching Ink
Pinkies up!
"Happier" crooner Olivia Rodrigo and actor Iris Apatow shocked everyone when they got matching heart tattoos on their pinky fingers. The masses first learned of the matching tats when social media star Charli D'Amelio uploaded a TikTok video of herself, Rodrigo, Apatow, and makeup artist Avani Gregg hitting up a tattoo parlor for friendship tats. While Rodrigo and Apatow opted for hearts, D'Amelio and Gregg went for smiley faces. But why tattoos? Perhaps matching airbrush tees would have been sufficient, no? "I love her. She's my best friend and so we wanted to get something matching," Rodrigo later explained to E! News about the decision. Unfortunately, however, the news also came as a shock to Rodrigo's mother. "I told my mom this morning and she was not very happy about it," she confessed. "But it's okay. It's just like tiny and it's gonna rub off soon," she carefully added.