This Is Jenna Ortega's Biggest Fear For Her Career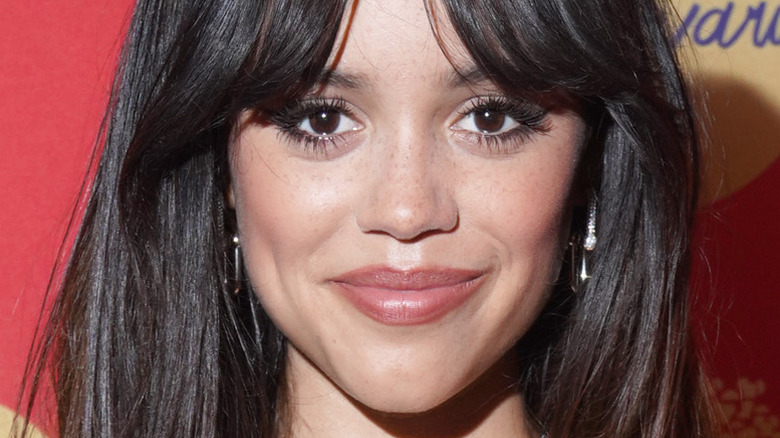 Presley Ann/Getty Images
Jenna Ortega is a rising young, Latinx actor who is just beginning to make her mark in Hollywood. According to IMDb, Ortega started acting when she was only nine years old and got her first break working in several minor roles on "CSI: NY," "Rob," and "Days of our Lives" before starring in more recurring roles on shows like "Richie Rich," and "Elena of Avalor: Adventures in Vallestrella," to name a few. In 2016, Ortega's career really started to take off after she was cast as the lead in the Disney channel series, "Stuck in the Middle."
After three seasons with the network, the California native was ready to book more gigs that allowed her to come into her own, considering she was already 16 years old at the time, per Nylon. However, just like most Disney stars, once casting directors see you in that light, it's almost hard to convince them you can do anything else."There's a stigma that that's all you could do, or you're just not a serious actor," she said during an interview with the outlet. "There were multiple times where I was seriously considering quitting and stopping." 
Thankfully, the actor did not quit acting and instead was determined to land as many diverse roles as she could so that her biggest fear wouldn't come to fruition.
Jenna Ortega didn't want to get cast as one type of character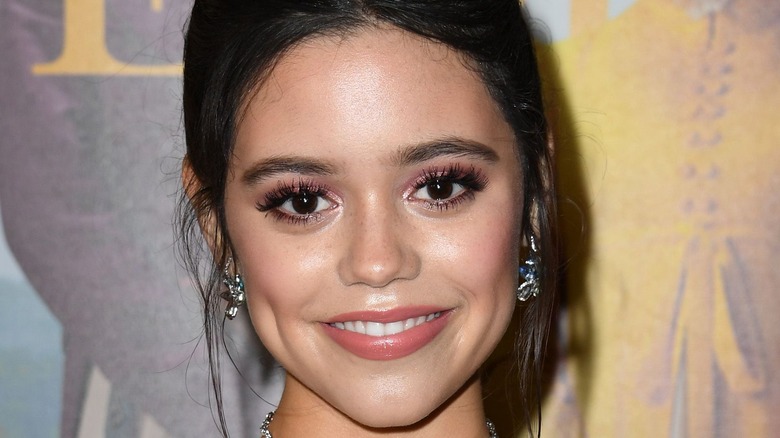 Jon Kopaloff/Getty Images
Jenna Ortega never wanted to just be seen as just a Disney star forever. Therefore, she did everything she could to continue to book more serious roles. According to Cosmopolitan, in 2019 the "Jane the Virgin" actor starred in the psychological thriller Netflix series "You" Season 2, which definitely took Ortega's career to all-new heights and set her apart from the more wholesome roles she was so fearful of getting sucked into. "I had such an incredible time there that if they would like to have me back, I'm more than happy to take a few digs at Joe again," she told the outlet. 
The actor also revealed she is afraid of being forced to play the same kind of character in regards to the stigma that comes with booking a Hispanic role. "We can be represented in a positive light instead of always being the drug dealer or the maid," she said during an interview with Forbes. "We are so much more than that." As if the lack of diversity in Hollywood isn't already an issue, Ortega was worried she would be subjected to only playing those type of roles. "The last thing I want to do is be pigeonholed as an actress or be disrespectful to my heritage," she told Flaunt.
Fortunately, Ortega managed to break that mold and since then, her career has been flourishing.
Jenna Ortega is Wednesday Addams
Jenna Ortega is turning heads after being cast as the lead for the highly-anticipated "Addams Family" Netflix series "Wednesday," according to Variety. The streaming platform just released the trailer, giving fans the very first look at Ortega in her role as the creepy daughter to Gomez and Morticia Addams. The Tim Burton-directed series is reportedly going to follow the life of Wednesday as a teenager, which is a totally different angle than what viewers have seen over the years, per Entertainment Weekly.
"I've never had the opportunity to play an iconic character before," Ortega said during an interview with the outlet. "I know she's well-loved and well-respected and I just don't want to mess her up." While "The Addams Family" film has been remade several times, the "Yes Day" actor is determined to create her own legacy as Wednesday. "I've really worked on not ripping anybody off and kind of creating my own thing," she told Extra. "It's really interesting getting to know her to create more dimension to her as an individual but also giving an emotional arc for a character that doesn't really have any emotion.
According to IMDb, Ortega is also working on other projects like "Scream 6," which is slated to release in March 2023, as well as the film "Finestkind." This scream queen clearly doesn't have anything to fear anymore when it comes to being her own star.