Taika Waititi And Rita Ora Reportedly Have Exciting Relationship News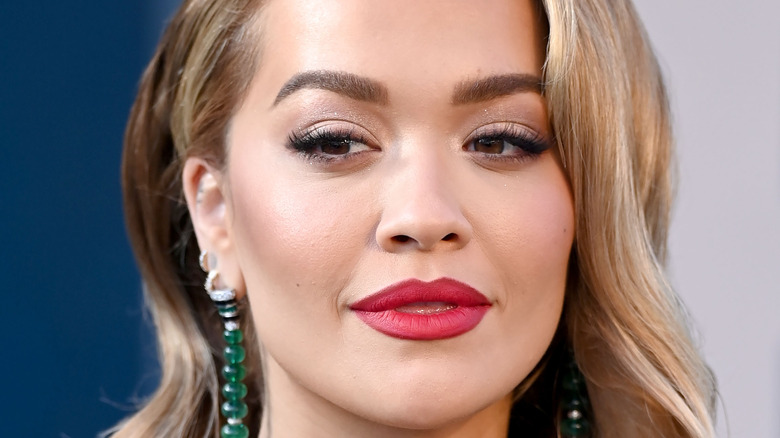 Lionel Hahn/Getty Images
Rita Ora and Taika Waititi were first spotted together in Sydney, Australia, in 2021 and immediately sparked romance rumors. In April 2021, The Sun reported that Ora had been dating Waititi secretly for over a month. They had been traveling together and exploring different cities while trying to keep things "lowkey." Later that month, Ora posted a series of photos on Instagram with one featuring a mystery man (that resembled Waititi) hugging her from behind. However, it wasn't long before the secrecy of their relationship dissolved and the couple went public with their romance. They made their red carpet debut at "The Suicide Squad" premiere in August 2021, according to photos obtained by Daily Mail.
Despite their decision to finally share their romance with the world, they were focused on still keeping everything private. When asked about her relationship with Waititi, Ora told Vogue Australia, "I'm in a great place in my life, that's all I'm going to say about that." She later added, "I just think, respectfully, privacy is important. Yeah ... I learned a lot in my 20s."
In September 2021, the couple attended the Met Gala together, both dressed in Prada, according to Just Jared. They attended several other events since then, including the MTV EMAs, as their relationship continued to blossom in front of the world. Now, the duo are taking a major step together. 
They both said yes!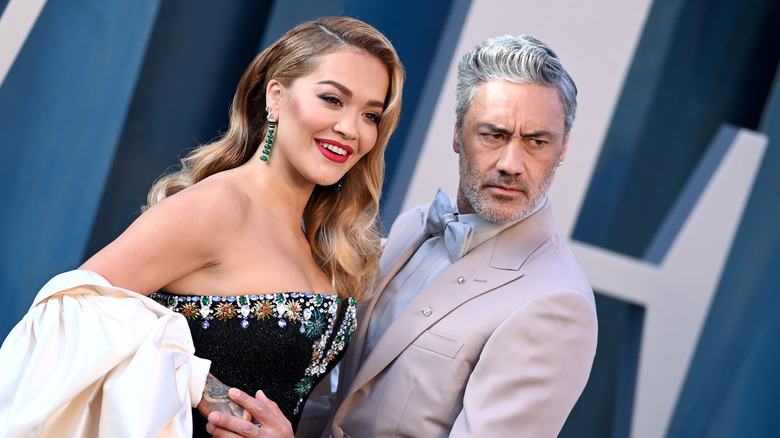 Lionel Hahn/Getty Images
According to The Sun, Rita Ora and Taika Waititi are engaged after dating for a little over a year. The couple is very busy right now. Ora is a coach on "The Voice" Australia and is working on films while Waititi is also planning film projects. A source told The Sun that the pair are set to tie the knot right after they finish their scheduled work commitments. The wedding will reportedly take place abroad with a larger celebration in London to follow.
An insider close to the couple told The Sun, "This isn't about them doing a big showy thing and crowing about it beforehand. It's just about them being in love and deciding the time is right to formalize their relationship." The source also explained that there wasn't a ring or "big build up" that led to the engagement. They both said that they wanted to get married to each other and that was it. Now, they are focused on planning a wedding and making their romance official.
In December 2021, friends of the couple told The Sun that they expected the couple to get engaged very soon. This won't be the first time Waititi gets married. He and his ex-wife Chelsea Winstanley separated in 2018, according to Daily Mail. Waititi and Winstanley share two children together. Ora has never been married — this will be her first time walking down the aisle.