Brandon Jenner Manages To Creep Everyone Out With His Comment To Kylie Jenner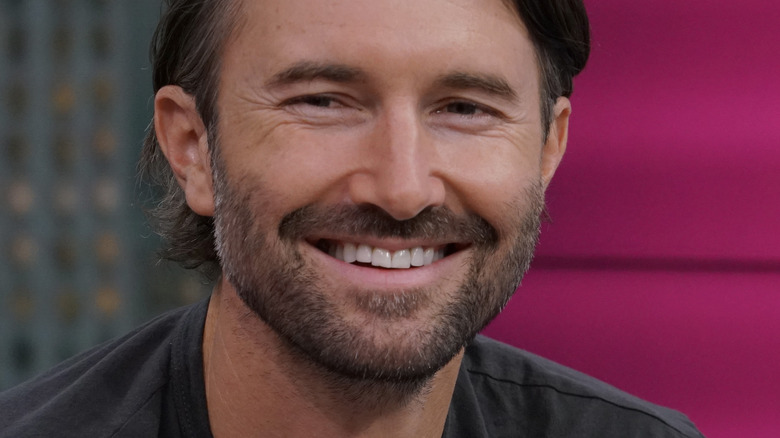 Manny Carabel/Getty Images
If you're reading this, you're probably already aware of Kylie Jenner, Kendall Jenner, Caitlyn Jenner and Brody Jenner. But there are more members of this big family who have attempted to avoid the spotlight. In a brief lesson on Hollywood genealogy, the Jenner family tree has former Olympic athlete Caitlyn Jenner at the top. Next is Caitlyn's first son, Burt Jenner, from her marriage to Chrystie Crownover. Her second-born son, Brandon Jenner, is from her second marriage to Linda Thompson. Brody Jenner is Brandon's brother from that same marriage, and his half-sister Cassandra Marino comes from Caitlyn's first marriage to Crownover. Got all that?
The super-famous sisters Kendall and Kylie are Caitlyn and Kris Jenner's daughters. Kris Jenner was previously married to the late Robert Kardashian, and he was the father of the most famous family in America. Aside from Kendall and Kylie, the entire Jenner family can't stand Kris and they reportedly try to keep their distance from all of the Kardashians as much as possible. 
Hopefully, everybody was paying attention because then they will understand that Brandon Jenner is Kylie's half-brother. Although he is 16 years older and not in regular contact, they share a parent in Caitlyn Jenner. Brandon appears to mainly keep up with Kylie via social media these days. This is probably (one of the many reasons) Brandon managed to creep everyone out with his comment to Kylie about her feminist and certainly NSFW recent bikini pics.
Brandon Jenner accused of creeping on little sis Kylie Jenner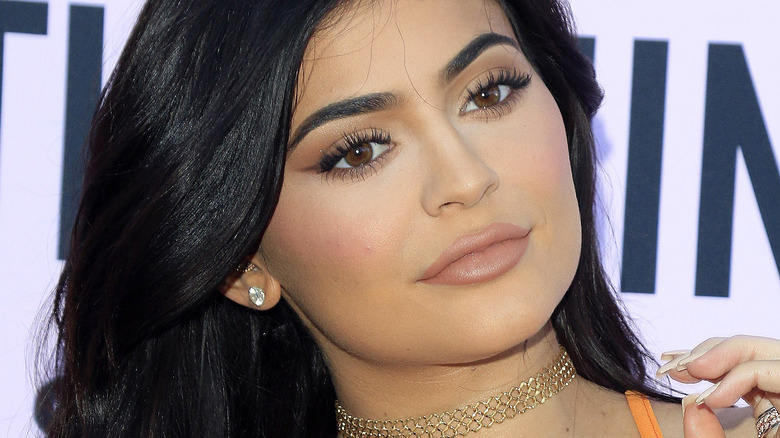 Joe Seer/Shutterstock
Brandon Jenner managed to creep everyone out with his comment to Kylie Jenner because he's her half-brother, and the comment was, well, creepy. He's not a first-time offender, either — his comment on Kylie's pregnancy post also caused a stir, although for different reasons. The 40-year-old managed to play the role of creepster by commenting on some steamy pics his 24-year-old little sis posted on Instagram.
In support of the #FreeTheNippleMovement, Kylie shared photos of her wearing a John Paul Gaultier stretch latex, flesh-colored trompe l'oeil "naked bikini." The pics were taken upwards from the bottom of Kylie's bountiful breasts, magnifying her ample assets to the maximum degree. Oh, and the tiny triangle tops have huge nipples printed on either side. Brandon showed his approval and support via a couple of emojis in the comments section. Many were quick to remind him of their relationship. "Bro, that's literally ur lil sister," one commenter noted. "I think you could've kept your comment to yourself. Pretty weird," another advised. "Bruh if there was any post u should comment on from ur sister, this was not it," opined another, via The Sun.
Meanwhile, per Page Six, the bikini, designed in collaboration with the iconic punk-rock stylist Lotta Volkova, can be yours for just $325. Be quick, though, as it is rapidly selling out thanks to the Kylie effect. Poor Brandon will really have his work cut out Keeping up With the Commenting.
Kylie and Kendall Jenner are 'on good terms' with their half brothers, Brody and Brandon Jenner
But perhaps the reason why Brandon Jenner felt comfortable commenting with on his sister's post is that they're all on friendly terms. According to a source close to the family, both Kylie and Kendall Jenner are still "on good terms" with Brody and Brandon even though they're no longer as close as they used to be. "There is no bad blood between the siblings at all. Brody and Brandon are supportive of the Jenners [and] Kardashians even if they're not physically seen together all the time," the insider told Us Weekly.
And while everyone is doing their own thing, there is no animosity among the half-siblings. "Everyone has their own busy life," the source continued. "They live in the same town so they run into each other and sometimes even see each other at events. It's not like they would ever avoid each other if they're in the same room. They're not obviously as close as they were when Kendall and Kylie were younger, but that happens in life — people grow apart... But everything is good now."
They may not see each other as often as they'd like, but Brandon sends his love to his half-sisters by way of — you guessed it — Instagram comments. When Kendall posted a photo of her and Kylie, Brandon made sure to shower them with compliments. "A couple of cute kids right there," he wrote, along with a few emoji hearts. It looks like he knows how to comment in a wholesome way, after all! Maybe stick to doing that to avoid getting side eyes, Brandon!