What Salma Hayek Was Doing Before She Got Famous In America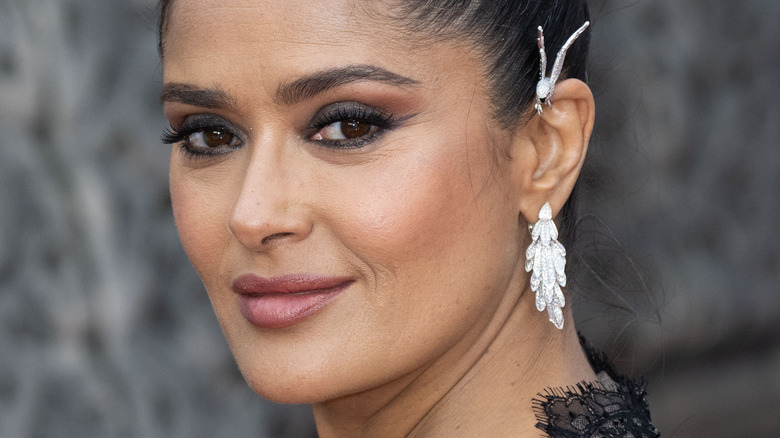 Jeff Spicer/Getty Images
Salma Hayek is one of the few actors in Hollywood who appears to be aging backwards — even after being in the industry for more than 30 years. Hayek wanted to pursue acting ever since she was a little girl, and in her early 20s, she  landed recurring roles on the Spanish series "Un nuevo amanecer" and "Teresa." A few years later, the Mexican actor starred in major films alongside A-list celebrities, like "Desperado" with Antonio Banderas, "From Dusk Till Dawn" with George Clooney, and "Fools Rush In" with Matthew Perry, per Encyclopedia Britannica. 
Hayek revealed during an interview with Oprah Winfrey for O, The Oprah Magazine, that even though she was becoming a star in Mexico, one of her fears was that she couldn't act and that people would think she was bad at it. "When you're making money, they're never going to tell you whether you're good or bad," she said. "I never wanted to be a famous bad actress! I had a panic that people would think, 'She's good only because everyone knows her.'" 
Her fear ran so deep that she decided to make a major move in her career to ensure she was the very best at her craft — even though most people though it was a bad idea. 
No one believed Salma Hayek would make it in America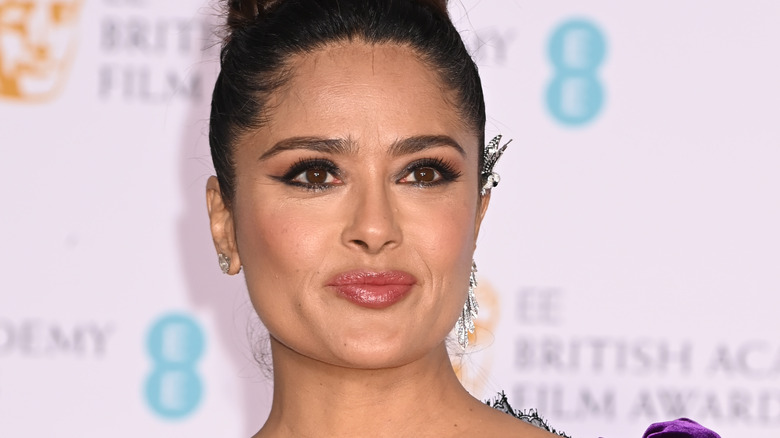 Dave J Hogan/Getty Images
Salma Hayek — who was enrolled as a student at the Universidad Iberoamericana — spent a short time in college before she decided moving to the states would suit her career better and ultimately take her to the next level, per Show! USA. Her parents strongly advised against it for many reasons. For one, Hayek barely knew any English — only the words "shopping," "eating," "blue sweater," and "crème brulée" to name a few. "I came here and realized how truly limited my English was, and it was very scary." Hayek told Oprah Winfrey in September 2003. "I soon realized it wasn't going to be hard to learn — it was going to be nearly impossible." 
On top of being limited because of the language barrier, Hayek confessed no one believed in her when she announced she was moving to Hollywood. In 1991, she moved to Los Angeles, where she studied under legendary actor and acting coach Stella Adler, per Hayek's bio on the site. 
It wasn't long before the "Grown Ups" star started to gain traction for her work and began to land major films and television gigs. Hayek has become one of the most prominent Latinx actors of her generation and even after more than three decades, she's still doing what she loves. 
Salma Hayek is known for her diverse roles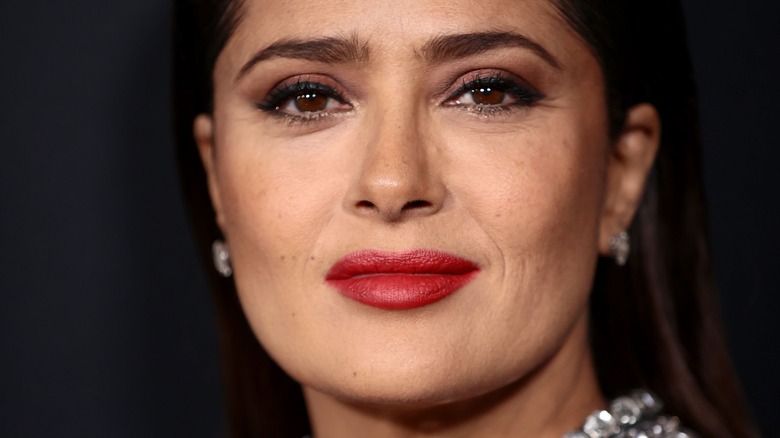 Dimitrios Kambouris/Getty Images
Throughout Salma Hayek's career, she has starred in a variety of diverse roles in television and movies. Hayek has starred in a Marvel movie, portrayed Mexican artist and icon Frida Kahlo, and even appeared on the animated film "Puss in Boots," to name a few, per IMDb. 
"I sacrificed [the perks of stardom] to have the dream," she said during an interview with Vogue India in August 2021. "Even if I didn't make big movies, it was important to me to be a part of something that I loved, which is the movies, even if it was on a smaller scale."
However, Hayek's 2022 projects are anything but small. According to Deadline, the Latinx actor joined the cast of "Magic Mike's The Last Dance" after she was called in to replace Thandiwe Newton. Hayek will also return to her role as Kitty Softpaws in the animated film "Puss in Boots: The Last Wish," which is slated for release in fall 2022, per MovieWeb.