Why Halsey's Latest Concert Has Fans Beyond Disappointed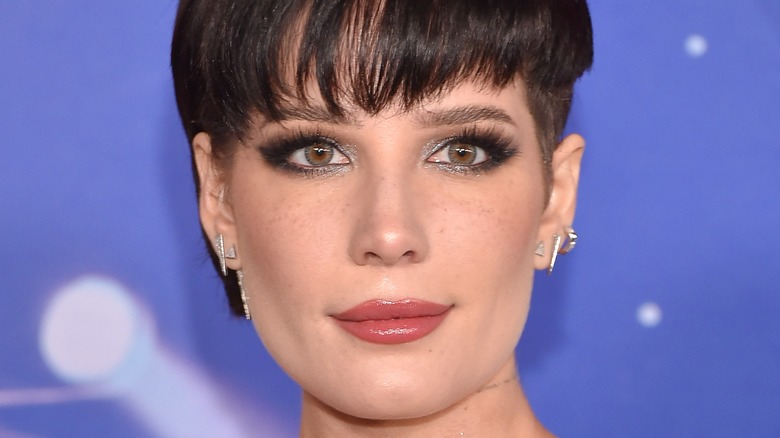 DFree/Shutterstock
It looks like Halsey fans simply cannot catch a break lately. Not only have they been made to wait on new music, but the news about their latest concert has fans beyond disappointed. Recently, Halsey told fans in a TikTok that they had new music they wanted to release, but the record label wouldn't let them until they delivered a viral moment. Ironically, that TikTok went viral. "My record company is saying that I can't release it unless they can fake a viral moment on tiktok," she said, via Rolling Stone. "Everything is marketing. I just want to release music, man. And I deserve better tbh." 
In response, the record label released a statement of its own, pledging support for Halsey and promising to release the new song on June 9. "We are an artist first company that encourages open dialogue," Capitol Music wrote on Twitter. 
Unfortunately, as soon as that whole mix-up was resolved, Halsey was forced to deliver yet more bad news to fans — specifically to their fans in Maryland. 
Halsey had to cancel a show due to weather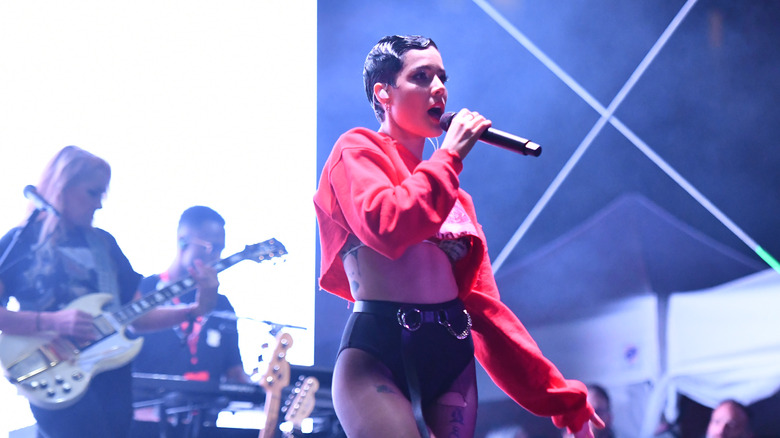 Noam Galai/Getty Images
Halsey was supposed to perform at the Merriweather Post Pavilion in Columbia, Maryland on June 8, but a bad storm forced them to cancel the show, according to E! News. Having to cancel the performance would have been bad enough, but several fans took to social media to complain about how they were treated by the staff and venue. "My question is this; wtf did Merriweather Post Pavilion tell everyone the show was starting at 9:30 when Halsey had already cancelled the show?" queried one put-out attendee on Twitter. "i'd like to send a sincere f u to merriweather post for telling us all the show would go on at 9:30, making us all wait and buy more food or drinks and then cancelled the show at 9:50," another person tweeted.
Reaching out to disappointed and, frankly, ticked off fans directly, Halsey wrote on Twitter, "Maryland I don't even know what to say. If you missed my live, I'll post something soon explaining what happened." They added, "But right now I'm heartbroken and panicked and I just want to know when/that you all get home safely. I love you guys more than anything." Halsey wrote in a follow-up tweet that she heard her fans' complaints about the venue "loud and clear," writing, "I really want to add that I am beyond disappointed with the way the venue handled everything tonight and my rescheduled date will be happening somewhere else."