The Impressive DJ Gig Paris Hilton Pulled Out Of To Be At Britney Spears' Wedding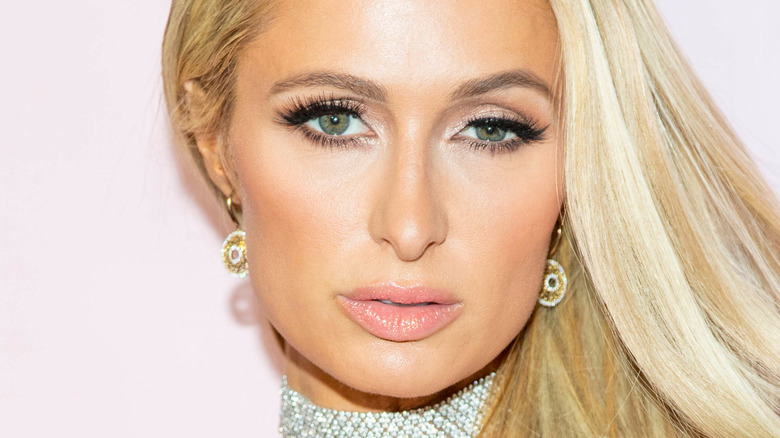 Eugene Powers/Shutterstock
It's been a decade since Paris Hilton launched her DJ career during the 2012 Pop Music Festival in Brazil. At the time, the Chihuahua-toting heiress' attempt at breaking into the music industry did not go over well with one of that era's biggest EDM artists: Deadmau5. The DJ known for his mouse-head gimmick criticized her skills behind the turntables and her appearance fee, which was already over $1 million by 2014, Hilton told Page Six.
"So Paris makes a billion dollars playing a CD at a club. That's great. How is this news again?" Deadmau5 wrote on his blog in 2014, per E! News. "We love that you're a part of our party. But please, get the f**k back in your go kart." However, "The Simple Life" star stuck with it, and by 2017, she was the highest-paid female DJ in the world, according to Marie Claire.
Hilton has DJed at events and venues all around the globe, and she hasn't been shy about touting her gift for making fans want to get up and dance. "I think a lot of people don't know that music is my passion since I was a little girl," she told MTV News in 2012. "I'm very musically talented." She's also made plenty of friends in the music industry, including pop sensation Britney Spears. According to Hilton, she's such a supportive pal that she even turned down a huge DJing gig to attend Spears' star-studded wedding.
Why Paris Hilton defended Britney Spears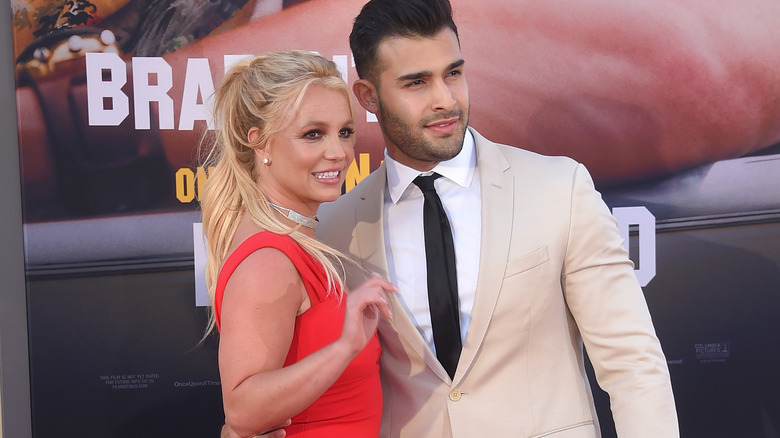 DFree/Shutterstock
It's hard to believe that Britney Spears, Paris Hilton, and Lindsay Lohan piled inside a car more than 15 years ago. Hilton has remained a loyal ally of Spears since, even coming to the singer's defense in 2021 after Spears appeared to express disbelief over Hilton's claims that she was abused at a school for troubled teens. Spears made the remarks in a statement about her conservatorship case, per People. "She meant when she saw it, she couldn't even believe it," Hilton explained on her "This Is Paris" podcast.
Hilton spoke about Spears again on "This Is Paris" in June 2022. She revealed that she had scored an invite to Spears and Sam Asghari's wedding, and she skipped another event to celebrate with her pal. "I was actually asked to DJ for the president and all of the other presidents from around the world for the dinner, but this was more important to me," she stated. She also said of Spears, "It just really warmed my heart to see her so happy and free."
The event Hilton missed was a dinner for the Summit of Americas event, per E! News. It was hosted by President Joe Biden, whose ear Hilton has been keen to bend. Per Politico, she headed to D.C. in May to advocate for improved regulation of schools like the private facility where she says she was abused. So, if she keeps up the fight, we may eventually see Hilton in the White House.