This Is Really Why Lily-Rose Depp Dropped Out Of High School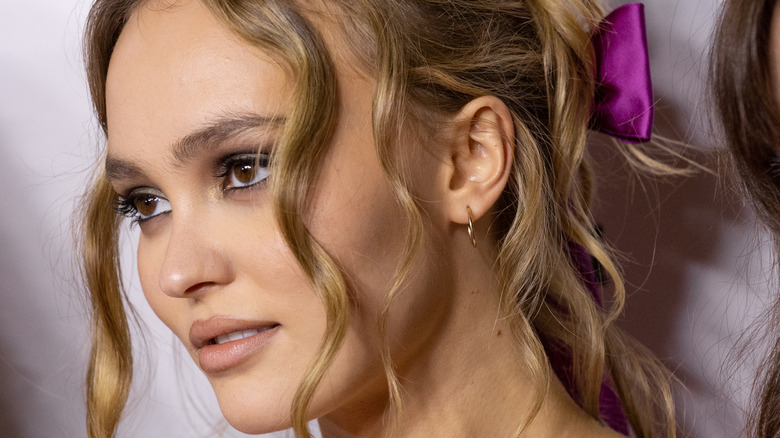 Emma Mcintyre/Getty Images
Lily-Rose Depp might not have the same name recognition that other young actors such as Zendaya or Mille Bobby Brown have (or at least not yet), but she's someone who has definitely been getting more and more attention in the entertainment industry. However, that doesn't mean the young starlet loves being in the spotlight. Lily-Rose told W Magazine in 2019 that being the focal point at parties, fashion shows, and red carpet affairs has given her a "ton of anxiety." Yet, that hasn't stopped her from starring in films such as "Yoga Hosers" and "Planetarium" or campaign ads for Chanel, just like her mother Vanessa Paradis once did. 
And while there's no doubt that Lily-Rose fans would stop and do a double turn if they happened to see her on the streets of Paris, New York, or Los Angeles, a lot of her fans would say that she's not your typical celebrity. She also didn't have what many would consider a conventional childhood. That's not just because of her famous parents, which also includes her father Johnny Depp, but also her decision to drop out of high school at a very early age.
Lily-Rose chose movie sets over classrooms and school cafeterias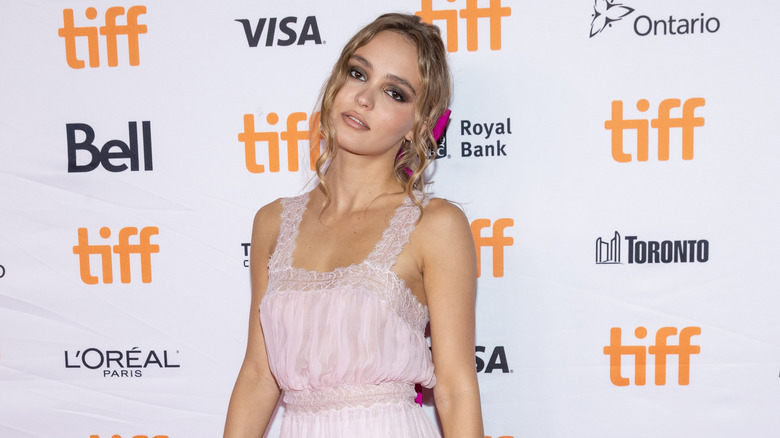 Emma Mcintyre/Getty Images
Even though there are plenty of Hollywood stars out there who have managed to juggle their academic obligations with their film schedules, Lily-Rose Depp decided early on that she didn't want that kind of life. Depp told The Face in an interview back in 2019 that while at the 2016 Sundance Film Festival, she realized that acting was much more important to her and that school just didn't fit in her professional equation. That, and she also didn't believe that having a formal education was needed for her to get where she was headed in life. 
"I think that the American school system puts a lot of pressure on kids, so if you don't go to college, then you won't be successful or you won't have a good life or you won't realize your dreams. That's a really dangerous pressure to put on kids," Depp told the publication. So, what do Depp's parents think about her decision to drop out of high school? According to the model and actor, there really isn't much for them to say about it.
Johnny Depp doesn't seem worried about his daughter's lack of education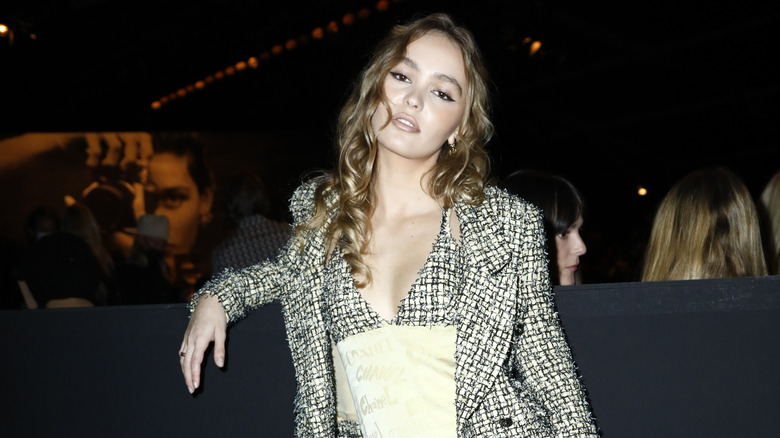 Julien Hekimian/Getty Images
Lily-Rose Depp hinted that her decision to drop out of her Los Angeles prep school at the tender age of 17 wasn't all that controversial for her parents, Johnny Depp and Vanessa Paradis — in fact, they practically did the same thing. Lily-Rose told Vogue UK in 2016, "[My parents] both left school when they were 15, so they can't really say anything. I've never thought of university as my goal. I've always just wanted to work and be independent. I didn't have any incentive to keep doing all that work."
That said, it doesn't seem like Lily-Rose's father Johnny is particularly worried about her. In an interview with the Daily Mail in 2015, he said, "Lily's really together — she's a sharp kid and one of the smartest human beings I have ever met. Whatever she is doing, if she needs any advice, I'm there for her. Kids are going to make their own decisions, but I guess that the only thing you can do as a parent is to offer support. And I do." In other words, it sounds like Lily-Rose is on the best path of life that she can be on — her own. That, and her famous father might even be learning a thing or two from her.