What Kendall And Kylie Jenner's Relationship With Their Half-Brothers Is Really Like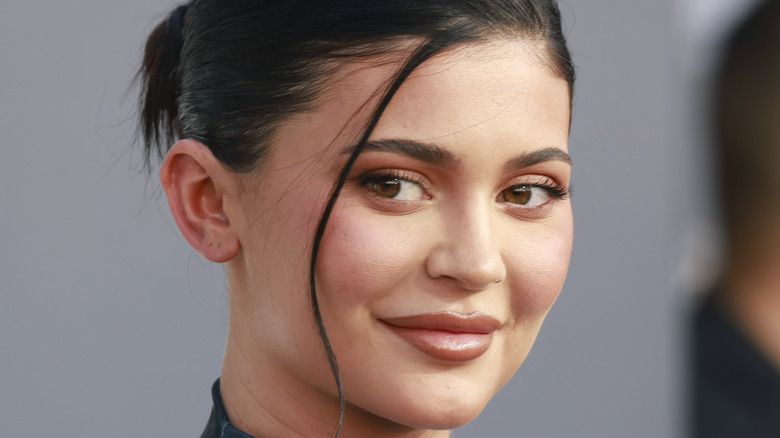 Frazer Harrison/Getty Images
It's not easy "keeping up" with the Kardashians. Not only are there a ton of them to keep track of — including Kourtney, Kim, Khloé, and Rob Kardashian, plus Kris, Kendall and Kylie Jenner — but they almost all have significant others, babies ... oh, and half-siblings too! Here's a quick refresher: Kourtney, Kim, Khloé, and Rob are all from Kris' first marriage to Robert Kardashian. However, Kendall and Kylie are Kris and Caitlyn Jenner's daughters. Because Caitlyn was married prior to Kris, Kendall and Kylie have four half-siblings on the Jenner side, as InStyle reported. They include Burt Jenner, Brandon Jenner, Brody Jenner, and Cassandra Marino. Per HollywoodLife, Burt and Cassandra are from Caitlyn's first marriage to Chrystie Scott, while Brandon and Brody are from her second marriage to Linda Thompson. Phew! Are you still tracking?
That comes to eight half-siblings and one full-blooded sister for Kylie and Kendall. Unsurprisingly, the girls appear to be the closest with their Kardashian half-siblings. Not only were they raised together, but they've spent years filming reality shows together. In particular, Kylie and Kim share a close bond, thanks to their similar interests. Both beauty moguls, Kim owns KKW Beauty while Kylie has Kylie Cosmetics. In 2017, PopSugar reported that Kylie even dedicated an entire lipstick range to Kim, in honor of her big sis' signature lip looks! But Kylie and Kendall aren't about to honor their Jenner half-siblings in the same way — as multiple outlets have noted they're just not that close.
Burt Jenner once put Kylie Jenner on blast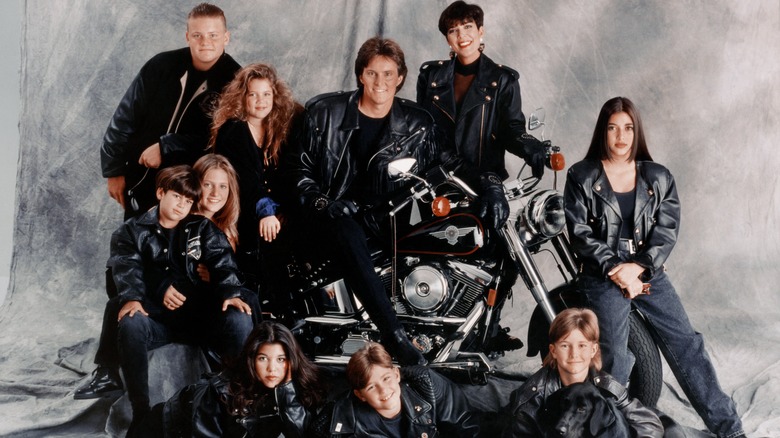 Donaldson Collection/Getty Images
Kendall and Kylie Jenner haven't spoken much about their oldest half-brother, Burt Jenner. In the past, he's taken to social media to wish them a happy birthday, but their relationship seems surface-level. Burt also hasn't hesitated to take them to task when he feels the situation is warranted. In 2015, Radar Online reported that Burt criticized KarJenner family members whom he felt did not support his father, Caitlyn Jenner, before she went public with her transition. In a since-deleted Twitter post, Burt wrote, "Having a hard time not putting a few people on blast who were not supporters beforehand, but want to act like they were all along." A source revealed that the barb was specifically aimed at Kylie and momager Kris Jenner. Kylie didn't take it sitting down, though! "I don't have the time for people who bring and create so much negativity in their life," she responded in a since-deleted tweet (via New York Daily News). "I can only pray for them!"
Speaking of the social media altercation, the insider told Radar Online that, "Burt has never had any sort of relationship with Kris, and his half-sister, Kylie, is a stranger." They added, "Burt does his own thing and can't be controlled by anyone." Burt further drove home the message that he doesn't have much to do with the KarJenner side of the family in an interview with Dirt Authority when he said, "[The] Kardashian world is not where I come from."
Kylie and Kendall Jenner don't spend time with Brandon and Brody Jenner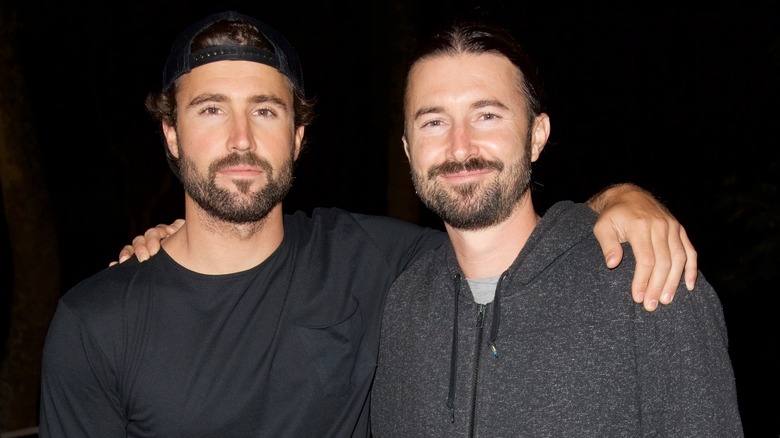 Earl Gibson Iii/Getty Images
Kylie and Kendall Jenner may not have much contact with Burt Jenner, but they appear to be on better terms with Brandon and Brody Jenner. Still, they don't exactly pick up the phone and chat — Brandon even revealed that he only found out about Kylie's second pregnancy through Instagram! Like his brother Brandon, Brody was kept in the dark about Kylie's pregnancy with Stormi. "To be honest, I didn't even know [Kylie] was pregnant for the entire pregnancy," he told TMZ in 2018. He explained that it had been "a couple years" since he and the mogul hung out together, adding, "Relationship's always been there, but you know they're busy." In 2019, "The Hills" star shared that Kris and Caitlyn Jenner's split may have driven a wedge between the siblings. "I don't ever really see the Kardashians," Brody said, per Us Weekly. "Everybody's kind of doing their own thing now, since my dad and Kris split up."
Overall though, things are fine. "There is no bad blood between the siblings at all. Brody and Brandon are supportive of the Jenners [and] the Kardashians even if they're not physically seen together all the time," a source told Us Weekly. "They're obviously [not] as close as they were when Kendall and Kylie were younger, but that happens in life — people grow apart." As for Brandon, he mainly expresses support for his half-sisters through social media, even if his comments manage to creep out fans.