How Olivia Rodrigo Got Her Big Break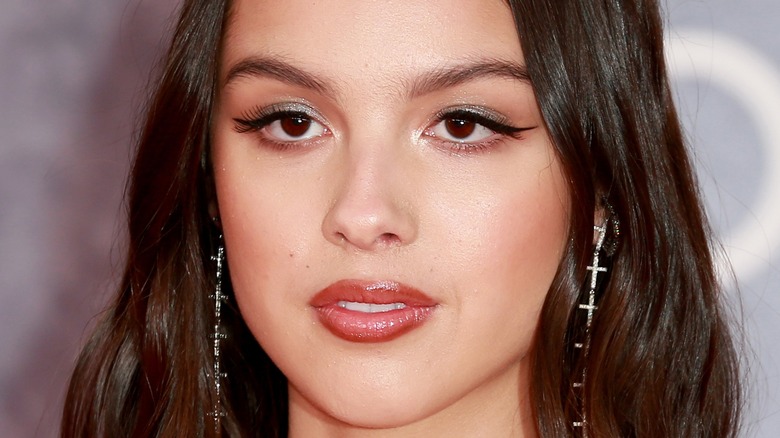 Cubankite/Shutterstock
Olivia Rodrigo has been absolutely dominating the music scene ever since the release of her 2021 smash-hit "drivers license." The song itself won the Grammy for Best Pop Solo Performance, and Rodrigo ended up with a total of seven Grammy nominations... all for her debut single and album! Hard-hitting songs like "good 4 u" and "brutal" also topped the charts with their Paramore-inspired rock sound.
"It's so funny, I look back at it and I was like, 'Wow, I was so angsty,'" Rodrigo reminisced to Elle earlier this year. "I guess I was just coming to terms with being like a really young person in the industry and feeling weird about it. But I don't think I feel that way anymore, which is nice."
Long before Rodrigo wrote "drivers license," she was a kid from Temecula, California with a lot of talent. She told Billboard that her mother used to take her to browse the stacks at their local record stores, which sparked her love of music. Rodrigo's musical abilities were apparent early in her life, and she began taking voice lessons at the age of five. But her big break wouldn't come along until she was discovered by one of the biggest star-making companies in the world: Disney.
Olivia Rodrigo got her start as a Disney kid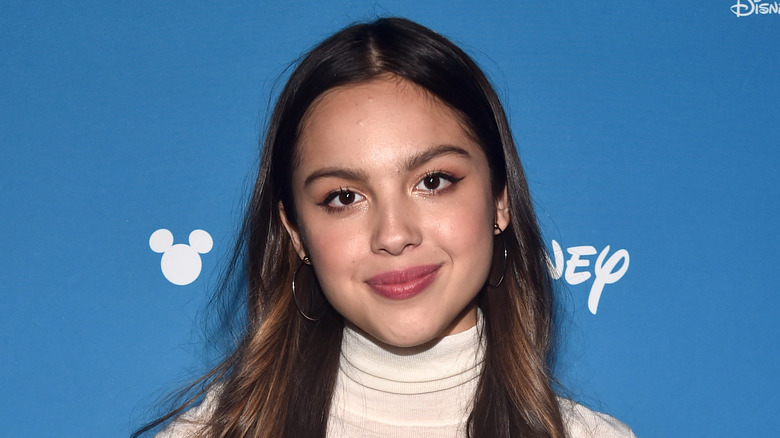 Alberto E. Rodriguez/Getty Images
When she was just 12 years old, Olivia Rodrigo was cast onto the 2016 Disney sitcom, "Bizaardvark," alongside social media star Jake Paul. The popular show continued for three seasons until 2019, but Rodrigo quickly experienced immense pressure from the industry. She called it "an identity crisis on steroids" to Elle in 2021. "'Who the **** am I? Who cares about me? How do I treat people?' Most 14 year olds aren't in a room with adults being like, 'So, what's your brand?'" she shared. 
But after "Bizaardvark" ended, Disney put Rodrigo's amazing singing talents to use on the Disney+ TV series, "High School Musical: The Musical – The Series." There, she was invited to write an original power ballad specifically for the show called "All I Want," which went viral on TikTok for its relatable angsty lyrics. Rodrigo became a stand-out on the "High School Musical" reboot, which led to her being shopped around to record labels to sign with.
Rodrigo continued her leading role as Nini in "HSMTMTS" Season 2, but decided to lessen her role to a recurring character in its third season which is premiering in July 2022. Because with her newfound viral fame, Rodrigo was able to transcend her Disney image.
Olivia put her acting career on the backburner to focus on music for now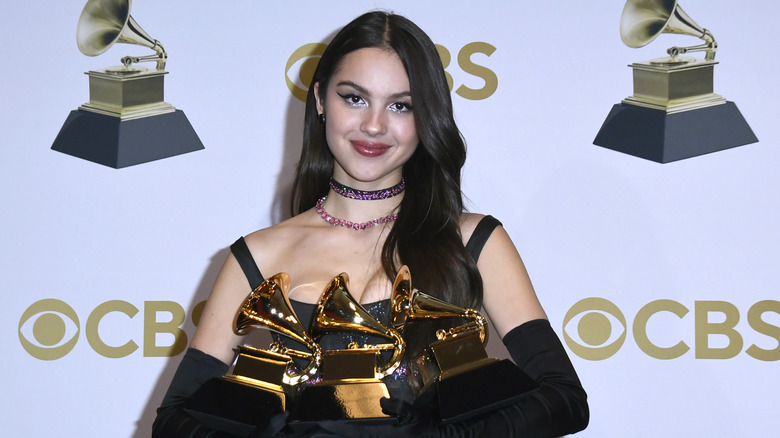 Mindy Small/Getty Images
While still being the face of "High School Musical: The Musical – The Series," Olivia Rodrigo had her heart set on becoming a singer-songwriter in her own right. According to Billboard, Rodrigo surpassed her Disney roots by signing with a major record label right away instead of sticking with a Disney-backed music career.
"All the other major labels were like, 'Oh, you could be a star,' Rodrigo told Billboard about her experience getting signed to Interscope Geffen A&M. "And I remember going into Interscope for the first time and [them] telling me, 'We love your songwriting... and that's the most important thing to us.'" This resonated with Rodrigo, so she signed with the label and wrote the award-winning album, "Sour."
Rodrigo has transcended from Disney princess to global pop superstar and style inspiration. She even attended the 2021 Met Gala, which cemented her as a trendsetter in fashion. Between touring for the "Sour" album and working on her highly-anticipated sophomore project, there was just no room for full-time filming with Disney.