Emma Roberts Almost Starred In This Controversial Movie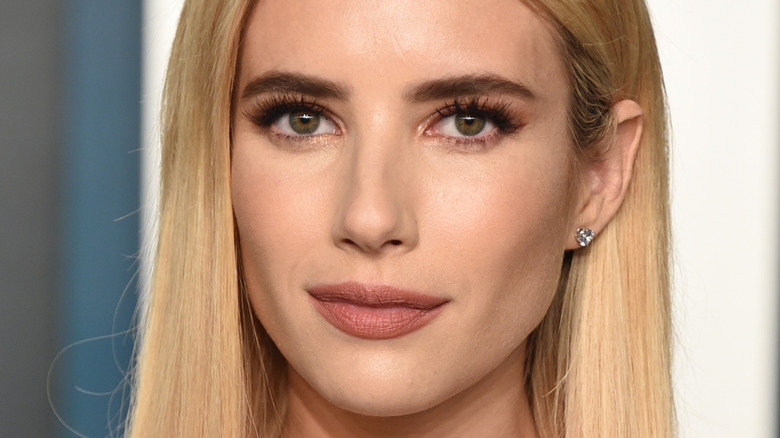 John Shearer/Getty Images
Just like turning down jobs you've interviewed for, actors also decline roles they've read or auditioned for, especially when they don't think they can do a specific character justice.
For instance, Gwyneth Paltrow famously turned down Kate Winslet's role of Rose in "Titanic," but revealed in an interview with Howard Stern (via Us Weekly) that she was "really in contention for it — I was one of the last two." The actor eventually realized that there was no point in dwelling on the her past, sharing, "There's a universal lesson here. What good is it to hold onto roles?" Similarly, Kristen Stewart had the opportunity to star in "Scream 4," but decided against it cause she didn't think she can fill in Drew Barrymore's shoes. "So it's the Drew [Barrymore] character that gets killed in the beginning, and they created a whole sequence where a lot of people got killed to emulate the Drew thing," Stewart told Slant Magazine of her almost role. "But it was just going to be one person, and I was like, 'I can't do a Drew. I can't touch that.'"
Other times, actors turn down roles because they don't see eye to eye with the director. Such is the case with Emma Roberts on "Spring Breakers."
Emma Roberts dropped out of Spring Breakers due to 'creative differences'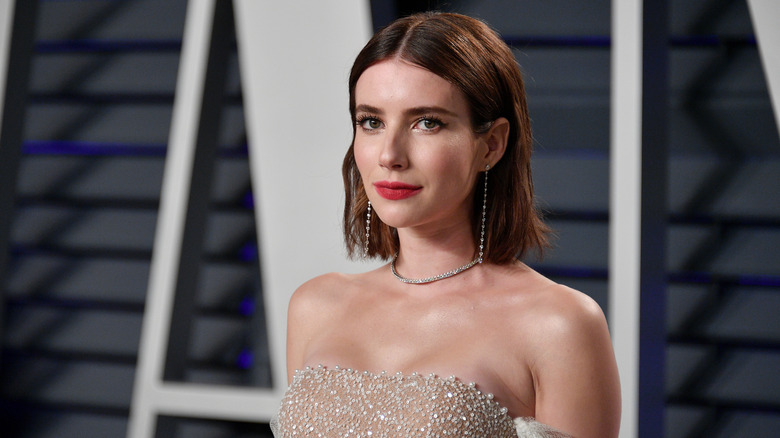 Dia Dipasupil/Getty Images
"Spring Breakers," a movie that stars Vanessa Hudgens, Selena Gomez, Ashley Benson, Rachel Korine, and James Franco, follows four college students who decided to rob a local diner to fund their spring break trip to Florida. When they got busted, they were bailed out by a local drug dealer, who then leads them to a life of crime. It hit the theaters in 2013 and received mixed reviews, with some critics saying that it perpetuated the objectification of women.
Before filming, it was revealed that Emma Roberts would be part of the lead cast, but later dropped out due to "creative differences that couldn't be resolved," according to a report from Just Jared (via IndieWire). It was rumored that Roberts was not particularly fond of a three-way sex scene her character was required to be a part of, but the "Unfabulous" star has never confirmed this for herself.
Roberts' departure from the project didn't seem to faze director Harmony Korine. He understood that his creative direction isn't suited to accommodate everyone's taste. "I make a specific type of film, and it goes hard," he told the New York Post at the time. "It's not always for everyone."
Emma Roberts has turned down other movie roles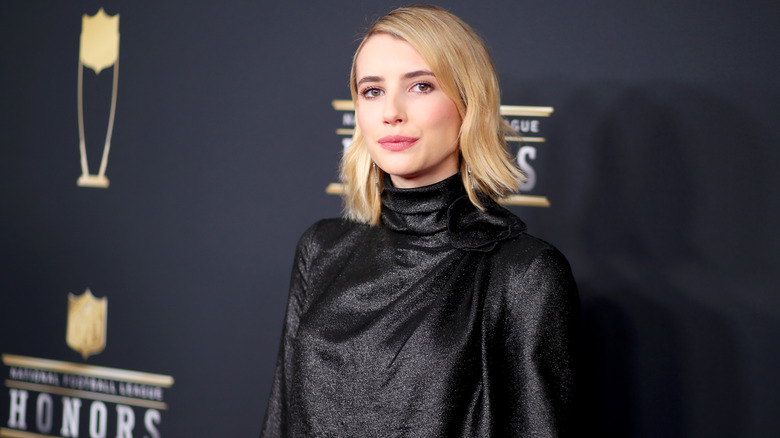 Christopher Polk/Getty Images
Emma Roberts probably isn't particularly regretful that she ditched "Spring Breakers," considering how she managed to bag other exciting projects after. She eventually starred in various box office hits, including "We're the Millers" and "Nerve." She was also a mainstay in several "American Horror Story" seasons and snagged a major role in "Scream Queens," making her a staple in the horror space.
Roberts is now at the level of her career where she can comfortably turn down roles. In 2018, The Hollywood Reporter noted that she exited the Netflix series "Spinning Out" due to scheduling conflicts. Now, though, she says that she's more selective about the projects she joins in order to be better at her craft.
"There are times where I've felt really burnt out but kept going from project to project. I don't do that to myself anymore. I have to step away and have time to myself in order to step in front of a camera," she said in an interview with The Laterals in 2020. "I also realized, as I've entered my later 20s, that the projects I do affect me as a person and the stuff I do in my downtime affects who I am as an actress. I'm trying to be more specific in both of those choices lately if that makes sense."