The Truth About William Zabka's Wife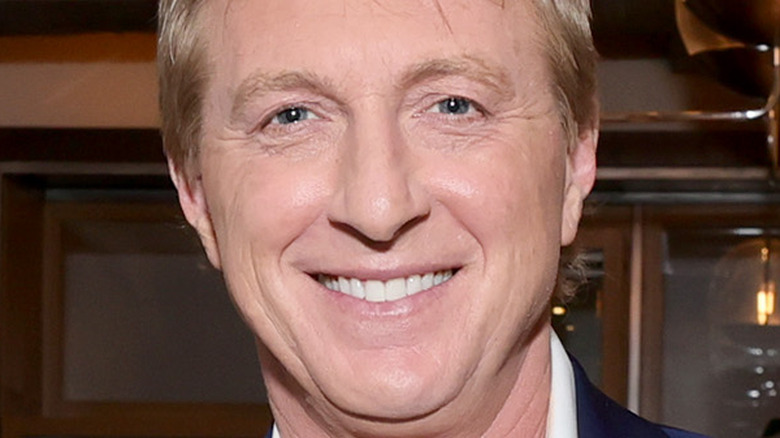 Emma Mcintyre/Getty Images
Back in the '80s, a young actor by the name of William Zabka skyrocketed to fame as one of the teenage leads in the famous "Karate Kid" film series. Thirty years later, he reprised his role as the iconic karate blackbelt bully, Johnny Lawrence, in Netflix's hit spinoff series, "Cobra Kai." 
Zabka has received critical praise for his performance, even receiving a Young Artist Award nomination in 1985, at the age of 20. And although Zabka's Lawrence had quite a few girlfriends on "The Karate Kid" (most notably Ali Mills, portrayed by Elisabeth Shue), there is nothing to indicate Zabka himself ever had a fling (let alone a serious relationship) with any of his castmates. 
But who is the lucky woman who got to marry the man who was once one of America's foremost teenage heartthrobs? Well, the truth is that Zabka didn't actually get married until his later years, and both he and his wife are relatively quiet when it comes to their personal life. 
William Zabka married his wife in 2008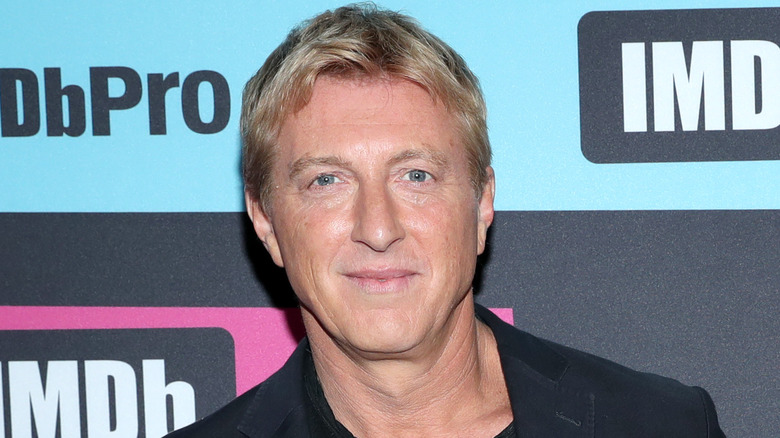 Rich Polk/Getty Images
According to People, William Zabka married his wife, Stacie, in 2008, and the couple have two children together. Before he had his biological children, however, People reports he also helped to raise his godson, who became of age around the time his children were born. 
Unlike her popular husband, however, Stacie Zabka has chosen to lead a more private life, and has mostly avoided the spotlight. Like their mother, Stacie and William's kids have also largely strayed away from the cameras. Though Zabka, too, led a more low-key life in the late 2000s and early 2010s, it is now hard to avoid him as one of the main stars and executive producer of one Netflix's most popular shows.
Zabka also opened up to People about how being a father changed him as a person. "One thing I've learned about having the responsibility," he said, "is that you think it's going to take your time, but [instead] it feeds you." In fact, Zabka, who is surrounded by a teenage cast in "Cobra Kai," loves children so much that he was even thinking at one point of opening up "[his] own camp." "I've always been a camp-counselor type of guy," he said, "and I really love it."
William Zabka thinks being a father changed him as an actor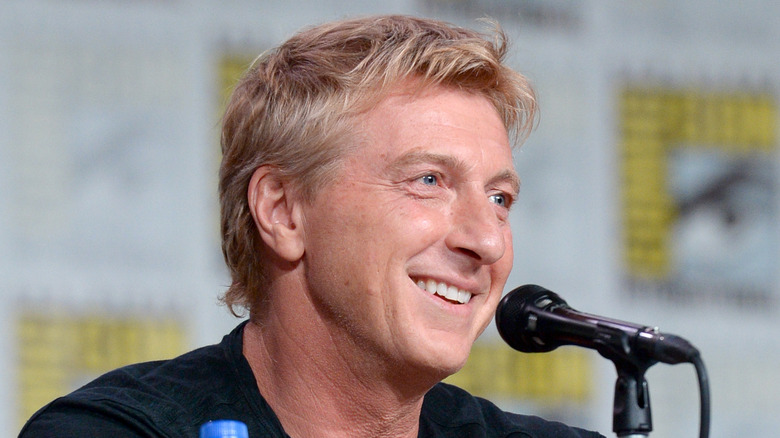 Andrew Toth/Getty Images
William Zabka, whose character Johnny Lawrence has become an absent father to the repressed and angry Robby (Tanner Buchanan), also revealed in an interview with CBR that having his children, who are close in age and growing up fast, changed him as an actor. 
"You have a parental heart when you have kids that puts a new piece of your heart in there," the actor said. "You definitely apply that in the work and with these actors." He added that one of his "favorite scenes" to shoot was one in which his character was spending time with his young pupil, Miguel Diaz, over his own son. "I know what it was like to see my son be born, and to miss that helped [to] inform that scene," Zabka said. "I couldn't imagine not being there for his first day."
Of course, Zabka's character has left a few scars among his many girlfriends within the "Karate Kid" universe, not least of which being his ex-girlfriend Shannon, Robby's mother. However, given the love Zabka seems to have for his actual wife, and the kind of person he is in real life, it is unlikely his marriage will be suffering the same fate as any of Johnny Lawrence's relationships.