Oprah Winfrey Reveals Secret To Living Stress-Free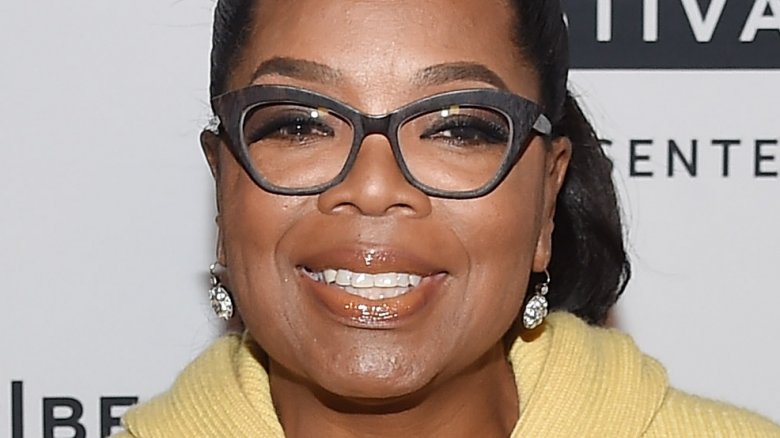 Getty Images
The media mogul recently shared some self-care advice.
Oprah Winfrey opened up about how she manages her stress and anxiety during a candid interview with Entertainment Tonight on Tuesday, Oct. 3, 2017. "Guys, this is the best time of my life," she began, before revealing her secret. 
"The reason why you're always stressed is because you want this moment to be something that it's not," the 63-year old explained. "You just stop and you accept this moment for what it is. Just breathe right into that moment and it takes the anxiety and the pressure away of wanting this moment to be something it's not. Just this moment, one moment at a time."
But achieving this level of calm takes time. "It is a process. It is not just one thing," the Oprah's Next Chapter host admitted. "You don't wake up one morning and you suddenly have it all together, but you are paying attention to your life." Well, it's certainly working for The Immortal Life of Henrietta Lacks actress. "I really am in a really good space," Winfrey continued. "I'm probably the most content person [you've] met."
The former talk show host may now be totally zen, but she was quick to dispel recent rumors of running for political office. "That is just not going to happen," she said. "My strength is bringing people together, and my strength is connecting people to ideas. My strength is allowing people to see the best of themselves even in the worst of times and circumstances."
And as the latest spokeswoman for Weight Watchers, the Super Soul Sunday host is already doing a lot of good outside of the political realm with her encouragement of mindful eating through her new food line, O, That's Good! "It's a way of bringing nutrition and convenience and access to something delicious to everybody," Winfrey explained. "I like to do things that feel like their [sic] coming from a space of authenticity. And this just came out of nature love of good food, nutritious food. And I love gardening."
Have we mentioned that we love Oprah? Because we really do.