Leah Remini Takes A Swipe Amid Tom Cruise's Recent Popularity Resurgence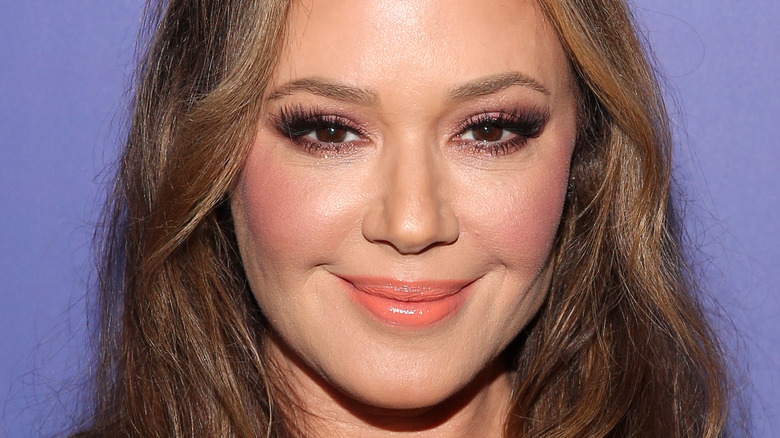 Jesse Grant/Getty Images
Tom Cruise may be breaking records after the release of "Top Gun: Maverick," but his personal critics have not gone away. The film awarded Cruise his biggest opening weekend in 40 years, according to Variety, and continues to bring in major sales for Paramount weeks after its release. Moviegoers from all over the country have flocked to theaters to see Cruise's blockbuster hit on the big screen. And while the actor has millions of strangers supporting his new role, someone who knows the "Top Gun" star personally remains less than impressed by him.
Leah Remini, who was previously a member of the Church of Scientology, left the organization in 2013, according to Page Six, and has been outspoken about the abuse that goes on behind closed doors ever since. Cruise, on the other hand, is a notable Scientologist and has remained an active member of the church despite all of its controversy. As a result, the two have not seen eye-to-eye over the years. 
While some may assume Cruise is an innocent member of the religious organization, Remini has insisted otherwise. She told The Daily Beast in 2018, "Where Tom is concerned, that is very different," she adds. "He is very aware of the abuses that go on in Scientology. He's been part of it. He is not in the same category as the average Scientologist." Now, Remini is speaking out about Cruise again after the success of "Top Gun: Maverick" and she's not holding back.
Leah Remini warns movie fans about Tom Cruise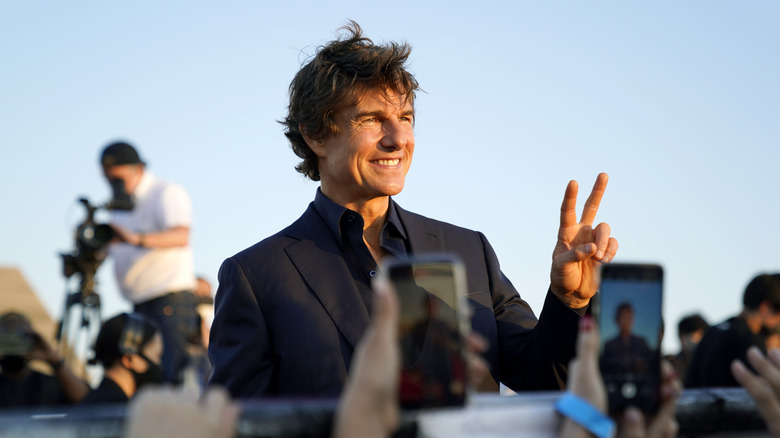 Christopher Jue/Getty Images
Former scientologist Clare Headley posted on Facebook to speak out against Tom Cruise following the success of "Top Gun: Maverick," and Leah Remini came to her defense. Headley explained that she will not see the movie because it reminds her of Cruise's affiliation with Scientology, which she calls (via Buzzfeed) "a dangerous cult" that destroys families. In her post, she added that Cruise is beyond aware of the abuse that goes on within the organization and called him a "scam of a man." Remini reposted Headley's Facebook post on Twitter and supported her decision to publicly speak out against Cruise.
"Thank you to my friend @claireheadley for your courage. You have continued to speak out despite the non-stop attacks from Scientology," Remini continued, "And as Claire says in her post below, Tom Cruise knows exactly what goes on in Scientology. Don't let the movie star charm fool you."
According to USA Today, Remini was a member of The Church of Scientology for 35 years before her exit in 2013. She has been open about her experiences with the organization ever since her infamous exit and has publicly criticized Cruise's involvement with the organization over the years. In 2020, she even called him "abusive" in a statement released by The Underground Bunker. Over a decade after breaking free from Scientology, Remini remains adamant about speaking out against the church, even if it means going after one of Hollywood's biggest stars.