Prince William And Kate Middleton Are About To Make A Big Move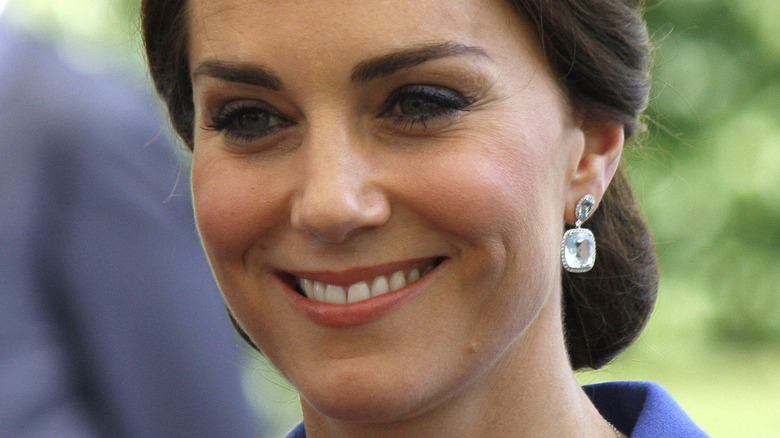 360b/Shutterstock
No, Prince William and Kate Middleton are not about to pull a Meghan-and-Harry and resign from royal duties and move to the United States (though that would be one way to resolve the ongoing rift between the two brothers). The Duke and Duchess of Cambridge are, however, about to make a pretty big move.
As Queen Elizabeth, who is now 96 years old, continues to skip more royal events due to her health and mobility, all eyes are on the royal family. Next in line for the throne is Queen Elizabeth's son, Prince Charles. Some in the U.K. have speculated Charles may abdicate the throne to William, though one royal expert said that such an act would be "inconceivable," per Express. 
William and Kate are not moving right into the royal palace or anything, but it does look like the family may be relocating to an area that's closer to the queen. But there also could be more than one reason for the move.  
William and Kate are moving closer to the queen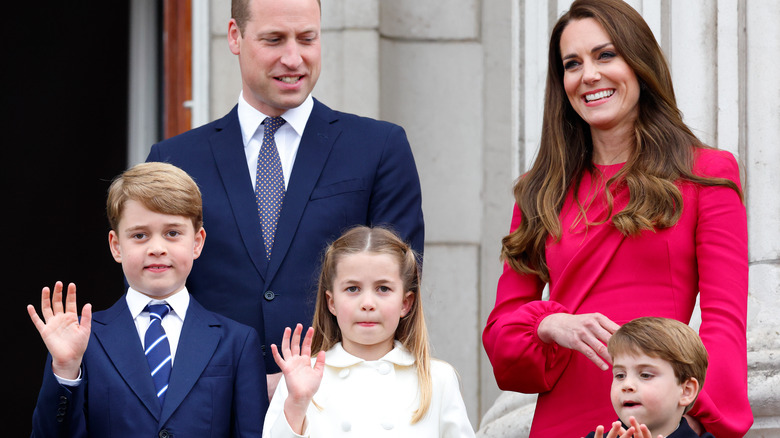 Max Mumby/indigo/Getty Images
Ahead of the next school year, Prince William and Kate Middleton will be moving their family from Kensington Palace in London to the County of Berkshire, according to The Times. This is the same county where Queen Elizabeth lives in Windsor Castle. We don't know for sure, but the speculation is that the family will move to Adelaide Cottage, which is a short walk away from dear old granny. Berkshire County is also closer to where Kate's family lives, for what it's worth, meaning the couple's four royal kiddos will be closer to family on both sides. 
"The reality is they are quite confined in what they can do in London," a friend told the Times. "The kids can't go into the park and kick a football with friends. Their plan is to be there for the next 10 to 15 years, then move to Anmer, which is so special to them."
"Anmer" refers to Anmer Hall in Norfolk, the country estate Queen Elizabeth gave William and Kate as a wedding gift back in 2011, according to People. It's where the family often goes during school breaks, holidays, and, of course, the occasional pandemic.