The Truth About Olivia Rodrigo's History With Jake Paul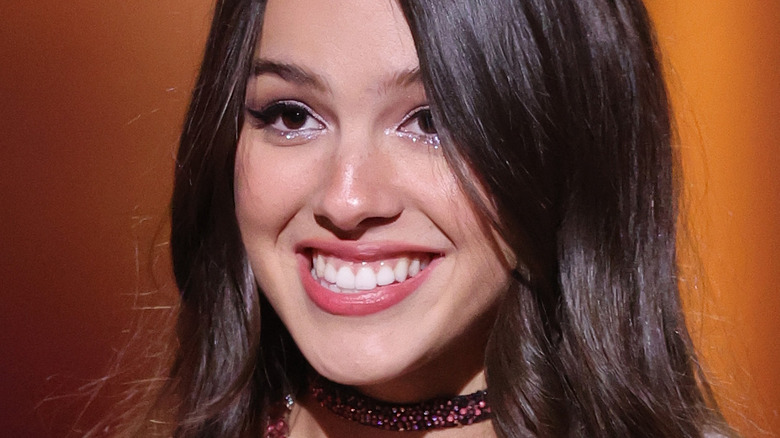 Rich Fury/Getty Images
Many of today's brightest stars got their big break on the Disney Channel. The likes of Miley Cyrus, Selena Gomez, Vanessa Hudgens, Zac Efron, and Zendaya all starred in Disney shows and movies at some point on their road to stardom.
Even the biggest names today were involved with Disney early in their careers, including Jake Paul. Once upon a time, the actor and social media star turned boxer was part of Disney's "Bizaardvark" for two seasons. But, come 2017, he was fired from the show after he appeared on a news report for causing a ruckus in his neighborhood. "We've mutually agreed that Jake Paul will leave his role on the Disney Channel series 'Bizaardvark,' " the network said in a statement, per The New York Times. "On behalf of the production company, the cast and crew, we thank Jake for his good work on the TV series for the past 18 months and extend our best wishes to him."
It's hard to imagine that Paul was once linked to Disney, and it may be even harder to believe that he was friends with breakout musician Olivia Rodrigo at one point. In fact, Paul revealed that he knew Rodrigo would make it big one day.
Jake Paul predicted Olivia Rodrigo's success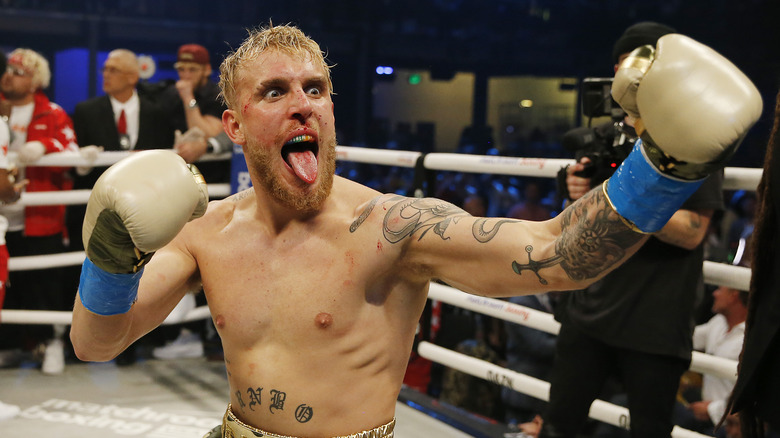 Michael Reaves/Getty Images
According to Jake Paul, he always knew Olivia Rodrigo would be famous.
During an interview with Entertainment Tonight in December 2021, Paul shared that his former "Bizaardvark" co-star was extremely talented from the get-go. "I would be in my dressing room and she would be in hers, and I would just hear her singing from down the hall, playing the piano, and she was just always super talented, super nice," Paul gushed. "She was an amazing actor, everyone on that set and that show was super talented."
The boxer added that he had the gut feeling that Rodrigo would go on to achieve great things eventually. "But Olivia just had something special, and I'm good at spotting talent," he claimed. "It's what I did with Team 10. That's what I'm starting to do with boxing now. And so, I just know a star when I see [one]. And I told her, I was like, 'Yo, I'm gonna brag about knowing you one day.' Yeah, and I guess that day has come, full circle ... I hope she can walk me out to one of my fights one day." Maybe Paul can moonlight as a talent scout?
Olivia Rodrigo appreciates Jake Paul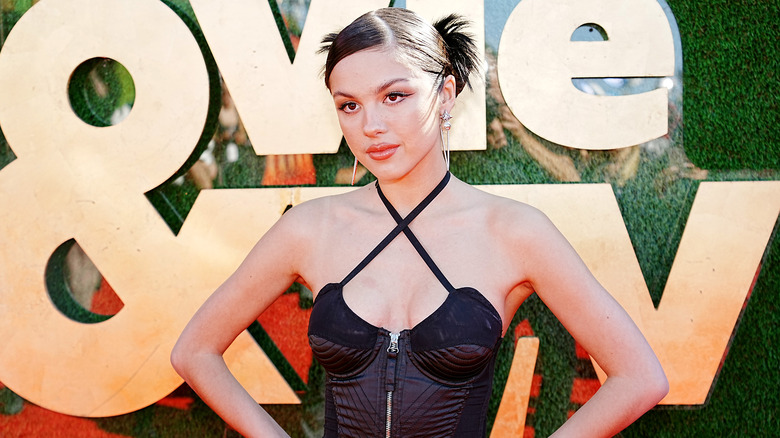 Jeff Kravitz/Getty Images
While Olivia Rodrigo and Jake Paul were colleagues and friends at one point, it's unclear whether they still interact to this day. But in an interview with the Los Angeles Times, the "Driver's License" singer gave a shout out to Paul and revealed that he was one of the first people who believed in her abilities.
"I haven't seen him since he left the show," Rodrigo said of Paul. "But the last thing he said to me was, 'You're gonna sell out stadiums one day, kid.'" She added, "He called it. God, my publicist would not appreciate me saying this. He was very nice to me. I don't really follow all the stuff he does online anymore." On Twitter, Paul linked the interview, saying, "I used to tell her that I would brag about knowing her one day. I guess today is that day."
The two no longer interact publicly now, but when Paul got the boot from Disney in 2017, Rodrigo made sure to offer him her support. "We're gonna miss you Jake! All love," she tweeted at the time. Can we expect an Olivia and Jake reunion in the future?