The RuPaul's Drag Race Star That Played A Role In Lady Gaga's A Star Is Born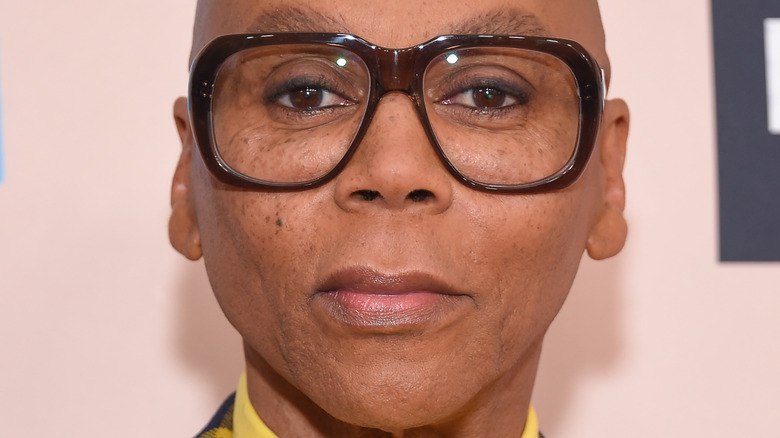 DFree/Shutterstock
Did you know that there's a "RuPaul's Drag Race" star who makes an appearance in Lady Gaga and Bradley Cooper's 2018 movie "A Star Is Born?" Plenty of the show's contestants have gone on to see huge success and close relationships with some very famous faces, like Gottmik (aka Kade Gottlieb) who's busy rubbing shoulders with Heidi Klum and doing her makeup for shows like "America's Got Talent." That all came about after Klum called on the star for some advice on drag makeup. Talk about an A-List connection!
Gottmik isn't the only one offering advice to the stars, though. Willam opened up about the famous face that inspired the book, "Suck Less: Where There's a Willam, There's a Way," joking to Pride in 2016, "Helping NPH [Neil Patrick Harris] out with his drag for Hedwig inspired me to write Suck Less." Then there's Kerri Colby who's busy getting DMs from Jennifer Lopez after paying homage to her. Yes, the actual JLo!
But there's actually "RuPaul's Drag Race" and "RuPaul's Drag Race All Stars" star who's taken that friendship with a superstar by going and landing themselves a big screen role... alongside none other than Willam, no less! That contestant? It's none other than Shangela.
Shangela's big movie role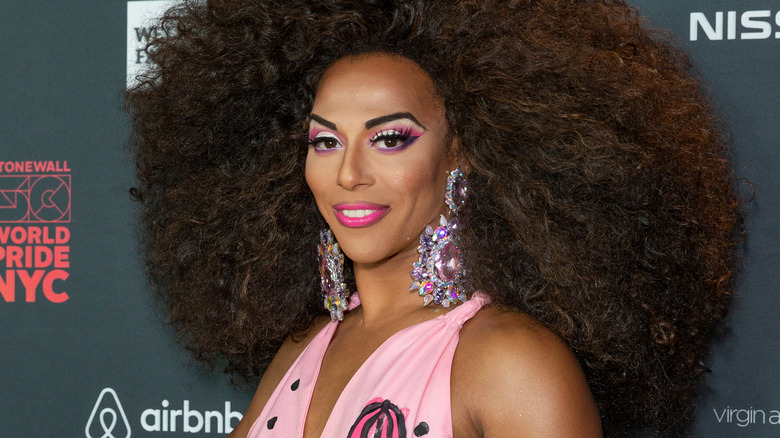 Lev Radin/Shutterstock
Shangela landed herself a very prestigious blockbuster role, popping up as the Drag Bar Emcee/Drag Mother to Lady Gaga's Ally — and she couldn't stop gushing about the role to Entertainment Weekly. "It seemed to be important to [the producers] to show Ally's relationship to [the queens], that it was not a superficial relationship. This is her experience. She works in this bar, these are her friends, these are the people who love her, this is her family, and that's how any family would interact. This film treated that storyline respectfully in that way, and it's something I will forever be so proud of because that's my daily experience," she explained in 2018.
The star also spoke out about the freedom she had over the role, telling IndieWire that Bradley Cooper — who produced and directed the movie as well as starring in it — told her and William of their roles, "'You know, you guys know this world. I've done my research but you guys know. So feel free to take it there. And if I need to pull you back, I will.'" She claimed that Cooper's willingness to let her and Willam have some freedom "lent a certain authenticity to the role that really pops in the film."
It's no wonder Variety said that Shangela stole the show in the movie!
How Lady Gaga got Shangela the role
Can you imagine being able to say you got a role because Lady Gaga urged you to audition? Well, that's exactly what happened to Shangela. "I got an email from Lady Gaga's camp that said, 'Hey, LG heard' ... You know, Lady Gaga, 'Heard that you didn't come in for the audition and she really wanted to see you for this role. She feels like you'd be a great fit in the film.' So, honey, if LG asked, I found the nearest blonde wig and white dress and I hit it!," she told IndieWire of how she became involved. The two already knew each other and go way back, as Shangela appeared in Gaga's music video for "Applause."
There was also a rumor swirling around that Shangela turned down the role after she was offered it by Gaga, though the reality star shut down that speculation. "Let the record show I would never turn down a role with Lady Gaga. That was never the case," she told Entertainment Weekly, explaining she didn't audition because she didn't think she looked enough like Marilyn Monroe, which the character initially called for. "Then the role after I auditioned changed to a drag bar owner and it expanded a little more," she clarified. 
It's safe to say Shangela killed it, so it's no surprise it's not her only acting role. The star has also popped up in the likes of "Station 19" and "Katy Keene" since!