Maddie Ziegler Makes It Clear Where She Stands With Abby Lee Miller Today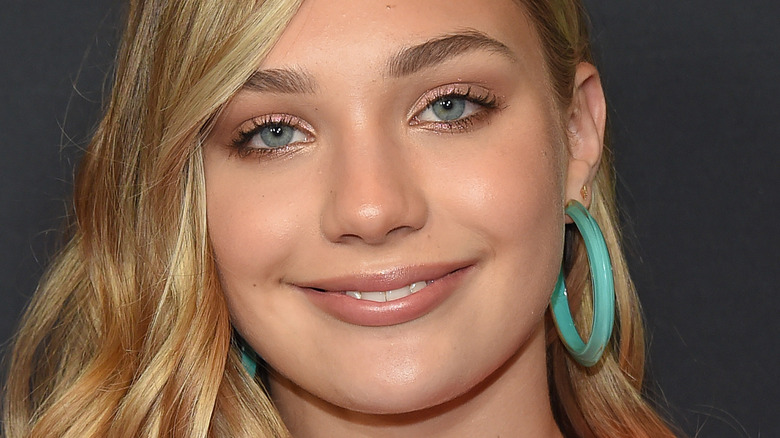 DFree/Shutterstock
If you were a fan of TLC's "Dance Moms," then you're already well aware of how tense things can be in the ultra-competitive world of children's dance. The series followed troubled choreographer Abby Lee Miller's Pittsburgh dance troupe, made up of roughly a dozen young girls who faced immense pressure from Miller, their mothers, and their teammates to succeed. Miller added to the chaos by ranking the girls in a pyramid form at the end of every episode — a practice that left those on the bottom in tears and infuriated the high-strung moms.
Some of the girls featured on "Dance Moms" went on to be big names stars. There's JoJo Siwa, who eventually broke away from the bottom of the pyramid and has since become a huge star. There's also Nia Sioux, who now attends UCLA and acts on the side, per Us Weekly. However, the most notable alumni of the Abby Miller studio is probably Maddie Ziegler.
Ziegler often found herself at the top of the pyramid and, thus, was one of Miller's favorites — something that often enraged her teammates and their mothers. Ziegler found her big break starring in Sia's "Chandelier" music video and is now an actor and a model with nearly 14 million followers on Instagram. You might think that the success her stint on "Dance Moms" afforded her would make Ziegler grateful for knowing Miller, but nothing could be further from the truth.
Maddie Ziegler has moved on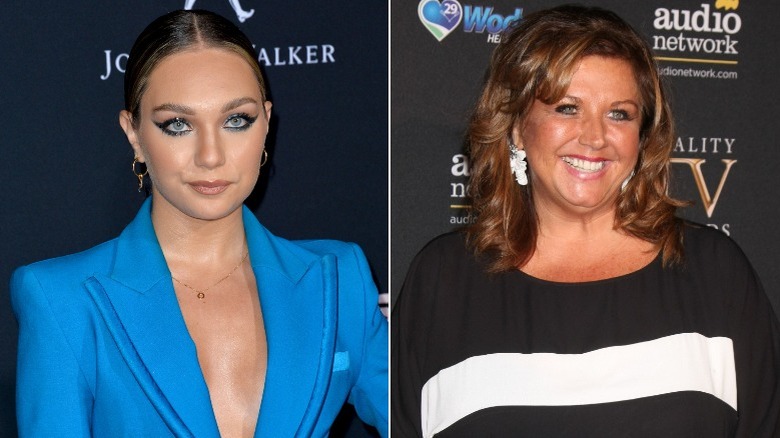 Featureflash Photo Agency & Kathy Hutchins/Shutterstock & undefined
According to Maddie Ziegler, she and her former mentor Abby Lee Miller haven't spoken in five years. During an interview with Cosmopolitan published on June 14, Ziegler explained that the relationship turned sour when she told Miller she was leaving the show back in 2015. "She was distraught," Ziegler said of Miller, who apparently locked herself in her dressing room when she learned Ziegler was leaving the group. "For the longest time, [my family and I] felt so guilty. She trained me, she helped me," Ziegler explained. The teen added that as difficult as it was, leaving Miller in the past was the right decision. "I knew I would be okay without her and I was sick of being in a toxic environment. I was like, 'This is not for me. I can't do this.' I haven't spoken to her since."
When asked if she would be open to reconnecting with Miller, Ziegler was adamant, "I am at peace." Ziegler also added that she hasn't watched the show in years and doesn't plan to, though she did show a clip to her boyfriend. "We both were like, 'This is sad. We need to turn this off,'" she said.
Ziegler may be flourishing without "Dance Moms," but the same cannot be said for Miller. The choreographer has been wheelchair-bound since being diagnosed with lymphoma in 2018, per Page Six. In addition, Miller was convicted of felony fraud and spent a little over six months in prison for the crime.