What Barbara Eden Is Up To Today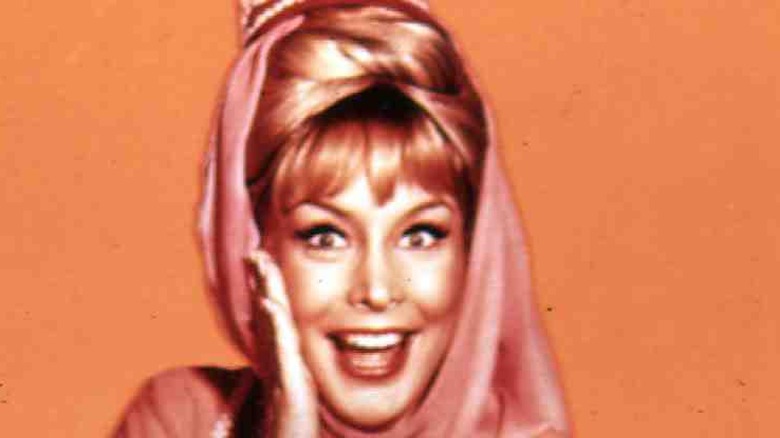 United Archives/Getty Images
Barbara Eden is undeniably best known for her role as the vivacious Jeannie in "I Dream of Jeannie" in the 1960s. As a genie named Jeannie, Eden really hit her stride in Hollywood. Though it was not her first major role, per IMBd, Jeannie cemented Eden's place in television history as an absolute icon. Over 50 years later, Eden isn't letting time get in her way. She has sworn off retirement and never lost an attachment to her best-known role.
"She's easy to live with," Eden told People of Jeannie in 2021. "She really is. I like her a lot. I think what makes me so happy is that so many people around the world like her. Not me. They like that character. And they like the show for what it is. It takes people out of themselves and into another world. and I appreciate that. I like it very much."
Even so, playing Jeannie happened just after ten years into Eden's decades-long career. Nearly half a century later, what else had this magical actor been up to?
Barbara Eden kept busy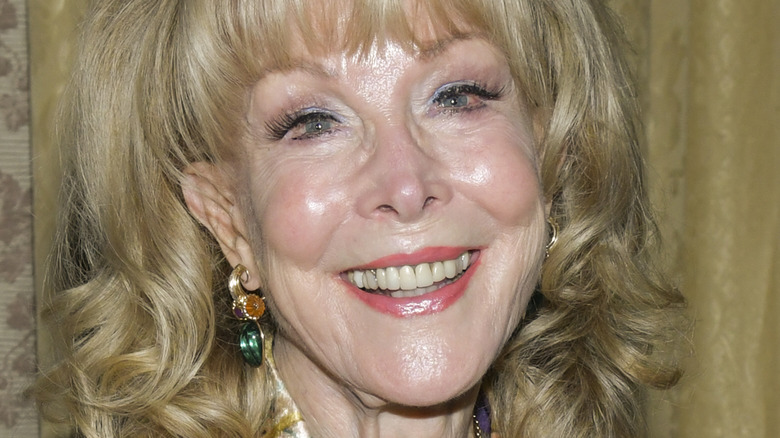 Rodin Eckenroth/Getty Images
After finding stardom as Jeannie in "I Dream of Jeannie," Barbara Eden spent the next several decades working regularly. Primarily in TV shows and TV movies, Eden ran the gamut from "Harper Valley P.T.A" to playing Aunt Irma in the TGIF hit sitcom "Sabrina the Teenage Witch."
Despite her celebrity status, Eden has also had her fair share of tragic life events. She has been married three times and shared a son named Matthew with her first husband. Tragically, Matthew died at 35 in 2001 from a drug overdose. "We had a child at last and we loved him more than words could say," she wrote in her autobiography "Jeannie Out of the Bottle" via Closer Weekly. "Our joy was boundless, and our hopes that he would live a healthy and happy life were unlimited. Matthew meant everything to both of us and always would."
Eden told the outlet that she and her husband of 30 years Jon Eicholtz love to travel the world together. Eicholtz and Eden share a low-key life together away from the buzz of Hollywood–though Eden does return to work from time to time. Her last credit was as Mrs. Claus in the 2019 film "My Adventures With Santa," per IMDb.
She is staying young at heart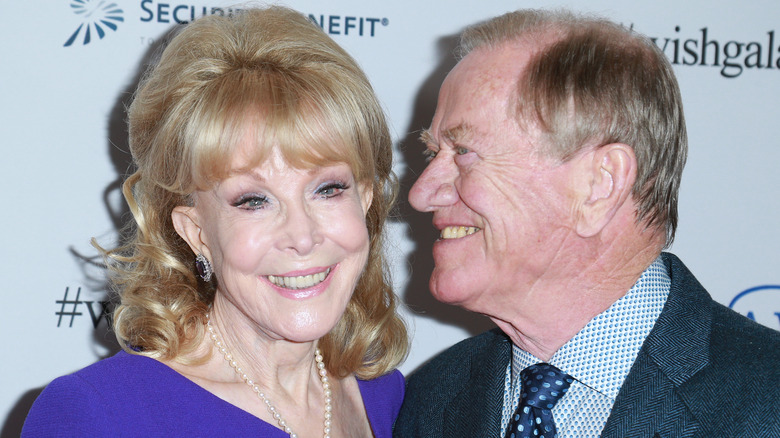 Leon Bennett/Getty Images
In Barbara Eden's long-spanning career, she has never gotten far from her depiction of the quirky, pink-clad wish-granter. That doesn't bother Barbara Eden. In fact, her home hosts a collection of genie bottles which she has collected herself or received from fans, she told People. She even managed to keep a very valuable piece of Hollywood history: Jeannie's bottle. Eden told the outlet that the priceless bottle lives at the bank rather than in her home.
Her fondness for genies even transformed into a co-written children's book titled "Barbara and the Djinn." Eden told Page Six that the book centers on a little girl named Barbara who encounters a genie who then takes her on all kinds of adventures. She went on to tell the outlet that, as an avid reader herself, she hopes children appreciate the worlds offered to them in books because technology can be such a distraction.