Aaron Carter Leaves Rehab Early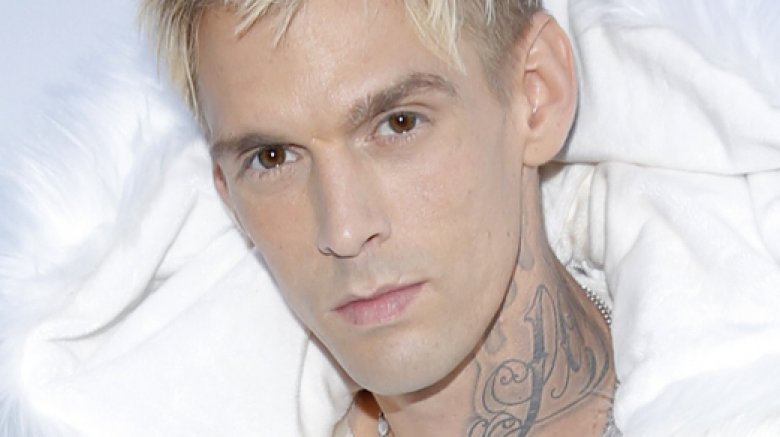 Getty Images
Aaron Carter is already headed home to Florida.
According to E! News, the "Sooner or Later" singer has left a rehab treatment center earlier than expected. "Aaron has left the facility where he has been working on his wellness," Carter's rep Steve Honig said in a statement on Friday, Oct. 6, 2017. "Several legal and personal matters arose that required his immediate in person attention. He is still very much committed to his wellness and will be continually working toward being the best possible person." 
As Nicki Swift previously reported, the "Fool's Gold" singer appeared on The Doctors in mid-September, where he took a drug test. While Carter tested negative for meth and cocaine, benzodiazepines and opiates from prescription medications were found in his system, which concerned the doctors. It was recommended he go to rehab, which the singer initially refused.
"He is yet to take those steps to go there," Dr. Travis Stork informed viewers at the time. "He repeatedly tells me that this is what he plans to do, and he's not going to do it for anyone else but himself. But Aaron also has a lot of things and reasons....The mentality is once I can get these taken care of, then I will go."
The 29-year-old later changed his mind after the show reportedly sent an interventionist to his home. "My loved ones, I would like to tell all of you that I will be disappearing for a while to work on myself," he tweeted on Sept. 22. "My stressors haven't subsided with family and this year has been crazy and I need some time off from all of it."
2017 has certainly been a difficult year for the former child pop star. Carter was arrested for an alleged DUI and marijuana possession in July, only months after his father passed away. This fueled a public feud with Backstreet Boy brother Nick. In August, the "I Want Candy" singer came out as bisexual, which led to his breakup with girlfriend Madison Parker. As if that weren't enough, he later totaled his car in a "severe" accident in early September and was visited by police at his home after an alleged suicide threat.
As always, we're wishing Carter the best.