Aaron Carter Headed To Rehab After Intervention From The Doctors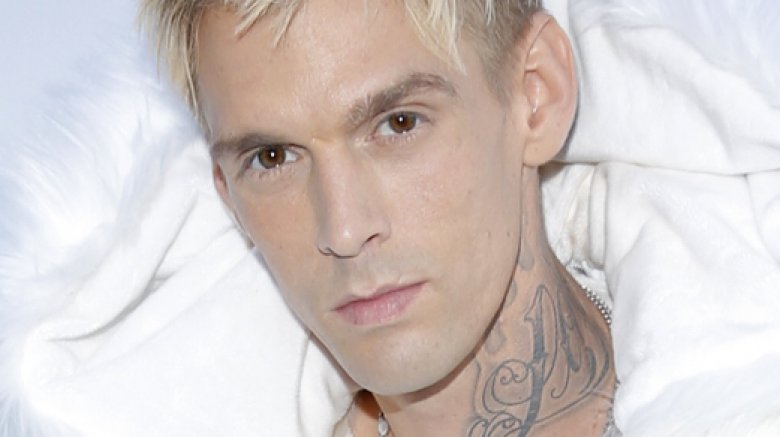 Getty Images
The "I Want Candy" singer is seeking help.
TMZ reports that The Doctors sent an interventionist to Aaron Carter's Florida home on Thursday, Sept. 21, 2017. While Carter did not answer the door, the interventionist reportedly waited for four hours. The same interventionist then returned to Carter's house the next day and, luckily, was able to speak to the 29-year-old. After talking, Carter agreed to enter rehab.
The celeb gossip site notes that The Doctors will be paying for Carter's three-month stay in a California rehab facility, though no word yet on what that'll cost them. And, TMZ notes, Carter's meeting with the interventionist wasn't filmed for the show.
As Nicki Swift previously reported, Carter appeared on The Doctors in mid September, taking a drug test and sharing the results with the show's audience. Carter tested negative for both meth and cocaine but benzodiazepines and opiates—from prescription medication—were found in his system, which concerned doctors. And while the show's doctors recommended that Carter enter rehab, the singer initially refused.
"He is yet to take those steps to go there," Dr. Travis Stork informed viewers. "He repeatedly tells me that this is what he plans to do, and he's not going to do it for anyone else but himself. But Aaron also has a lot of things and reasons....The mentality is once I can get these taken care of, then I will go."
However, Carter's apparently changed his tune. After reportedly agreeing to enter rehab, he told his Twitter followers that he'd be disappearing for a while. "See y'all on tour next year. You won't be hearing from me until then. Thx. I do LøVe you all. So much," he wrote, adding, "Take care y'all."
He also confirmed the news that he'll be checking into rehab by retweeting a Buzzfeed reporter's post of his rep's statement, which read, "Aaron has decided to enter a facility to improve his health and work on his overall wellness."
Glad to know that Carter will be taking steps toward a healthier—and hopefully, happier—life, especially considering how turbulent 2017 has been for him. Just months after his father passed away, Carter was arrested for an alleged DUI and marijuana possession in July, sparking a public feud with his older brother Nick. He later came out as bisexual, which appeared to have caused his breakup with girlfriend Madison Parker, whom he'd wanted to marry. And, as if all that weren't enough, he also got into an accident in early September, totaling his car and breaking his nose—not to mention, prompting police to visit his house several times.
While we wait to see how Carter progresses with time in rehab, read all about what the singer's been up to in recent years.