Aaron Carter Says His Ex 'Didn't Really Understand' His Bisexuality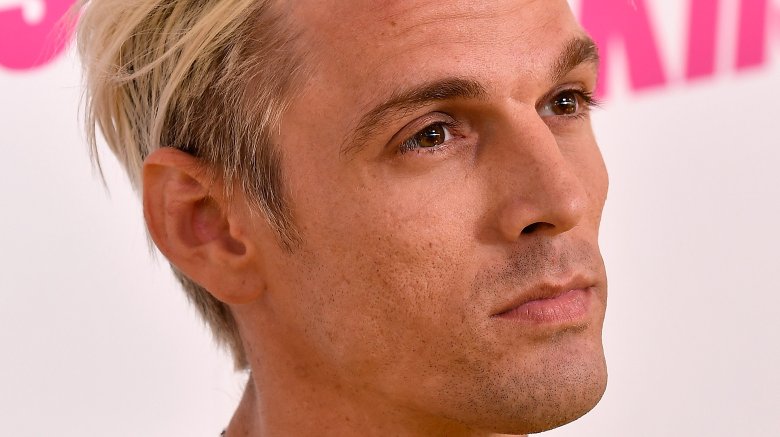 Getty Images
Poor Aaron Carter — the singer just can't seem to catch a break.      
Only a day after publicly coming out as bisexual on Twitter on Saturday, Aug. 5, 2017, Carter and his girlfriend Madison Parker announced their break up. And now, Carter has revealed why the two, who seemed to be going strong only a few weeks ago, have called it quits. 
"I had to discuss [being bisexual] with my ex-girlfriend, and she didn't really understand it and she didn't want [to]," he expressed in an interview with The Bert Show on Wednesday, Aug. 9. "And that was it. So we left it mutual and parted ways."
"To be honest, I've been thinking about it, for many years," the "Fool's Gold" singer continued. "I just felt like it was something I needed to do. It was something that I just felt like was important and I needed to say. It was a part of a new chapter of turning 30." 
Despite everything the 29-year-old has endured over the last month — an arrest for an alleged DUI, body shaming, feuding with his Backstreet Boy brother Nick, and now this split — Carter remains optimistic. As the former child star added, he's "really looking forward to the future...be it with a man or a woman."
As the "Sooner or Later" singer explained in his coming out post, "There were years that went by that I thought about, but it wasn't until I was 17-years-old, after a few relationships with girls, I had an experience with a male that I had an attraction to who I also worked with and grew up with." He continued, "This doesn't bring me shame, just a weight and burden I have held onto for a long time that I would like lifted off of me."
— Aaron Carter (@aaroncarter) August 6, 2017
And while Parker doesn't seem to fully understand her ex's sexuality, Carter has received an outpouring of support from fans and the LGBTQ community. On Sunday morning, the singer tweeted, "Waking up so overwhelmed by your love and support."
Waking up so overwhelmed by your love and support. 🤗 Looking forward to seeing you all this Thursday in my hometown. 🙏🏻

— Aaron Carter (@aaroncarter) August 6, 2017