Kim Cattrall Urges Sex And The City Fan To Move On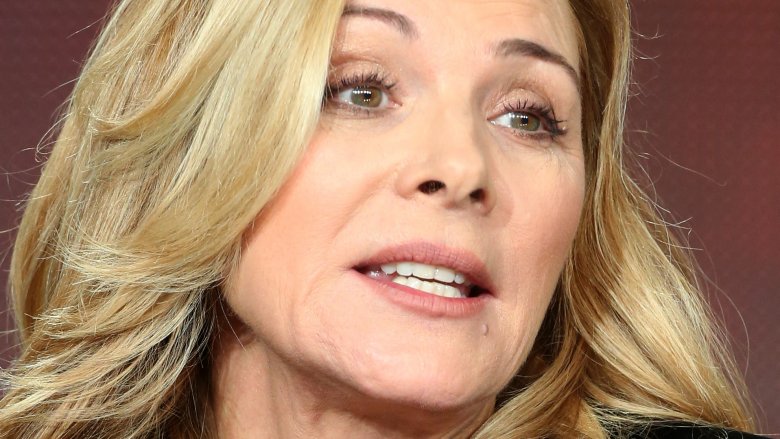 Getty Images
The actress is so over all the Sex and the City drama.
On Friday, Oct. 6, 2017, Kim Cattrall took to Twitter to tell one SATC fan to let go of their hopes for a third movie. "Josh, I've played 'SAM' for 20 years. Am moving on & so should you," Cattrall wrote, referencing her SATC character, Samantha Jones.
The 61-year-old added, "Try #SensitiveSkin my show on @Netflix."
As Nicki Swift previously reported, Cattrall's SATC co-star Sarah Jessica Parker dashed fans' dreams of another film when she confirmed that the movie had been canceled. "It's over... we're not doing it," she said on Thursday, Sept. 28, 2017. "I'm disappointed. We had this beautiful, funny, heartbreaking, joyful, very relatable script and story."
She continued, "It's not just disappointing that we don't get to tell the story and have that experience, but more so for that audience that has been so vocal in wanting another movie."
Parker's confirmation came after DailyMailTV claimed that Cattrall was to blame for the production's ultimate cancellation, as she allegedly refused to do the film unless certain demands were met. Cattrall, however, denied these assertions, stating, "It's quite extraordinary to get any kind of negative press about something that I've been saying for almost a year of 'no' that I'm demanding or a diva."
"I never asked for any money, I never asked for any projects," she explained. "To be thought of as some kind of diva is absolutely ridiculous."
However, after Cattrall called her relationship with the SATC crew "toxic," her former co-star Willie Garson weighed in on the drama, tweeting, "Dear fans, because I'm 'toxic', I'm going to negotiate a contract for 6 months, not come to terms, then say I never wanted to do it anyway."
Yikes. Whatever went down amongst the cast and crew of SATC clearly wasn't pretty.
While we wait to see how this fight plays out, read about all the TV show casts that couldn't stand each other.