Two Hot Takes' Morgan Absher On Why She Is So Open About Mental Health On-Mic - Exclusive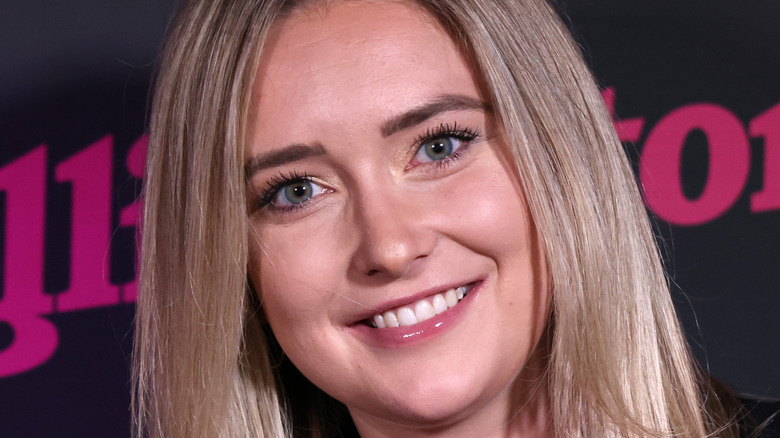 David Livingston/Getty Images
Experiencing the COVID-19 pandemic forced many of us into fight or flight mode. It seemed for such a prolonged period of time that no one truly knew what they were doing, and for those of us who graduated in 2020, the world seemed to be particularly brutal, forcing many to take an odd job, move back in with their parents, collect unemployment, and scream into the abyss out of sheer panic. It's no wonder that the status of mental health has collectively gone down in young people since that dreaded year.
While trying to navigate the global chaos, many of us turned to television shows, reruns of "Harry Potter," hobbies, and podcasts as a means of escapism, and Morgan Absher was one such graduate who found herself in the same boat. Leaving her occupational therapy doctorate program in 2020, Absher was a bit rudderless, turning to Reddit for both hours of entertainment and a sense of connection. How else were we supposed to interact with other people during lockdown, after all?
Absher's experience finally prompted her to start a podcast, and now "Two Hot Takes" has taken the podcasting and social media world by storm. Not only does Absher discuss the hot Reddit takes of the day, but she also uses her platform to openly speak about mental health.
Morgan faced bullying at a young age, prompting her to be open about her experience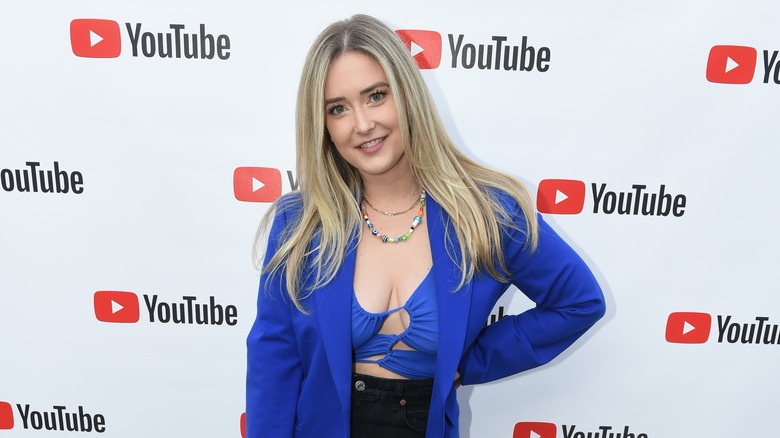 Vivien Killilea/Getty Images
When we sat down with Morgan Absher for an exclusive interview, we had to chat about the wildest stories on Reddit, but we also had to ask the host what has prompted her to be so candid on-mic about mental health and her own personal experiences. Telling us that she's "super shy and introverted," Absher confessed that she never anticipated "Two Hot Takes" to turn into the platform it now is, and she identified — as the podcast grew — that being candid about her own experiences was vital.
"I grew up being bullied in high school and having it be so bad that my parents actually had to fight the school — essentially fight them on letting me take college courses so I could get off my high school campus because the bullying was so bad," Absher revealed. "As hard as it was in the moment, I wouldn't be the person I am without that experience."
Telling us that her own struggles eventually prompted her to move out of her hometown and embrace the world, Absher explained, "I wouldn't be the open-minded, empathetic person I am without it, as terrible as it was to go through, but I struggled with mental health in that aspect."
The pandemic forced Morgan to readjust professionally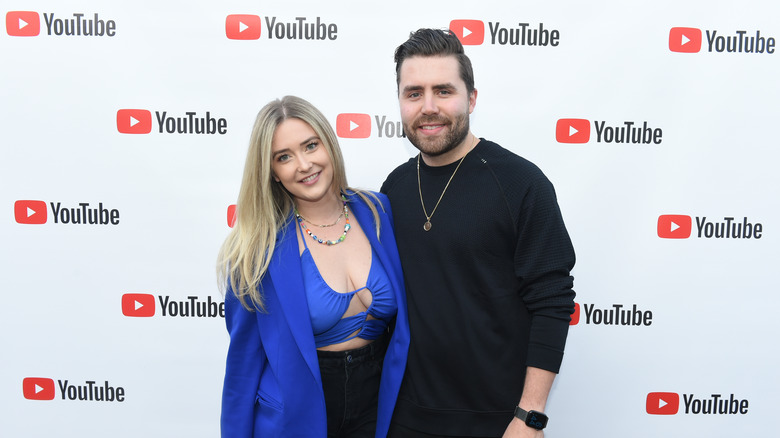 Vivien Killilea/Getty Images
We can't talk about mental health without talking about the pandemic, and Morgan Absher was one such COVID grad who left her occupational therapy program in April 2020 with absolutely no idea what she was going to do. The experience, she explained, caused her own mental well-being to spiral.
"I graduated with a doctorate in occupational therapy — something that I thought I would have this amazing career in and I'd be set for life," Absher said. "I couldn't get a job ... I fell into this deep dark hole of 'Well, just another day.'"
While sitting on the couch as an unemployed young person and doom-scrolling, Absher turned to Reddit and kept asking her boyfriend, "What about a podcast on this? I like it. Do you think other people would?"
Realizing that she just needed a little boost, Absher's boyfriend bought her all the podcasting equipment she needed, telling her that she was "in a dark place" and needed to channel her efforts. "Two Hot Takes" was born, and now Absher and her platform are providing a much-needed outlet for mental health conversations.
"Two Hot Takes" is available to stream new episodes weekly across all major podcasting platforms and YouTube.