The Olivia Rodrigo Plagiarism Controversy Explained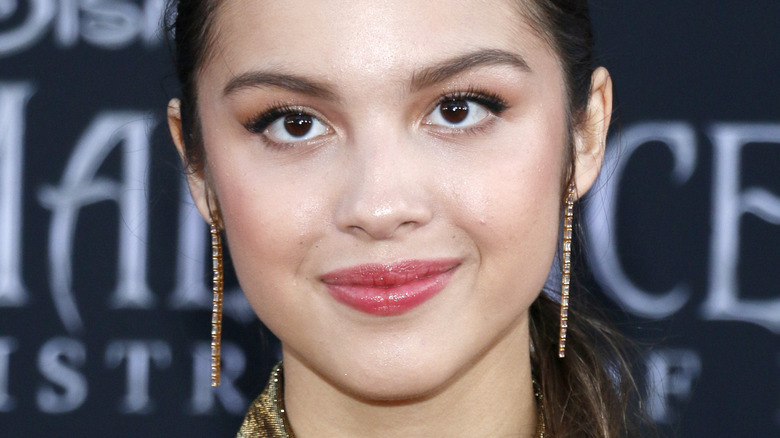 Tinseltown/Shutterstock
Olivia Rodrigo had a triumphant rise to fame following the release of her debut album, "SOUR." The album quickly rose to the top of the Billboard 200 chart, spawning hit singles like "drivers license," and "deja vu." The "High School Musical: The Musical: The Series" actor — whose music and accompanying videos are often filled with 2000s' nostalgia — has cited artists like Lorde as a musical influence.
"The first song that I listened to and was like, 'Oh my gosh, like I wanna write songs and I wanna write songs like this about my unique experiences,' I think that song was 'A World Alone,' by Lorde." Rodrigo told MTV in 2021. Rodrigo has also gushed over Avril Lavigne, saying that she was a "massive fan" of the "Sk8er Boi" singer (via Variety). However, upon the release of Rodrigo's album, she found herself in a bit of public controversy that included accusations of plagiarism.
Olivia Rodrigo was accused of copying other artists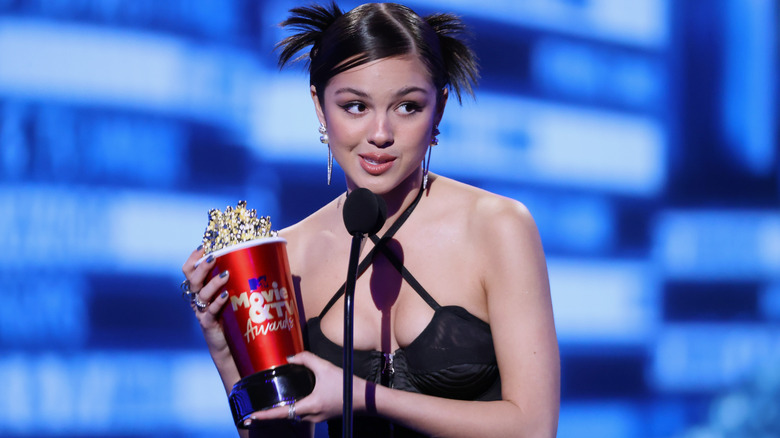 Rich Polk/Getty Images
Olivia Rodrigo found herself in hot water after internet sleuths claimed she was copying from other artists — and it appears that Rodrigo herself might agree. In July 2021, the singer quietly granted Taylor Swift, Jack Antonoff, and St. Vincent writer's credit on her smash hit "deja vu," per Variety. However, Rodrigo's plagiarism snafu didn't end there, as only weeks later she found herself adding another artist to the list of contributors to "Sour."
After fans posted mashups videos online, noting the similarities between Rodrigo's "good 4 u" and Paramore's "Misery Business," the singer added Hayley Williams and Josh Farro as co-writers on the song. And as a result of the addition, Williams and Farro would reportedly receive around $1.2 million in earnings due to their 50% royalty share in the song, as reported by Billboard. The outlet also reports that Swift could take home $325,678 in royalties from "deju vu," with Antonoff and St. Vincent earning $260,542 and $65,135, respectively. Rodrigo also forked up a share of her earnings from "1 step forward, 3 steps back" — an interpolation of Swift's "New Year's Day" — with Swift and Antonoff earning $86,000, equally.
She said the situation was 'disappointing'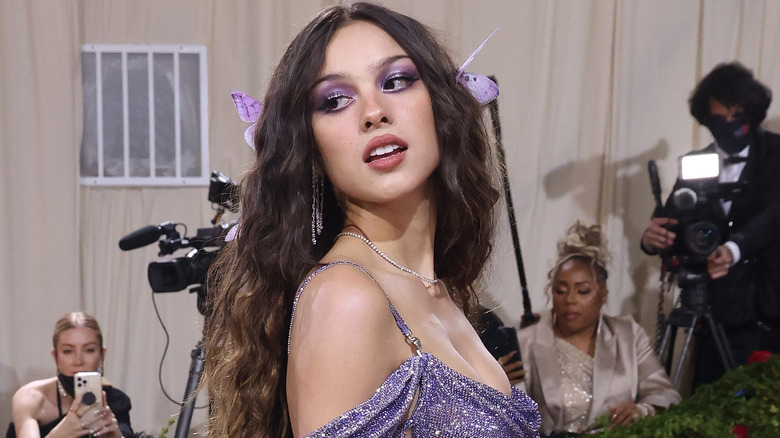 Taylor Hill/Getty Images
Following the plagiarism debacle, Olivia Rodrigo said that she was hurt to see her work fall victim to such scrutiny. "I think it's disappointing to see people take things out of context and discredit any young woman's work," Rodrigo told Teen Vogue. "But at the end of the day I'm just really proud and happy to say that my job is being a songwriter ... All music is inspired by each other." She went on to explain that while she may use interpolations from other songs, she writes all of her own music.
And it seems Rodrigo's music process is understood, at least by some artists. Maroon 5 frontman Adam Levine came to the "happier" singer's defense amid the intense backlash and explained how the creation process can be difficult. He wrote on Instagram, "These are tricky things and anyone who's ever written a song knows that you rip something off inadvertently, and it makes it to tape, and then it's released and then there's a lawsuit" (via BuzzFeed).