What We Know About Oscar-Winning Director Paul Haggis' Arrest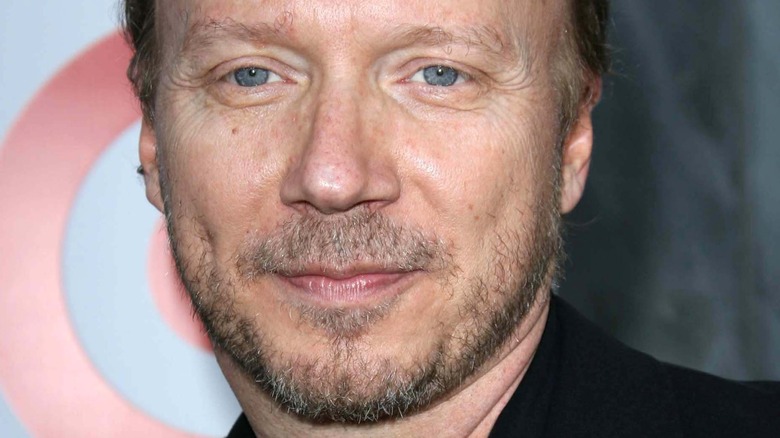 s_bukley/Shutterstock
Director Paul Haggis was arrested on June 19 in a town in Italy. Variety reported that the "Crash" director was charged for sexual assault and aggravated personal injury.
The prolific producer-writer-director has been part of the Hollywood scene since the 1980s, writing classic movies like 2004's "Million Dollar Baby." Haggins went on to win the Academy Award for both writing and directing the 2004 film, "Crash." At the time, "Crash" was applauded for its depiction of race relations on the silver screen. That's all to say that Haggis has a powerful reputation in the movie industry. For 35 years, Haggis was even involved in Scientology, which is known for its celebrity influence, before he publicly denounced the church in 2009.
Ironically, Haggis actually also denounced the predatory actions of producer Harvey Weinstein in a 2017 interview with The Guardian. But with the news of his recent arrest, alongside previous allegations, the tide has seriously turned on Haggis.
Paul Haggis was nailed by Italian police for his crimes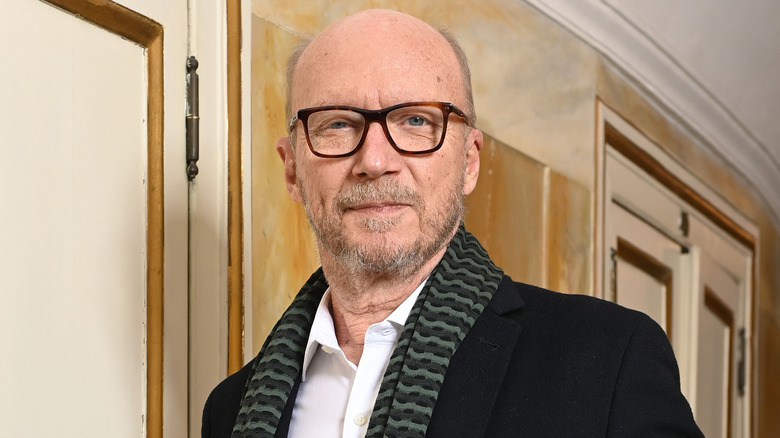 Daniele Venturelli/Getty Images
Paul Haggis is currently being detained in an Italian prison for his crimes against a woman in Ostuni, Italy. According to The Hollywood Reporter, Haggis held his victim captive and assaulted her for two days. He allegedly committed this crime while he was in town to teach master classes in writing that were going to start on June 21, according to the Italian media.
The woman was taken to the hospital after the Italian police said she was found alone at a nearby airport "in a confused state" and in "precarious physical and psychological [condition]" (via Variety).
After she reported the alleged traumatic incident, the police arrested and charged Haggis in Italy. Shortly after he was detained, the Italian festival he was teaching classes for told Variety they "immediately proceeded to remove any participation of the director from the event." While the allegations have not yet been substantiated, this is not the first time Haggis has had similar allegations made against him.
Paul Haggis has a history of alleged misconduct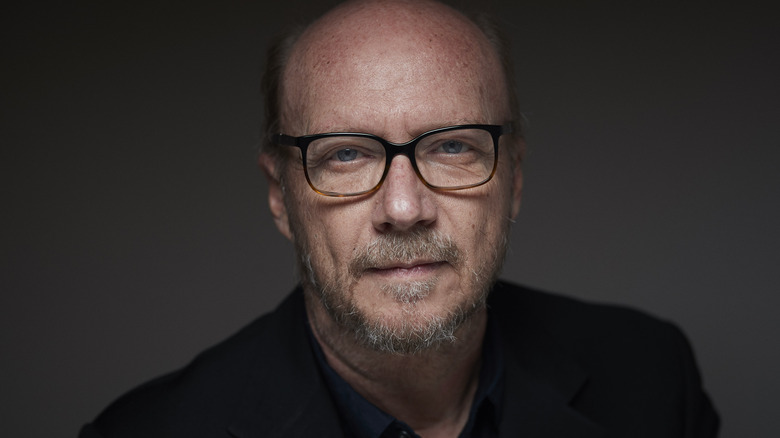 Sebastian Reuter/Getty Images
When the #MeToo movement began around 2017, the dark underbelly of Hollywood was finally revealed, and many women were inspired to hold their abusers accountable. In 2018, one woman named Haleigh Breest filed a lawsuit against director Paul Haggis for a sexual assault that took place in 2013. After news of the lawsuit spread, three more women used that momentum to come forward with their own stories of Haggis committing sexual assault. The trial for this case is still ongoing as of this writing because of delays due to COVID-19.
Variety reported that Haggis tried to have the hate crime charge taken off Breest's lawsuit, but lost his appeal because the judges ruled that sexual assault is a gender-based hate crime. Haggis has denied all accusations against him.
Now, with his arrest in Italy, Haggis' alleged offenses are stacking up.
If you or anyone you know has been a victim of sexual assault, help is available. Visit the Rape, Abuse & Incest National Network website or contact RAINN's National Helpline at 1-800-656-HOPE (4673).