Scott Disick's Oldest Son Looks Just Like The Star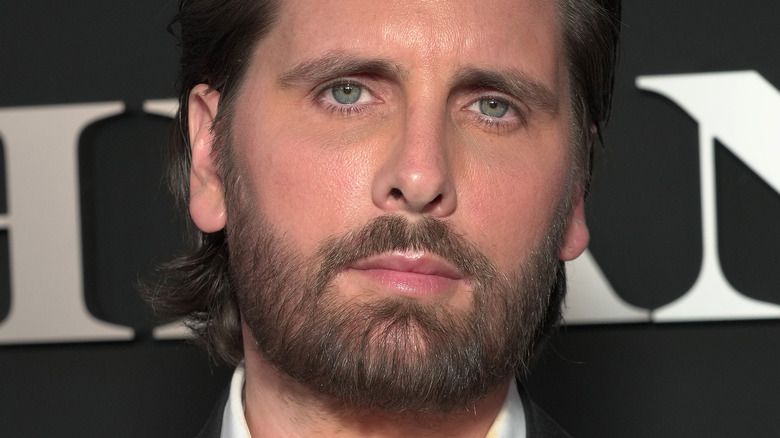 Kevin Mazur/Getty Images
Scott Disick has had a lot of roles in his life, including reality television star, entrepreneur, fashion designer, media personality, and socialite. But, if there's one role that has been the most meaningful to him, it's that as a father. Together with his ex Kourtney Kardashian, they share three children: Mason, Penelope, and Reign. While there have been plenty of good times and bad times in their life together, Disick has managed to set aside whatever grievances he's had ver Kardashian and her new husband Travis Barker simply because he wants to be a good example for their kids. 
One source told Us Weekly in December 2021, "He's definitely a very good father and cares and loves them so much. ... He wants to be a good role model to them," while adding, "All Scott talks about is his kids. ... He's always bringing them up in conversation when he's not physically with them." 
And while there's no doubt that Disick has a special place in his heart for each one of his children, a lot of people can't help but notice that his oldest son Mason looks the most like his famous father.
Mason Disick is the spitting image of his father
Talk about two peas in a pod! The Kardashian genes might be strong, but the Disick genes are evenstronger. While it's a sure thing that Scott Disick loves all the finer things in life — like first-class planes, trains, and automobiles — it's safe to say that he loves spending time with his children above everything else. In fact, it almost seems like a week doesn't go by that Disick doesn't take his son Mason to a high-end sushi restaurant in Malibu for lunch or to a movie theater nearby the Kardashians' home in Calabasas. Even though Disick spends a lot of his time on the red carpet at the hottest nightclubs in L.A., Las Vegas, and New York, he told People that spending time with his family is far more important to him than all the money in the world. Explaining how his three kids have helped make his life easier and not harder, Disick said, "I like making money, but I like being at home, too. I've realized that money is not everything I used think it was. Being at home is more important."
A simple glance at Disick's Instagram account makes us believe that he certainly does love spending time at home with his kids. So, how does Kourtney Kardashian feel about Disick as a parent?
Scott Disick's kids are his biggest priority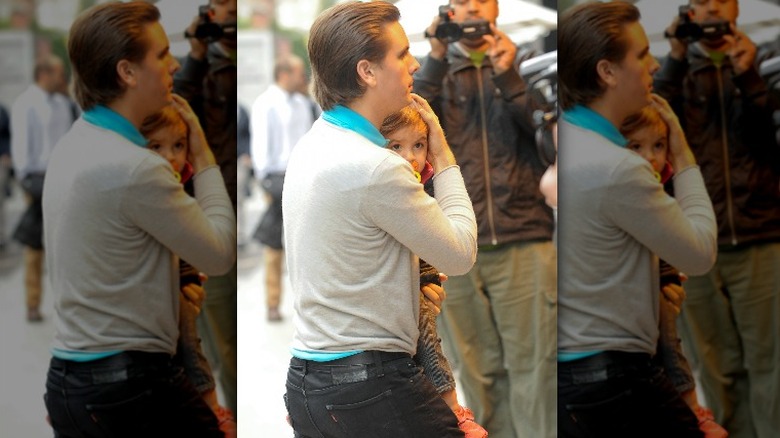 Ray Tamarra/Getty
Though their relationship might never have been conventional, Kourtney Kardashian and Scott Disick have managed to make things work, especially in the co-parenting department. During the COVID-19 lockdown in early 2020, Kardashian told her fans during an Instagram Live that she and Disick were definitely on the same page when it came to their eldest son Mason and social media. She said at the time (via Hello!): "[Mason] started an Instagram yesterday and he didn't ask us. He has an iPad and a computer for his school. I did delete it, because Scott and I feel like — he's ten. I made it private. And he turned it back to public without me knowing, so I deleted it."
What's more, it truly does seem like Disick loves spending all of his free time with his kids, as back on May 26, he posted an Instagram video of him goofing around with all three of his children (via InTouch). He captioned it with, "Biggest blessing of my life right here!" If that weren't enough, he also shared an Instagram photo of Mason sound asleep on the couch on June 9, and wrote, "Dream big my little man," alongside a red heart emoji. Who knew that Scott Disick would turn out to be the best Kardashian dad of them all?