What's The Real Meaning Behind Drake's Currents? Here's What We Think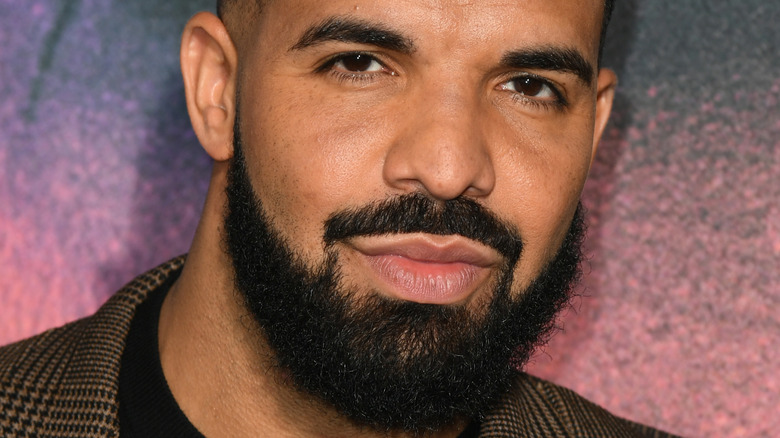 Kevin Winter/Getty Images
Leave it to Drake to have the world shook with the surprise drop of a new album. The star confirmed on June 16 that "Honestly, Nevermind" would officially be released just one day later, revealing the big news via Instagram by sharing the official artwork with his millions of followers. "7th studio album 'HONESTLY, NEVERMIND' out at midnight," he captioned the upload, before then following up that post with another on Instagram that revealed the track list.
Drake then gave fans a sneak peek at a few songs in SiriusXM's "Sound 42" before the album was officially available to stream and download, and he dropped the wedding-themed video for the single "Falling Back" around the same time. Certainly an exciting time to be a Drake fan, then!
But now we've had a little time to listen to "Honestly, Nevermind"'s tracks, listeners have been speculating about what the songs really mean. One of the new beats that really has fans talking? Track four, titled "Currents." But what is it really all about?
Drake's in love on 'Currents'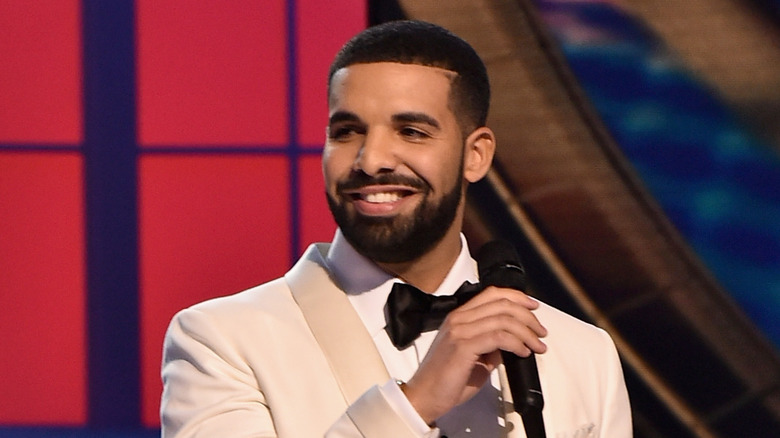 Michael Loccisano/Getty Images
"Currents" throws up some unique upbeat sounds, with Drake even making use of box-spring squeaks. But what is he trying to tell us in the song? Well, "Currents" appears to be all about Drake falling head over heels in love and going full speed ahead into the relationship. "You think we're moving too fast, I'm intoxicated/We can move in slow motion if that's what you want, babe," he raps (via Genius). The star also rap sings, "I don't want to come on too strong/But I'm moving to your room now," while also telling his love interest, "You're the missing piece I, I been longing for."
Fans were clearly loving the different sound the "A Keeper" hitmaker served up on the song too, with plenty taking to social media to share their thoughts. One Twitter user even joked the box-spring sound sounded like SpongeBob SquarePants wearing boots, while others predicted the song would be a huge hit on the club scene thanks to its infections beat. "Drake Currents will 100 percent be sped up for the Florida,Philly,Jersey club dance scene . if you know you know," one person tweeted, while another wrote on Twitter, "Y'all finna be shaking your hips to Currents by Drake in less than 24 hours. I'm betting."
'Currents'' Baltimore Club music influence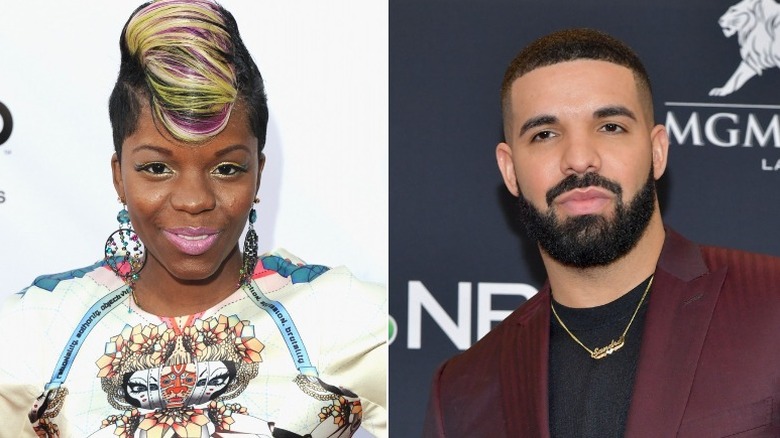 Jason Merritt/term & Amy Sussman/Getty
"Currents" appeared to be inspired by the Baltimore club music scene, with musical artist Rye Rye acknowledged on Twitter. The song samples Rye Rye saying "What," which was originally featured in her and Blaqstarr's "Shake It To The Ground" (via Vulture), and it seems like she was pretty excited to have influenced Drake's track. "I knew my 'what' was legendary in the club world but damn this crazzyyyyy," she tweeted on June 17, as she revealed she was working on getting credited on the track. "I'm still gonna celebrate my legendary ass voice on a @Drake record[.] vocal been spending the block for over a decade & im glad my city & sound made such big influence," she added.
Rye Rye also shared her disappointment that she wasn't originally acknowledged, though, particularly calling out producer Gordo, who co-produced on "Honestly Nevermind" alongside the likes of Black Coffee. "Knowing that Gordo (Drake's producer) grew up in md and acknowledged/ shedded light to our culture but didn't credit the Baltimore artists from the Baltimore track he sampled from for a major album is kinda even more disappointing," Rye Rye tweeted.
Others showed their support for the star, including musician Kkingdomm, who tweeted, "Rye Rye vocal samples need to be paid out by the millisecond. @Drake run @RyeRye her coins please!"