What's The Real Meaning Behind Drake's A Keeper? Here's What We Think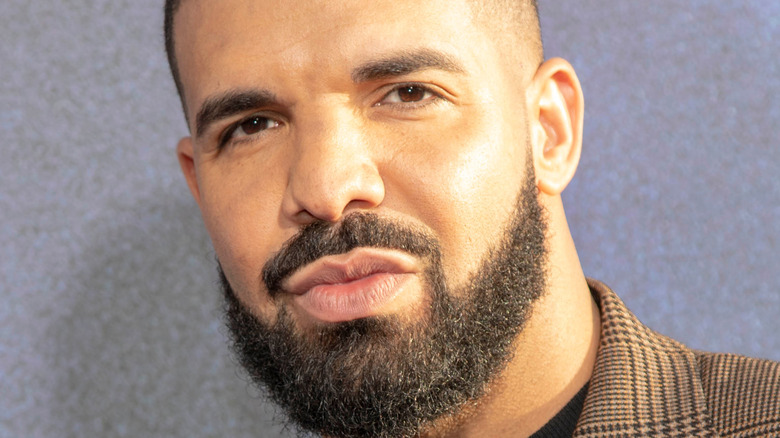 Eugene Powers/Shutterstock
Some fans and music critics don't think Drake's new album is a keeper. He took a big risk by going in a different musical direction on "Honestly, Nevermind," and the reviews have been mixed. One reviewer for The Ringer suggested that his experiment with house music sounds like a Peloton playlist, while NME found his vocals to be lacking on some of the tracks.
For other listeners, the record has a relaxed, summery vibe that hits the right note. Some Twitter users argued that it suits the hot season, with one sharing a theory about its detractors: "Drake made a perfect album for people that are planning on going outside this summer so I understand why a lot of people on Twitter are hating on it." Drake has seen some of the criticism, and he has his own thoughts about it. "It's all good if you don't get it yet. It's all good," he said in a video posted to his Instagram Story, per XXL. "That's what we do. We wait for you to catch up."
But lyrics-wise, Consequence opined that listeners don't have much catching up to do. The outlet observed that Drake explores the same topics and emotions that he has in previous albums, and "The Keeper" is an example of the artist revisiting one of his frequently used themes.
Drake has a message for his former muse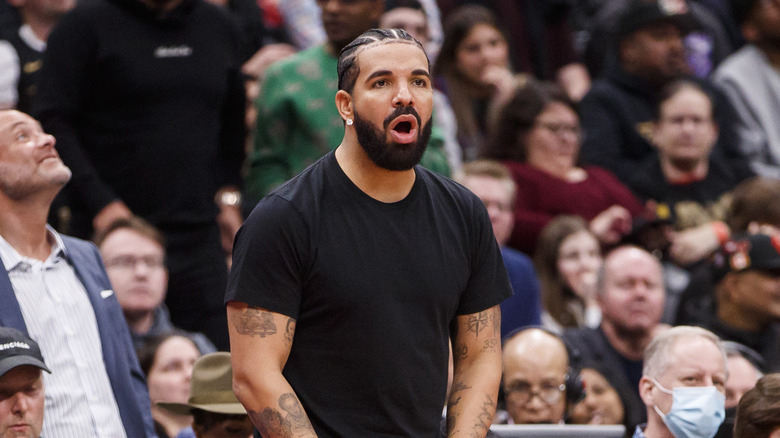 Cole Burston/Getty Images
Don't let the title of "A Keeper" fool you; the contradictory content of the song is about cutting ties with someone, not keeping them around. Drake sets the tone with the opening lyrics. "I found a new muse / That's bad news for you / Why would I keep you around?" he sings, per Genius. As Teen Vogue points out, Drake has a habit of tempering his most biting barbs with infectious beats, and that's exactly what he does here. There's a similar lyric in "10 Bands," a song that was released over half a decade ago: "My ex asked me, 'Where you movin'?' I said, 'On to better things.'"
Billboard documented Drake's vengeful streak by listing some of the other songs he has used to air his grievances with those who he feels have wronged him, and Teen Vogue did a deep dive into some of his most problematic lyrics about women, observing that they are often dripping with malice. In "A Keeper," he tells his former muse, "Got too much pride for you," then the lyrics become angrier and more aggressive. "I've seen you take it low / Limbo right under that h* / F*** out my face," he sings, seemingly telling an ex that he's done with them. However, he doesn't stop there and instead proceeds to drag them some more, with a final complaint being about their failure to give him "friendship and loyalty."
Who was Drake's muse?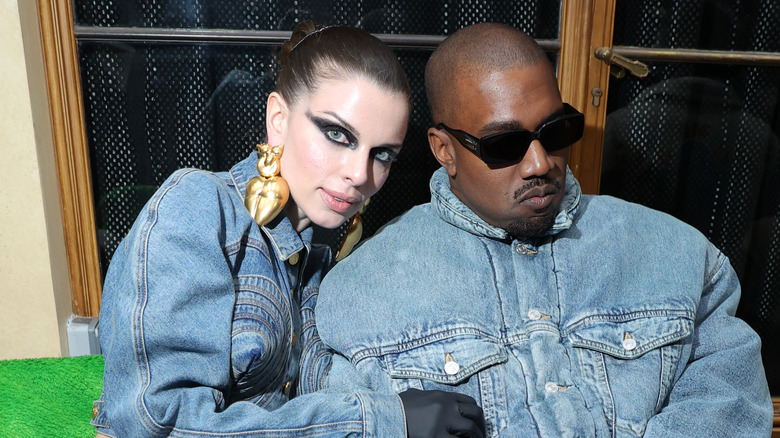 Victor Boyko/Getty Images
Some fans appreciated Drake's savageness. "A keeper is toxic as hell but you did your thang with that song," one person tweeted. But others were over it, with one critic writing, "Drake said he got a new muse, but he should really go back to his old one." There's also been chatter about who the muses could be.
Forward suggested that "A Keeper" might be about "Uncut Gems" star Julia Fox. In January, Page Six reported that Drake had a fling with Fox before she started dating Kanye "Ye" West. However, on the "Forbidden Fruits" podcast, Fox denied that she and Drake were ever romantically involved. "Nothing really happened. We were like friends hanging out," she said.
One Twitter user theorized that the old muse Drake references is West himself. In a 2009 MTV News interview, Drake said of West, "I'd even go as far as to say he's the most influential person as far as a musician that I'd ever had in my life." But per HipHopDx, the two rappers had a falling out that made them rivals for years before they finally called a truce in 2021. The only tiny clue Drake drops about his ex-muse is this: "Got you Mercedеs Benz / But that don't make you driven." And while TMZ reports that West has a Mercedes van worth $400,000, Fox told the "We Met at Acme" podcast in 2018 that an ex once gifted her a Mercedes of her own.