Justin Bieber Reportedly Looking To Break Into Acting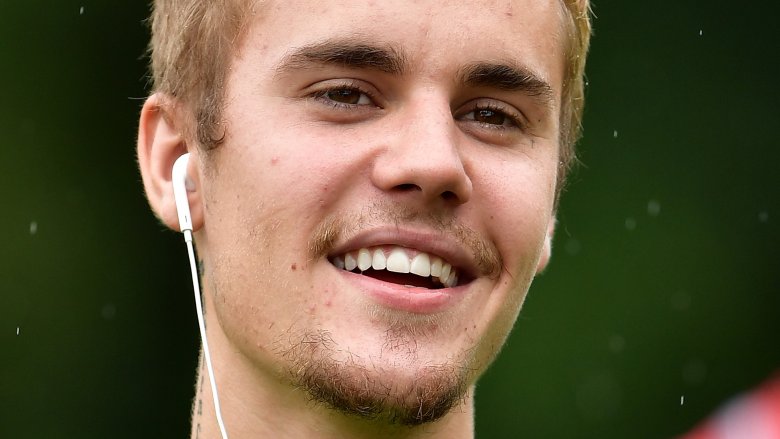 Getty Images
The "Sorry" singer is apparently ready to make a major career move.
According to Us Weekly, Justin Bieber wants to break into the film industry, and he may have already taken steps to do it.
"Justin Bieber asked Adam Sandler and David Spade out to dinner to pick their brains about breaking into the film industry," a source told the magazine. "They had a great time! Justin had a lot of questions for them about the movie world."
The three reportedly went to a Morton's steakhouse after participating in the Hand in Hand: A Benefit for Hurricane Harvey Relief telethon on Sept. 12, 2017, which was spearheaded by Bieber's manager, Scooter Braun.
"He is trying to educate himself about the industry and learn more about it," Us Weekly's source continued. "He wants to break into acting and directing/producing."
Bieber had previously expressed interest in an acting career in an interview with V Magazine. "I'm still young. I still have so many personal and professional goals I want to achieve," he told the publication. "I want to keep creating music for my fans. One day I hope to make strides into movies and fashion as well. I want to share my creativity with the world."
Sounds like Bieber's got some big dreams.
Fortunately for the singer, he already has a few acting credits under his belt, including a two-episode stint as a serial killer on CSI: Crime Scene Investigation. He's also played himself in Zoolander 2 and provided the voice of K.I.T.T. in David Hasselhoff's 2017 comedy Killing Hasselhoff.
Let's just hope that if Bieber snags a film role, the movie will film in the states. Otherwise, Bieber might be in some trouble, as he's been banned from a number of places.