Who Is Alexa Demie's Rumored Boyfriend, Christian Berishaj?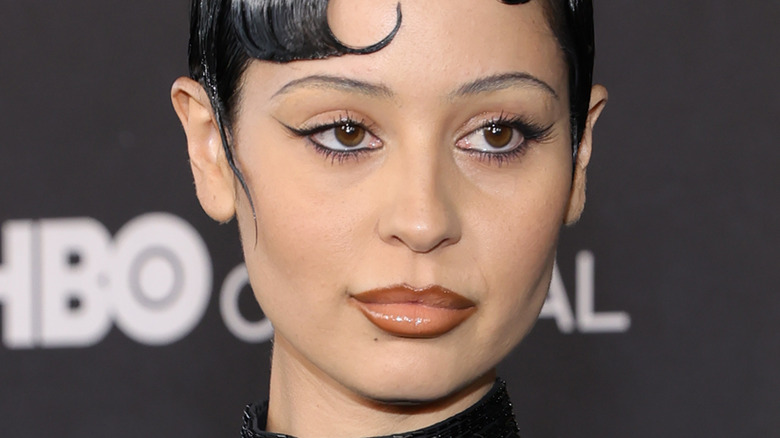 Amy Sussman/Getty Images
Alexa Demie has been one of "Euphoria's" standout stars, thanks in no small part to the tough subject matter that her character, Maddy Perez, undergoes onscreen. As a result of her tumultuous home life, Maddy becomes trapped in an abusive relationship with Nate Jacobs (Jacob Elordi). Offscreen however, Demie and Elordi are actually friends. "With Alexa, I know that girl so intimately now," Elordi told Variety in February. "Over the years, we've done so much intense work together, and we've both put our bodies and minds on the line with each other so many times. I think there's a natural trust there."
In the past, the pair's good relationship has even sparked rumors that there could be something romantic going on between them — especially because Elordi has a reputation of dating his co-stars. Per Stylecaster, he famously dated Joey King after meeting her on the set of Netflix's "The Kissing Booth." Elordi was also linked with Zendaya for a little while after they connected on "Euphoria." But movie nights and couple-y holidays aside, Elordi and Zendaya never confirmed their relationship. As of this writing, Zendaya has been seeing Tom Holland, to whom she posted a gushing birthday tribute in June. Meanwhile, Elordi moved on with model Kaia Gerber, though Seventeen reported that they split in November 2021. As for Demie, she's happily in a relationship, but prefers to keep her personal life under wraps. So, who's her mystery man?
Alexa Demie keeps her relationship with Christian Berishaj private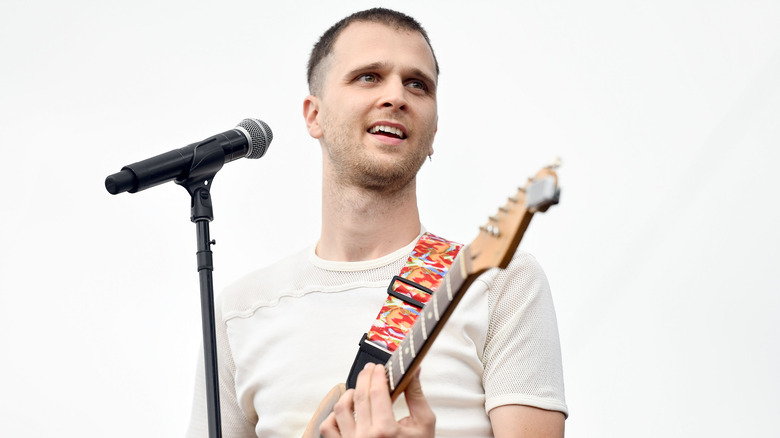 Scott Dudelson/Getty Images
According to Cosmopolitan U.K., Alexa Demie has been with singer-songwriter Christian Berishaj (aka JMSN) since around 2017. At that time, Demie appeared in Berishaj's music video "Slide," sparking rumors that they were more than just friends. Berishaj, who has collaborated with Kendrick Lamar, has always wanted to be in the music biz. "I'm blessed for that because some people don't know what they want to do and stuff," he told Vice in 2017. "I always knew ... that's what I wanted to do and take seriously. I didn't know how I was gonna do it, but ... you just do it and keep doing it, and something will happen."
It's unclear when exactly Demie and Berishaj began dating, but Demie has publicly spoken about her preference for musicians. The "Euphoria" star told InStyle that Eminem was her first crush — and interestingly, Berishaj also referenced the Detroit-born rapper as one of his early influences.
Both Berishaj and Demie have remained tight–lipped about their own relationship. In 2019, Demie told People en Español that she's a "very private person" and hinted that this is reflected on her Instagram. As evidenced, her feed features tons of curated selfies, but no pictures with her boyfriend. Likewise, Berishaj doesn't have pictures of Demie on his account, though the actor is one of only two people he follows. Thankfully, the couple's need for privacy hasn't stopped them from flirting in the comments, per Cosmopolitan U.K.
Alexa Demie learned from her past to find love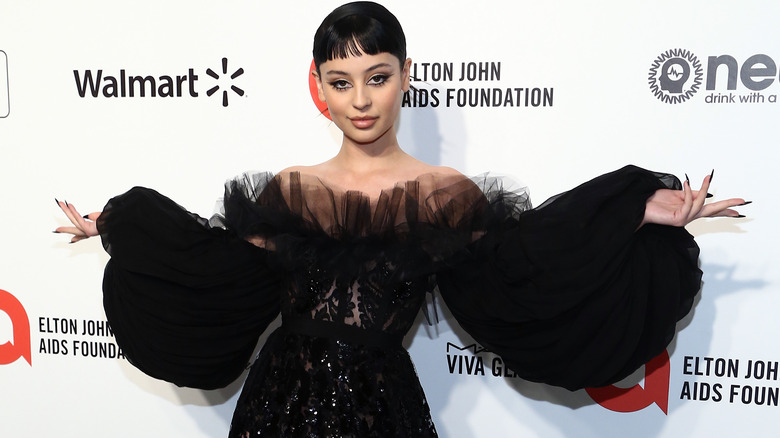 Tommaso Boddi/Getty Images
Alexa Demie and Christian Berishaj were spotted frolicking on a beach together in snaps posted by the paparazzi back in 2020, but they've yet to make an official red carpet appearance together. Their relationship mirrors that of Demie's "Euphoria" co-star Sydney Sweeney. While Sweeney is reportedly engaged to her longtime BF Jonathan Davino, she has publicly stated her decision to keep her personal life as private as possible. "I would love to share my normal life so that people can see that it's not all glamour," Sweeney told Cosmopolitan. "But I can't because one, I like my privacy, and two, social media is another platform for business." As for Demie, she seems to have taken inspiration both from Sweeney's real-life approach, as well as from their TV show, "Euphoria."
For example, Demie has explained how her romantic relationships have influenced her portrayal of Maddy Perez. "A lot of the time as women, I think we try to be a mother figure for men," the star revealed to Wonderland Magazine. "We think that we can fix them, and that was definitely me growing up. I had a lot of dysfunctional high school relationships where I thought I could help them or change them, you know?" But Demie seems to have grown from her past romances and found a lasting, healthy connection with Berishaj. In September 2021, she starred in another of his music videos, "Act Like I'm Not Here."